You are looking for a great Amazon virtual assistant for your business, but have no idea where and how to find the best one?
Don't worry!
In this guide, we'll explain everything you need to know, including:
What is an Amazon Virtual Assistant?
A virtual assistant, also known as a VA, is a person who performs certain tasks for their client that the client cannot do himself due to time or skill reasons.
The VA can be anywhere in the world, as the collaboration is exclusively or at least mainly virtual – i.e. via the internet.
The communication takes place through messaging apps, emails and online telephone services.
You can employ the virtual assistant full-time, part-time or just for single projects or tasks.
Basically, you can give them all the tasks that can be done over the internet and that their language skills are sufficient for.
There are two main types of Amazon virtual assistance services: independently working VAs and virtual assistant agencies.
Independent assistants have no boss, work for their own account and usually from home.
When working with an independent virtual assistant, you're the one responsible for directly briefing and managing them one on one.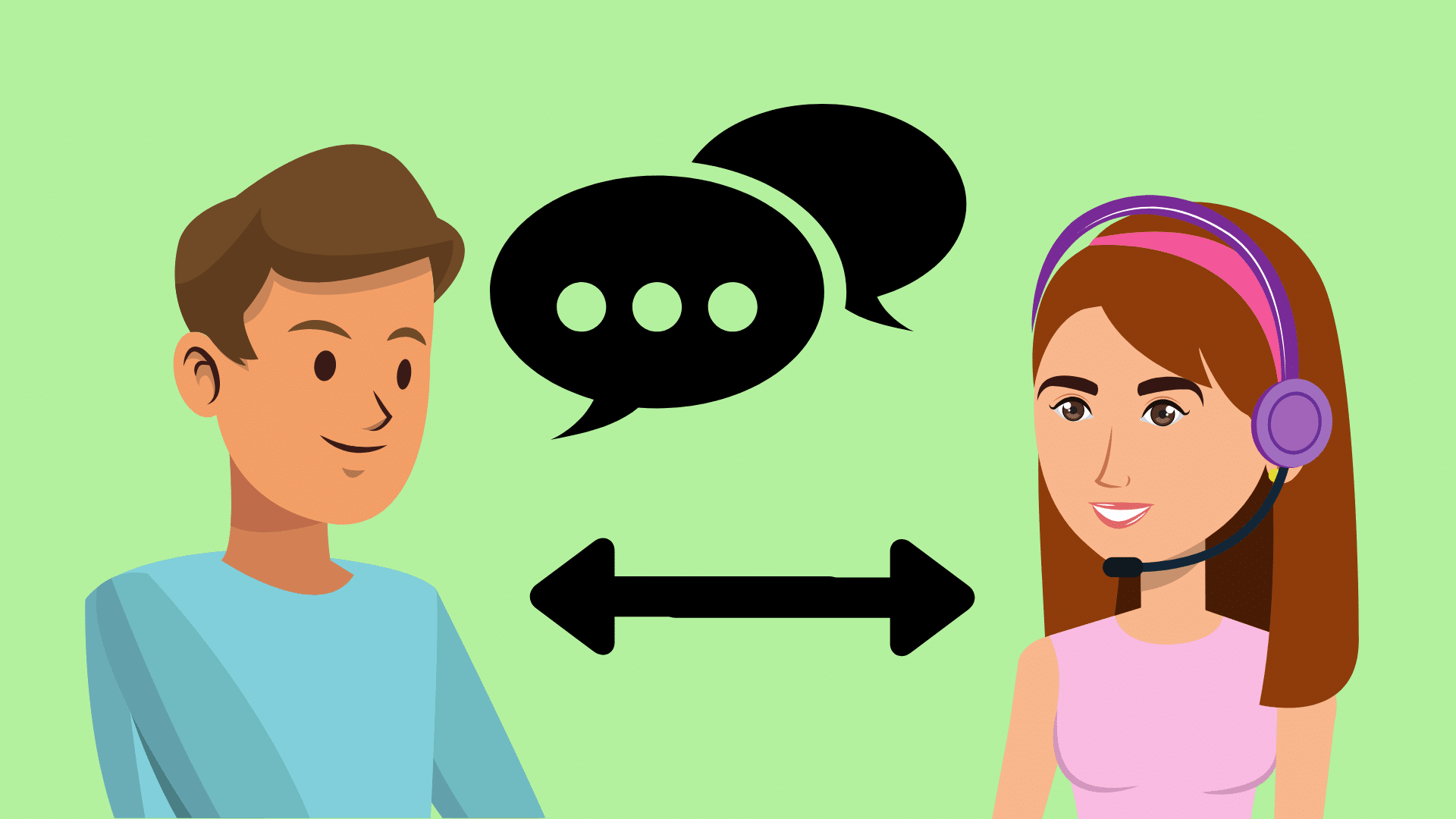 A virtual assistant agency, on the other hand, employs many different virtual assistants.
When you work with a VA agency, you usually have one contact person with who you will communicate exclusively.
Your contact person coordinates your assignments for you, i.e. he finds Amazon VAs with the right skill set for your requirements and coordinates the workflows with them.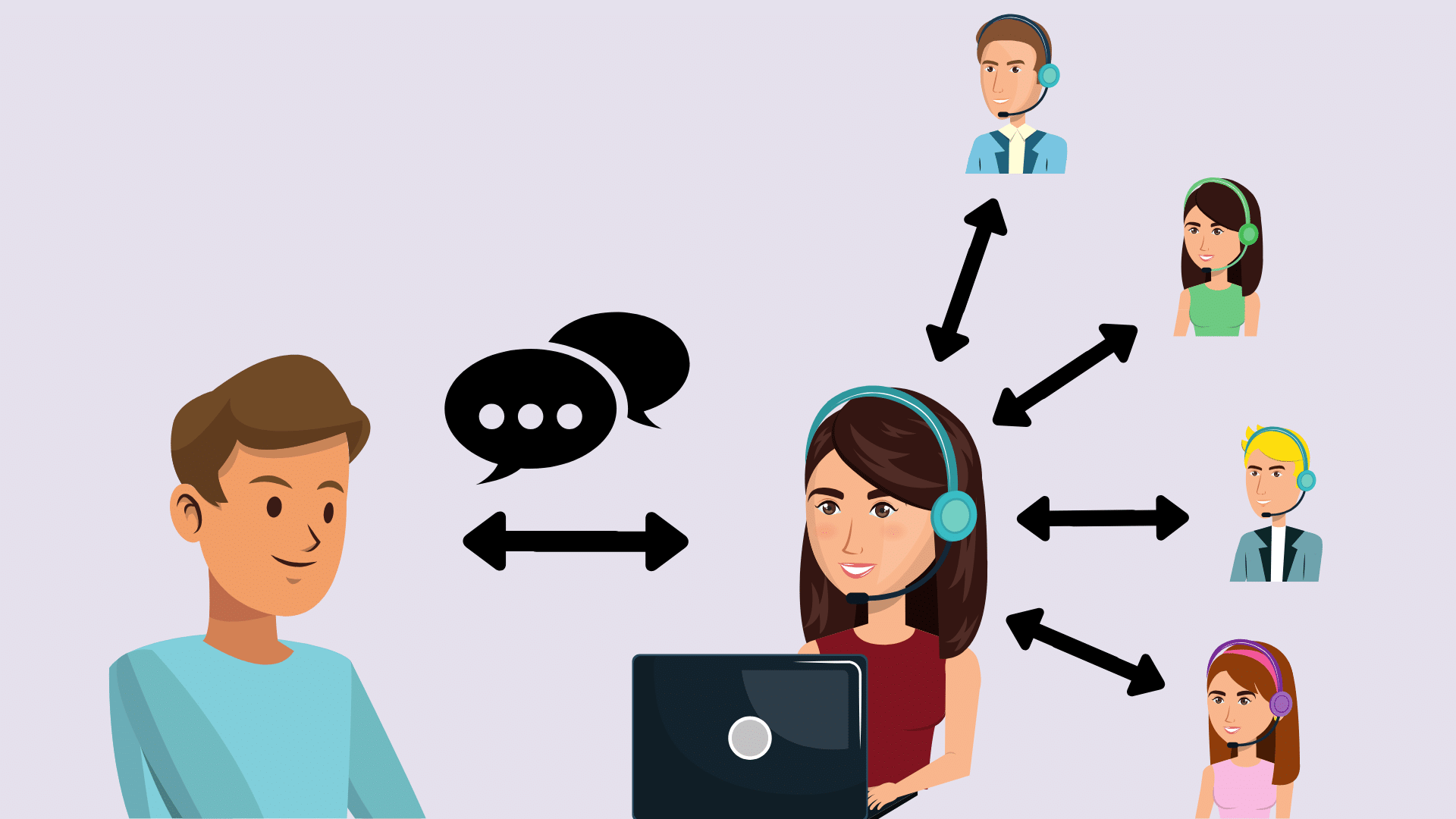 Working with a virtual assistant agency is especially convenient when you need more than one assistant.
What can a Virtual Assistant do for you?
As mentioned above, a virtual assistant for Amazon FBA purposes can basically perform all tasks that match their skills, can be performed over the Internet and for which their language skills are sufficient.
You can outsource both routine tasks, such as customer support, and one-time tasks, such as competitor research, to a virtual assistant.
Here is a list of tasks that you can hire a VA for:
Administrative Tasks:
You probably know the situation: you have a hundred things to do, but tedious everyday tasks keep eating up your time.
Bookkeeping, coordinating appointments with business partners or maintaining your customer data cost you valuable time, which you could also spend on things that would help your business grow.
A virtual assistant can perform most of these tasks for you, such as:
Scheduling calls
Data entry
Database maintenance
Event planning & Organization
Research Tasks
Create Presentations
Design Templates
Bookkeeping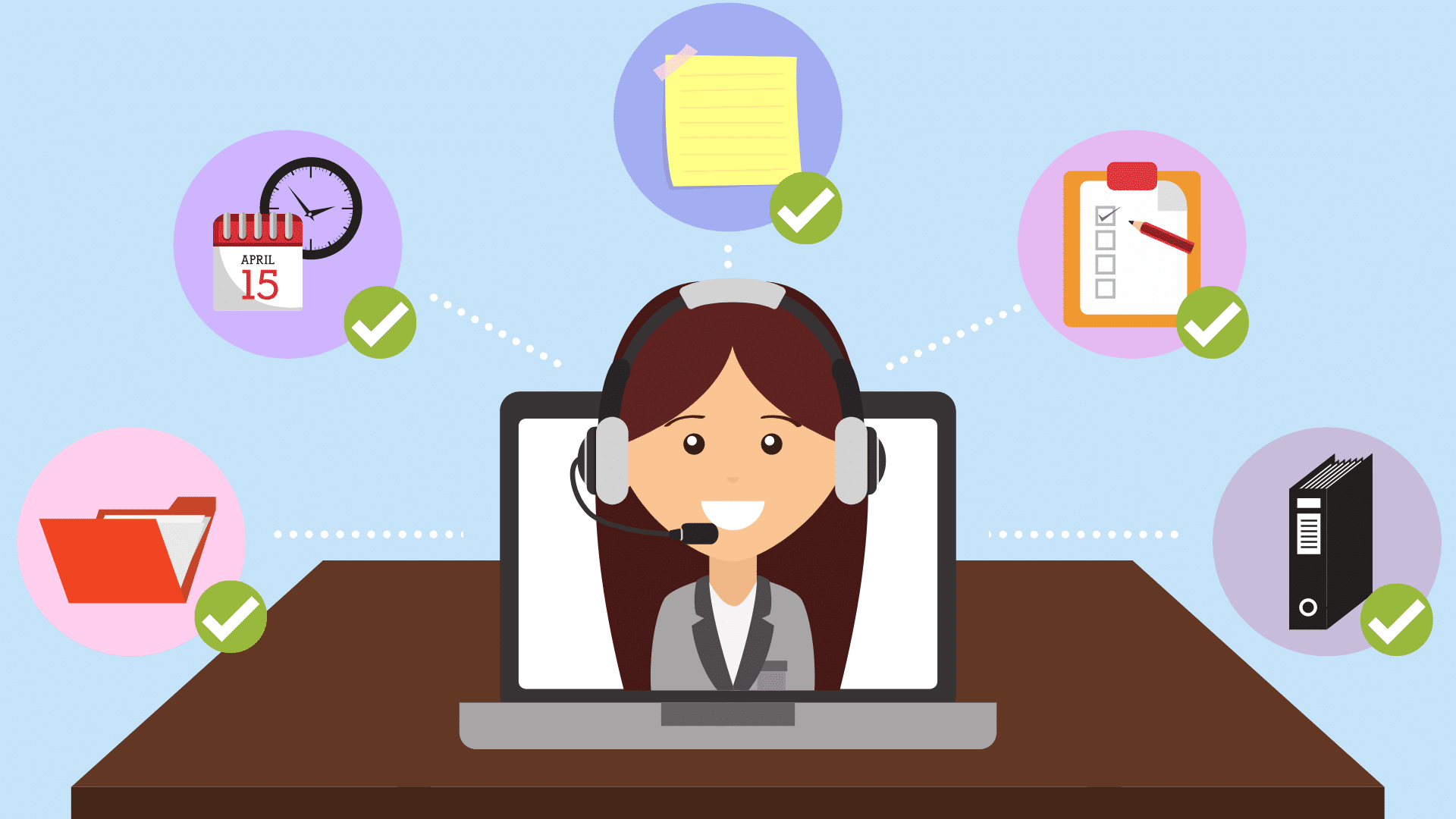 Product Research:
You don't have an idea for a product yet and want to find out which niches and product types are lucrative?
You already have an idea for a product and want to know how much potential it has?
Or, you already have a product on the market with a growing number of competitors and would like to know how they position themselves and how their pricing is structured?
All this requires precise, careful market research and analysis.
Since these analyses have to be so detailed, however, they cost a considerable amount of time.
Again, an Amazon VA can take a lot off your hands, for example:
Overall Market Research
Competitor Research and Opportunity Analysis
Customer Profile Research and Analysis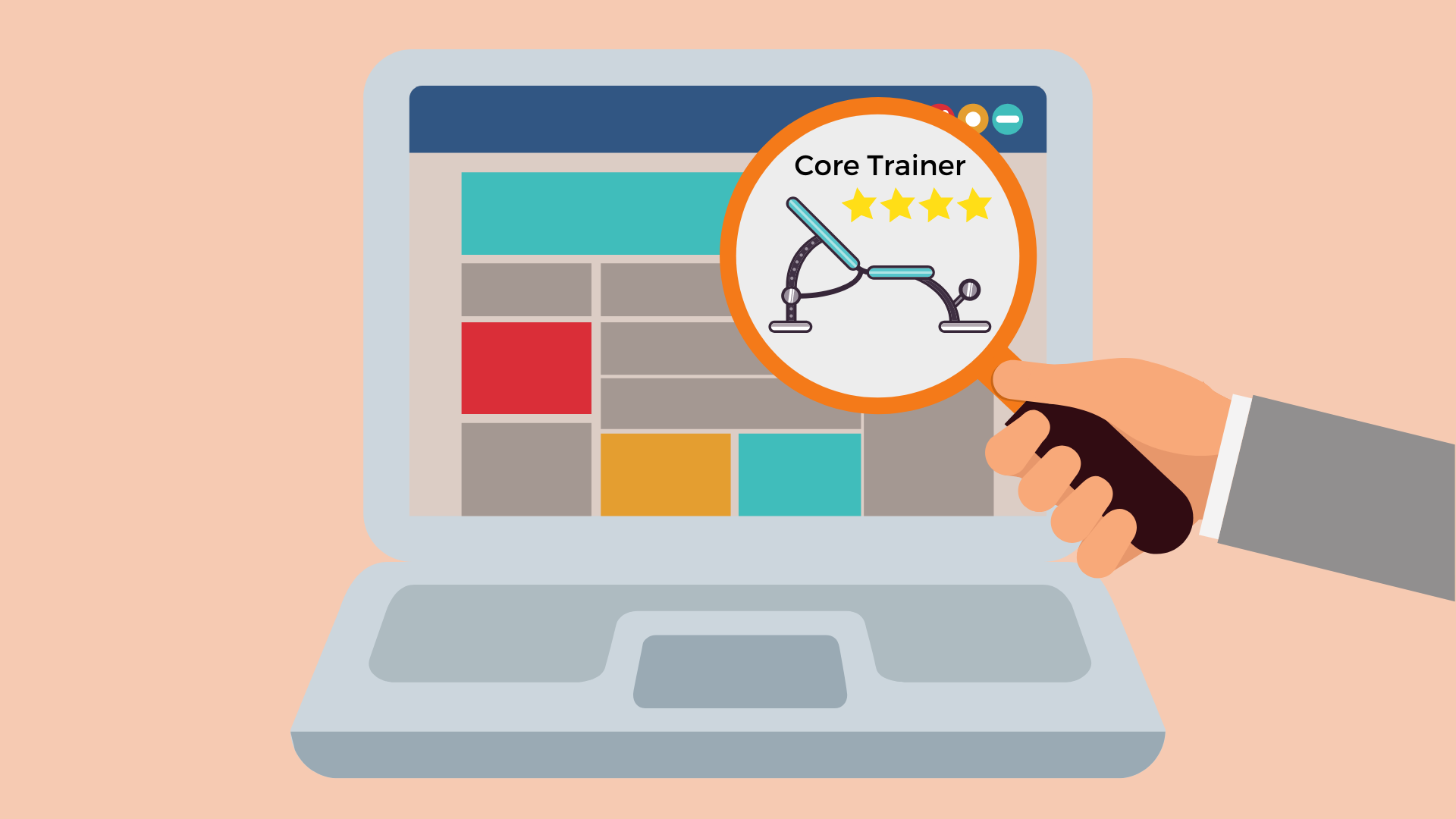 Sourcing:
If you do not yet have a supplier or are unhappy with your current supplier and would like to find a new one, you will have a lot of work to do.
Whether you are working with a sourcing agent or want to find a factory on your own, the research, selection, approaching and negotiating takes a lot of time.
Your Amazon virtual assistant can take on these tasks for you:
Supplier research
Supplier outreach
Arrange Samples
Setting up a contract
Handling invoices
Creative Tasks:
Virtual assistants can not only perform repetitive and simple everyday tasks.
Quite the opposite.
Many virtual assistants have great skills in creative areas such as copywriting, photography or graphic design.
So you can also give tasks to a virtual assistant that require creativity and a good imagination, such as:
Copywriting
Product Photos
Graphic Design
Storefront Design
EBC/A+ Content
Ad Management:
Another big point that consumes a lot of your time are your advertising campaigns.
The exact planning, setting up, monitoring and evaluation of your advertising campaigns is obviously very important, to ensure that you use your marketing budget wisely and don't end up having unnecessary costs.
An experienced Amazon virtual assistant can handle many different advertising tasks for you, for example:
Setting up Ad Campaigns
Optimizing Ad Campaigns
Ad Campaign Management
Analyzing Ad Campaigns
Reporting
Influencer Outreach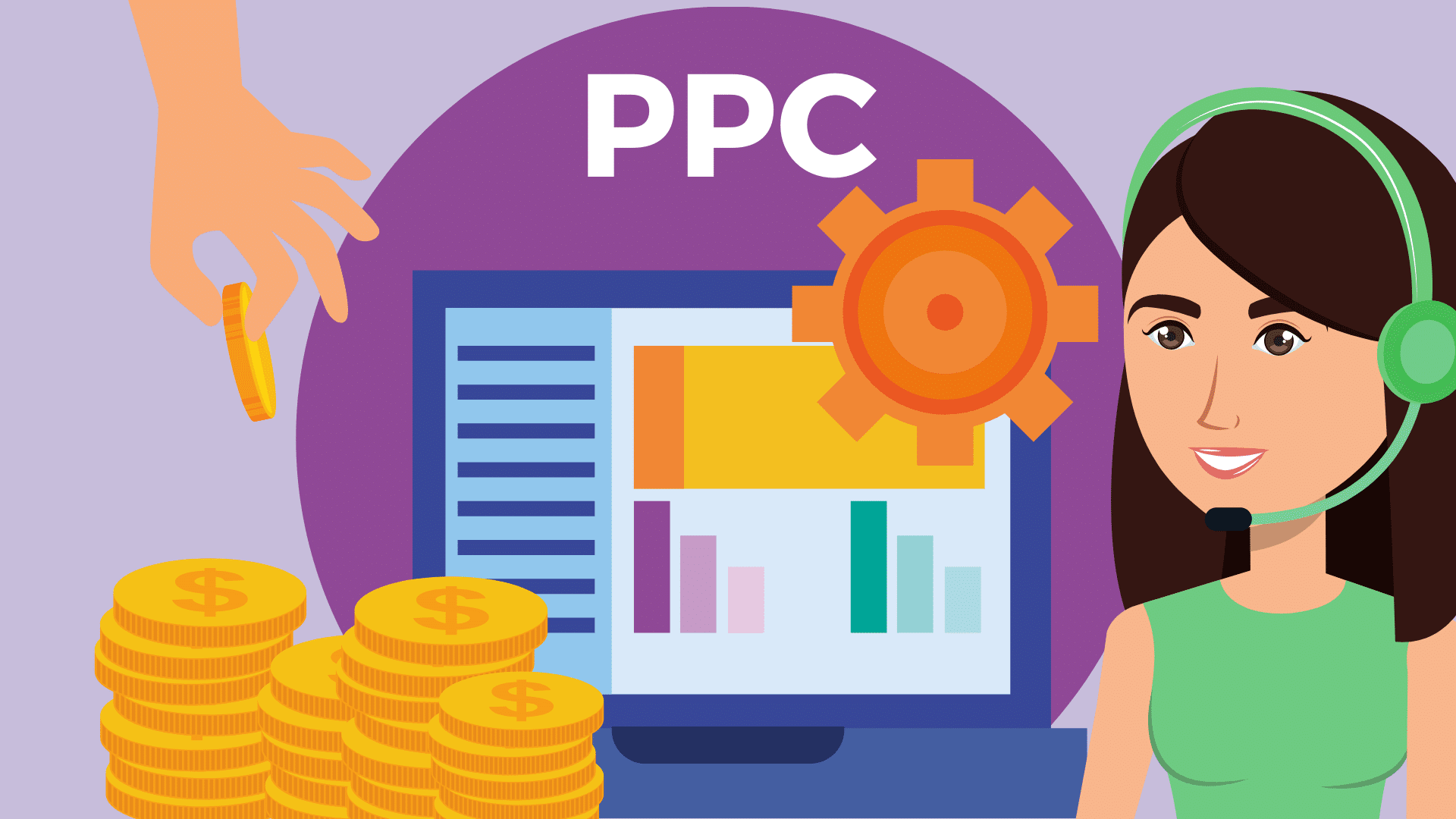 SEO:
Of course you want your listing to appear high up in the search results.
Therefore it is essential that you do search engine optimization.
This means that you need the right keywords and integrate them in a way that your listing is optimized and still convincing customers to buy.
An Amazon FBA virtual assistant can help with:
Keyword Research
Negative Keywords
Listing Optimization
Monitoring
Logistics:
You can also use Amazon virtual assistants for your logistics management.
This ranges from coordination with the freight forwarder, inventory monitoring and management to sending and tracking shipments.
More precisely, you can delegate the following tasks:
Order processing and tracking
Monitoring Inventory
Creating Shipment Labels
Sending out FBA units
Tracking Shipments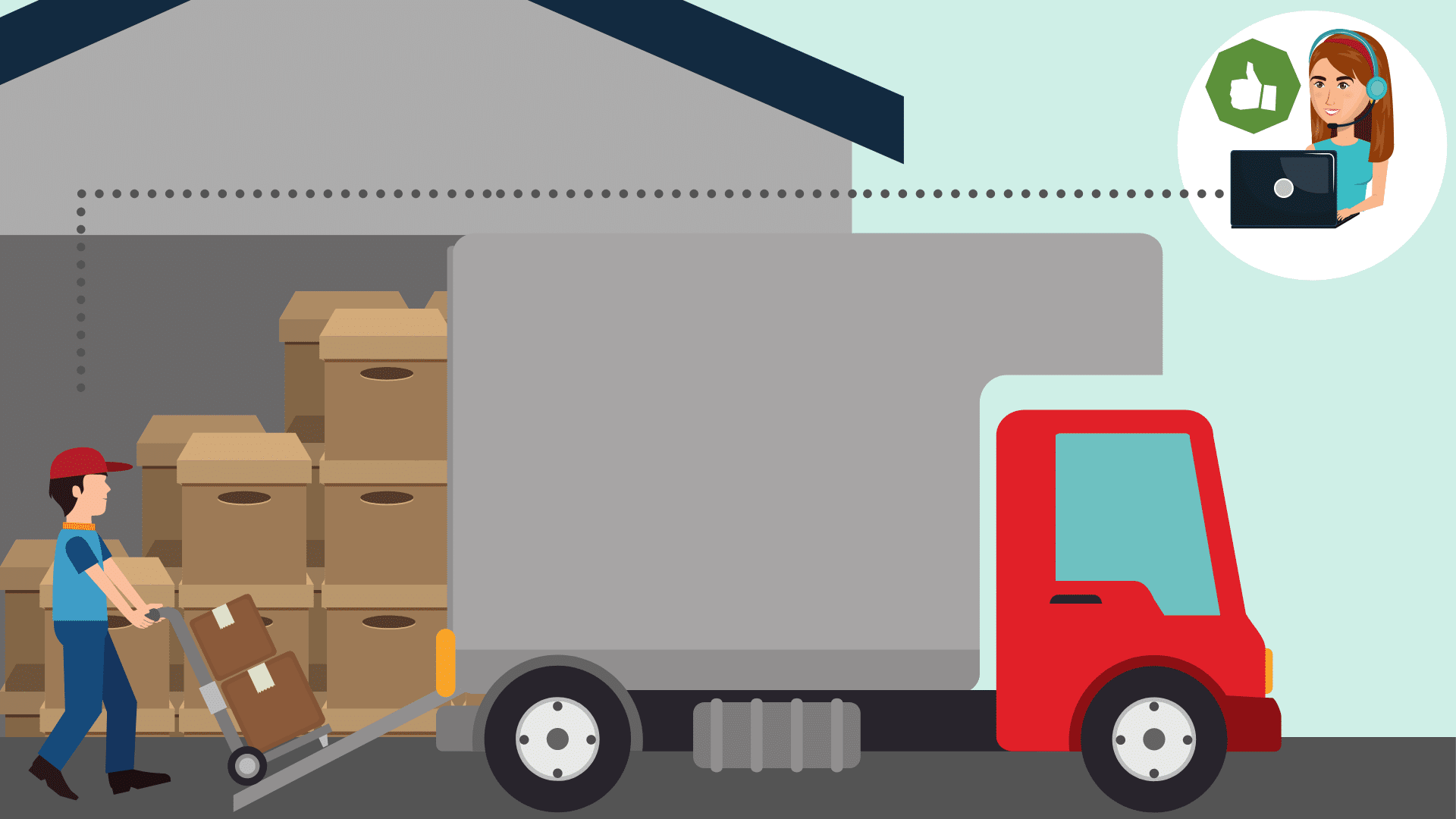 Customer Service:
A good customer service and support is one of the most important parts of any business, but it consumes a lot of time.
Due to the time-intensity, many entrepreneurs prefer to outsource their customer service to virtual assistants.
They can save you time and do the following things for you:
Answering customer questions
Commenting on customer reviews
Confirming and cancelling FBM orders
Managing refunds
Additional Tasks:
Now you know how to use virtual assistants for Amazon.
If you also want to grow in other channels or expand your brand communication, for example through your own website or social media presence, you can also hire virtual assistants for it.
They can take on:
Website Creation
Multichannel Management
Social Media Management
Why should you work with a professional Amazon Virtual Assistant?
Now you know how to use a VA for your business.
But what are the advantages of investing in a virtual assistant?
Save time
The most obvious point is that by hiring a virtual assistant for your Amazon business you can save yourself a lot of time which you can then spend on other tasks.
In particular, giving up tedious everyday tasks that don't require deep technical skills will free up time for things that need your expertise.
Focus on your core skills
An entrepreneur cannot become an expert in every single area of his business.
Because being an expert means constantly educating yourself and staying up to date.
As an entrepreneur, however, you have so much to do that you simply don't have the time for that.
Instead, you should concentrate on what you do best and focus on your core skills.
This is the most effective and productive way to grow your business.
Outsourcing the things you are not an expert in allows that.
Save costs
Of course, it also costs something to hire virtual assistants for your Amazon activities.
But the investment is worthwhile.
Virtual assistants save you money by taking over tasks that would cost you a lot of time and therefore money.
Plus, they are much cheaper than having your own permanent employees.
Flexible use of staff
Another advantage of Amazon virtual assistants is that they can be deployed flexibly.
With a permanent employee, you are obliged to employ them for a long time at fixed hours and for a fixed salary.
Of course, this makes you somewhat inflexible, as you cannot use the money in any other way, even if you don't really need your employee right now.
Virtual assistants, on the other hand, can work by the hour, by the day, by the week, by the month, by the project and on short notice as needed – without a long-term commitment.
24/7 Customer Support
Usually different time zones are rather annoying.
Coordinating appointments, planning meetings, managing cooperation between countries: all these things are usually made more difficult by different time zones.
But working in different time zones also has its advantages.
By employing virtual assistants in different time zones, for example, you can provide your clients with a 24-hour customer support.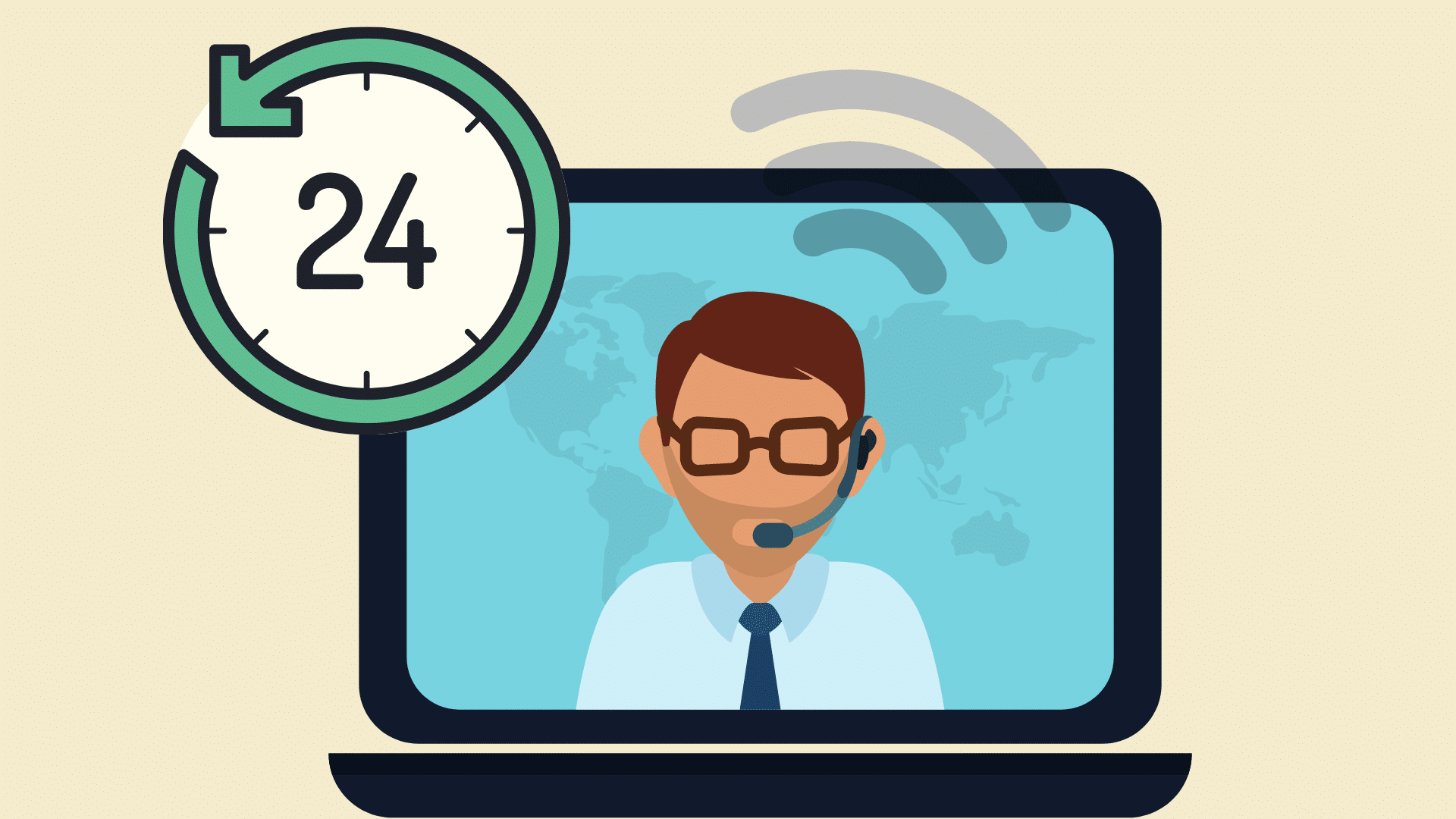 For example, while your virtual assistants from Poland are still sleeping, those who live in the Philippines are already working.
By having virtual assistants from different countries in different time zones, your customers can always reach someone in your company if they need help or have questions.
Bridging Personnel Shortages
This point is linked to the point that virtual assistants can be used flexibly.
If you should ever have a shortage of personnel, for example due to a flu epidemic like the Corona virus, a high number of resignations or because you have to lay off some employees due to cost pressure, you can compensate for these shortfalls with virtual assistants.
Since they are quick and easy to train and are not as expensive as permanent employees, they are a good choice for staff shortages.
Location-independent Collaboration
Another important point is that Amazon seller virtual assistants work completely independent of your location, since the entire collaboration takes place online.
You don't have to pay for extra office space, rent expensive conference rooms or drag yourself to in-person meetings.
And, your virtual assistants can't be late for work because of traffic jams.
Gain of Expert Knowledge
The last but one of the most important points we want to mention is that you can learn a lot from virtual assistants.
VAs are often severely underestimated in terms of their intelligence, skill and performance.
However, many of the people who work as Amazon virtual assistants have had a very good education and in many cases even a university degree.
Some of them have been working in their field for years (!), have worked with companies from different industries and have gained a lot of valuable experience.
So don't make the mistake of underestimating your virtual assistants.
On the contrary: Be humble and open to learn new things from them.
Let them explain things to you and ask questions if you don't understand something.
It is a huge advantage that a comparatively affordable expert can teach you a lot of knowledge.
What makes a good Virtual Assistant?
Since it is a lucrative job for many and there is a growing demand for virtual assistants worldwide, the number of VAs has been rising for years.
But more VAs also means more black sheep and VAs that don't work well or – in the worst case – even want to scam you.
So how do you recognize a good virtual assistant?
Experience
That your virtual assistant has already gained experience should be a prerequisite.
On the one hand, he should have gained experience with clients who sell on Amazon.
On the other hand, it would also be beneficial if he already has experience with your kind of product.
So if you sell a core trainer, i.e. a fitness device, it would be good if he has already dealt with products from the sports sector before.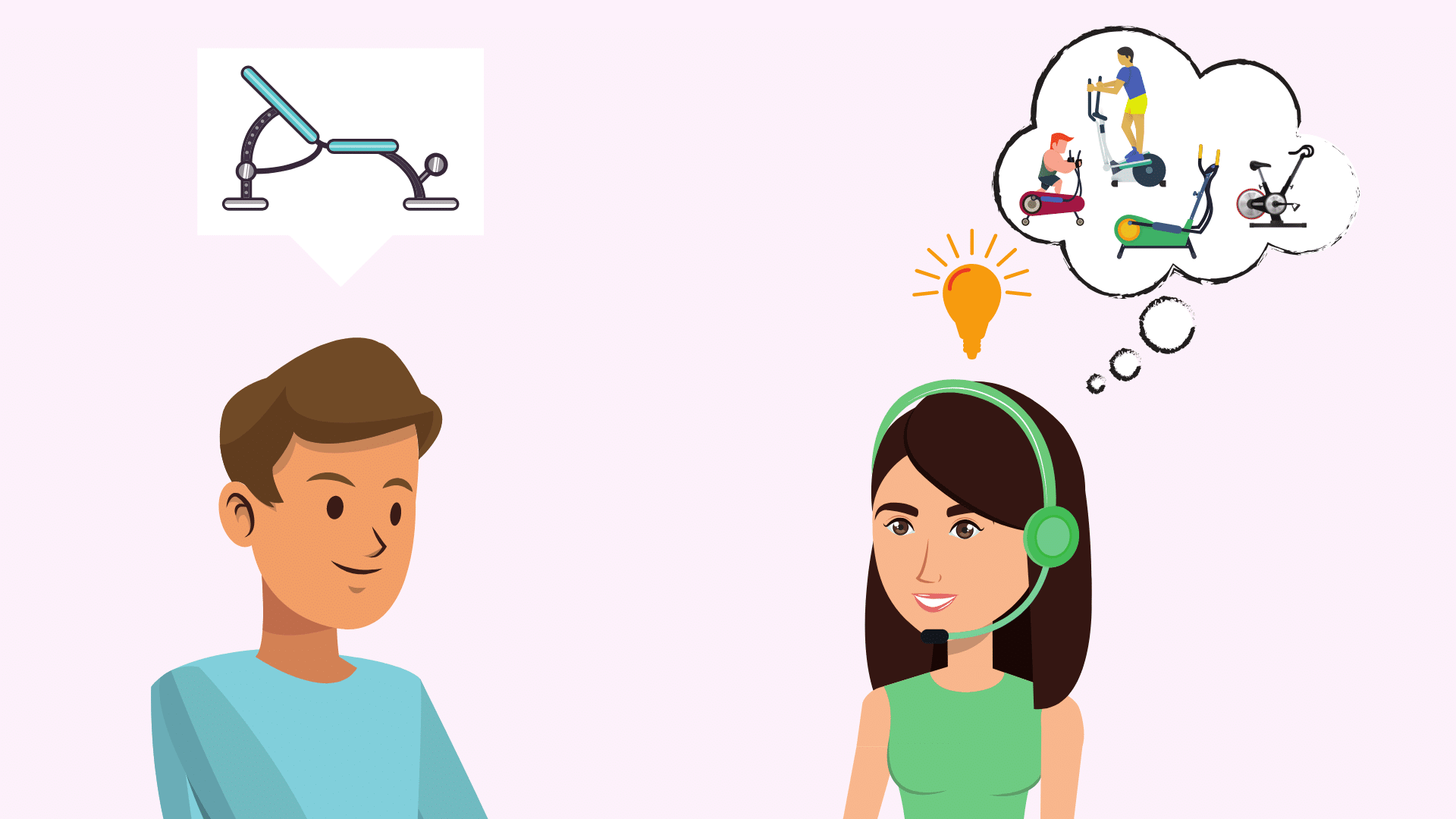 Honesty
Honesty is the basis of every good collaboration, especially with an Amazon virtual assistant service located on the other side of the world.
So they should always be honest, for instance about the hours they have worked, their skills or experience.
Ask them right at the beginning if they have a problem with using a time tracking tool, so you can check how much they actually work.
If they don't agree to using such a tool, it's a red flag and a first sign that they don't care that much about honesty.
Being honest does not only mean being open about how many hours they have worked, but also that they honestly admit when they have not understood something or are overwhelmed by their tasks.
It does not help anyone if the assistant does not admit that he cannot do something and in the end you get a result that you didn't want because your VA didn't know how to do it properly.
Communication
Communication is the second big point and strongly connected to the first.
Your virtual assistant needs to be able to communicate on their own when they have questions, when something is not going as it should and when they can't meet deadlines.
They should also keep you constantly in the loop, for instance how far they are with their tasks, when there are any changes and so on.
The best way is to set up a reporting system and/or agree on weekly calls.
You shouldn't be the one who has to run after your VA all the time to ask if everything is going smoothly or if you have to be prepared for delays.
That's part of the assistant's job.
Another point that falls under "communication" is language skills.
You and the virtual assistant should speak a common language that you both speak well.
In most cases, this language is English.
If your assistant cannot express themselves and can hardly explain what they are doing, what problems they are having, etc., it can lead to serious problems.
Thus, when first talking to a candidate you need to pay attention to how well and confidently the assistant can answer and express himself.
Quick Learning
Something that an Amazon FBA VA should also have is a quick perception and thirst for knowledge.
If you have to explain the simplest things to your virtual assistant over and over again – well, you might as well do it yourself.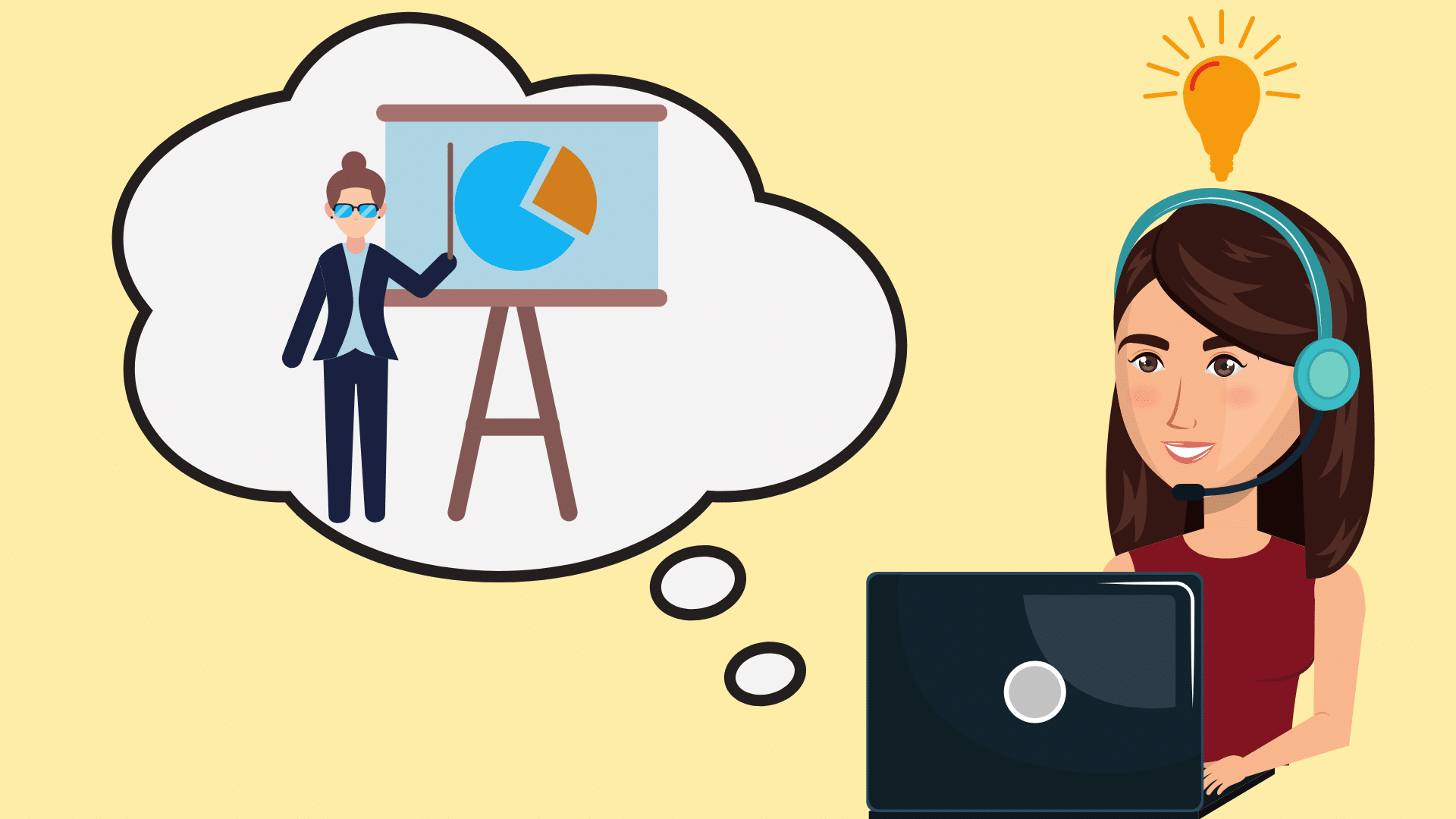 That's why it's important that they learn quickly what you're showing them and can then implement it without mistakes.
Furthermore, they should want to learn on their own motivation and teach themselves certain things.
This brings us to our next point.
Independent working
Your VA should also often teach himself things without calling for your help.
Of course they can't know everything and you have to invest some time to teach them about your business and the tasks they should take over.
However, they should not come to you to ask about every little issue.
If they don't know how to format a Word document, they should be capable of using Google instead of asking you and taking up your time.
They should only come to you if they have questions that they cannot answer themself by doing some online research and watching a YouTube video.
Professionality & Flexibility
A good virtual assistant for Amazon FBA must also be able to react quickly and professionally to changing tasks, deadlines and circumstances.
Part of their professionalism is also that they just implement your instructions without unnecessary discussions.
A professional VA also keeps all confidential information about your business to himself and treats it with respect.
Confidence
Although a virtual assistant should not question every little instruction down to the last detail, he should nevertheless contribute with his own opinion when it comes to fundamental decisions.
This requires a certain level of self-confidence.
So make sure that the VA is someone who has no problem to confidently contribute to your project.
Proactivity
A proactive behavior also characterizes a good virtual assistant.
This means that they not only mindlessly work through a list of tasks, but also proactively contribute their own input.
An example: You ask them to analyze 10 competitors and they notice that there are another five important competitors that you have not written on their to-do list.
So he analyzes these – proactively – as well.
Reliability & Time Management
The last point to mention is that no matter which Amazon virtual assistant you hire, they have to be reliable.
This means that they need to be in control of their time management, meet deadlines and deliver what is agreed upon.
Being reliable also means that sensitive company and customer data is kept confidential and the VA knows how to handle it carefully.
How much does a Virtual Assistant for Amazon cost?
Now that you know what a virtual assistant is, what they can do for you, and what qualities they should have.
So far so good.
But how much does a virtual assistant cost?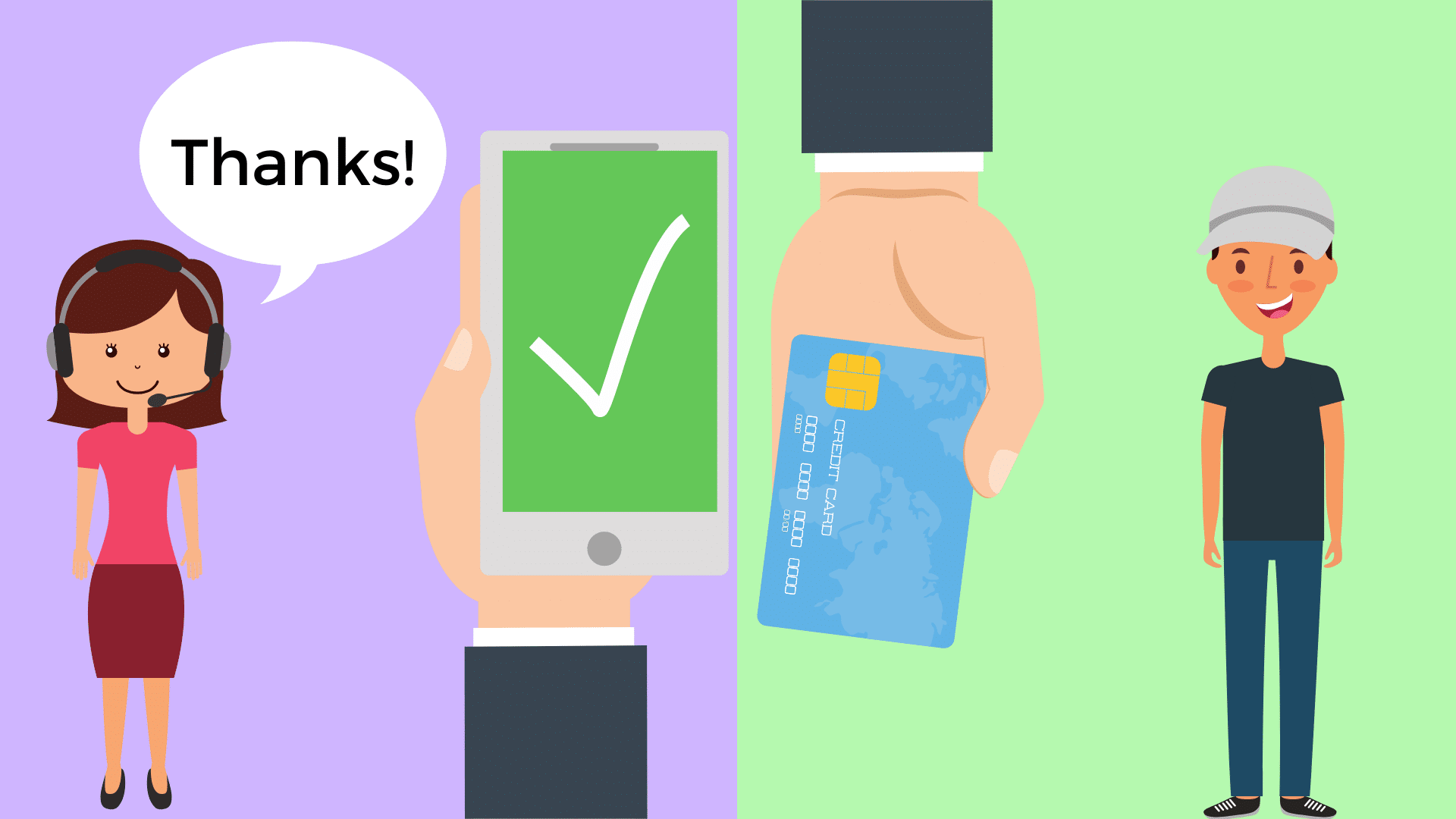 First of all: there is neither a uniform system on how virtual assistants are paid, nor a uniform amount of how much money they earn.
The salary for a virtual assistant depends on two things:
1) Location
A virtual assistant in the Philippines costs much less than a virtual assistant in the USA, which is mostly due to the cost of living in the respective location.
2) Education, Skills and Experience
As always, supply and demand determine the price. Amazon virtual assistants with special skills, such as programming, are in high demand but not as widely available and will therefore be much more expensive than virtual assistants with skills that nearly everyone has.
Most virtual assistants can either be paid per hour or can be hired for a fixed period of time and paid at a fixed fee, for example if you want them to work on a specific project.
The hourly wage of a virtual assistant ranges from $1 to $120, sometimes more.
For example, a Filipino VA that provides full-time business social media support for you costs around $800 per month.
Expressed on an hourly basis, you pay him only about $5 per hour – much less than you would have to pay a full-time employee.
Just like in a normal salary negotiation, you can also negotiate the virtual assistant's fee.
If they fit perfectly into your team, but cost $100 a month over budget, you might be able to get them to do your job for less money by negotiating.
Virtual assistants also care about other aspects than just money, such as having a secure income or flexible working hours.
So before you start negotiating their price, ask the candidate what is particularly important to them and use this as a negotiation leverage.
For example, a VA may agree on a lower salary if they are allowed to take an extra break twice a week to pick up their son from kindergarten.
Where can you find qualified Virtual Amazon Assistants?
Finding a very good virtual assistant for your Amazon business may seem difficult at first.
If you try to find it on Google, you will find dozens of VA websites that all promise you that you will find the best VAs there.
But how do you find a virtual assistant who has the right skills and experience – especially with Amazon – among all these thousands of assistants?
It's simple: on Sermondo we feature experienced Amazon virtual assistants from different countries, who not only have experience in e-commerce, but also know the particularities of selling on Amazon.
You don't even have to deal with searching yourself.
Just fill out our matching form, tell us what you are looking for and what you value, and we will find the perfect virtual assistant for you.
How does working with a Virtual Assistant look like?
Working with a virtual assistant on your Amazon FBA business may seem difficult at first.
Since you usually can't be there in person to instruct and explain the steps, you now have to do it online.
Here are a few tips on how to manage this:
Be organized
For the kick-off Skype, zoom or phone call with your VA, you should be well prepared.
In order to avoid wasting his or your time, it is important that you have a clear structure for the conversation and your explanations.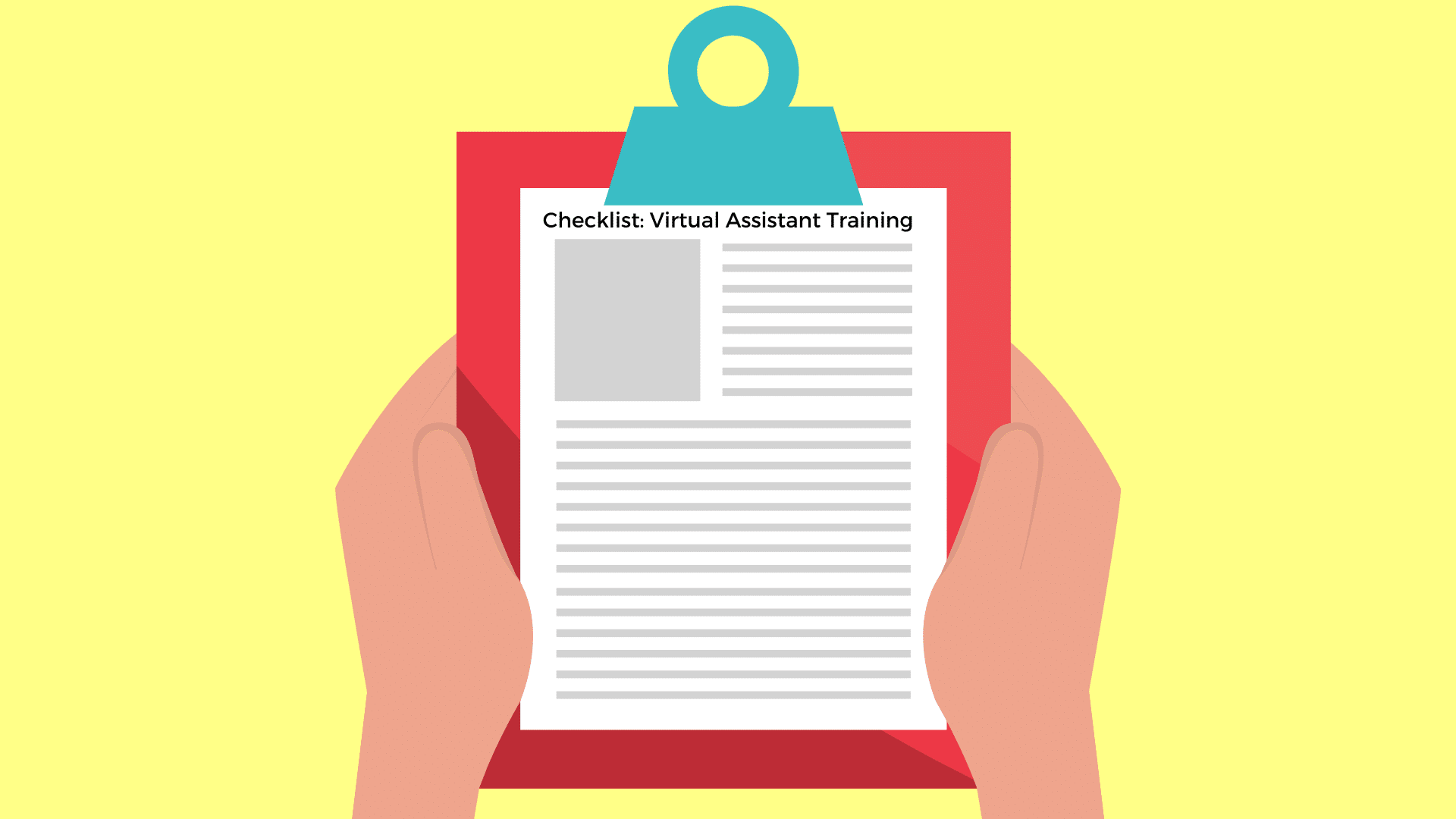 If you constantly switch from one topic to the next, jumping back and forth because you remember that you forgot to mention something, it will only confuse them.
But if you have already made a plan in advance, when and how you will explain the tasks, the whole thing becomes a piece of cake.
Write instruction sheets
One thing that is very important for working with virtual assistants are instruction sheets and text templates.
These are documents that explain step by step what your assistant should do.
Write down each step in as much detail as possible.
Put yourself in the position of your assistant: he doesn't know your company, he doesn't know your processes.
For him, nothing is self-evident or self-explanatory.
The more precise your requirements are, the more precise your instructions must be.
Let's say you need a virtual assistant to do influencer outreach for you to promote your products on Instagram.
Then you have to define exactly which influencers you want to reach and write it down in a doc.
The VA can always use this doc to check if he is doing it correctly.
In the doc, you can define the type of influencer you want, for example beauty/lifestyle or fitness – depending on which type fits your product.
You can also specify the number of followers the influencer should have and define a minimum engagement rate, which can be quickly checked with the right tools.
Then have your VA create an Excel sheet that you can access at all times.
A good solution is Google Drive.
They should then add, say, 100 influencers and their contact details, such as their email address, to this list.
His next task is then to contact those influencers.
Here you can create an outreach template, i.e. ready-made text modules that your VA can use.
Let's use an example:
You have a sports company called Ultra Galaxy Sports and sell sports equipment and gear on Amazon.
To promote your product, a core trainer, you would like to work with fitness influencers who have between 25.000 and 50.000 followers.
The engagement rate should be around 5%.
The instructions for your VA would then look like this:
Step 1) Open Instagram
Step 2) Log in. Username: Ultra Galaxy Sports, Password: 12345678
Step 3) Search for suitable influencers and enter their data into the Google Sheet. Suitable influencers: Health/Fitness influencers, between 25.000 & 50.000 followers, around 5% engagement rate. To check their engagement rate, go to this website: exampleinfluencerstats.com and type in their name.
Step 4) Reach out to the influencers. If an email for business inquiries is specified, send an email. Go to gmail.com and log into my account. Email: [email protected] Password: 123456789 If they have no email address, send them a direct message via instagram.
It's important to personalize the messages a bit that shows that we pay attention to their person and feed.
Use the following template:
"Hi [first name],
We've seen your latest post on [topic of a previous post] and we totally loved it.
We've been following you for a while now and we think you'd be an amazing brand ambassador for Ultra Galaxy Sports.
Since you're looking super fit and always give your followers great advice on effective workouts, we'd love to send you our core trainer to try.
And – if you like it – maybe you can share your experience with your followers? 🙂
Let me know if you're open to a collab and what your conditions for promos are, we look forward to hear from you.
Best,
Kristina
Business Development at Ultra Galaxy Sports"
If the influencer is interested, note this in the Google sheet. I will then take care of the rest.
If the influencer has not answered after 3 days, send a follow-up mail. Use the following template:
"Hi [first name],
Did you already have the chance to read my collab proposal?
Let me know what you think & have a great day,
Kristina"
Go through your instruction sheet step by step with your Amazon VA, preferably in a video conference with screen share.
This gives you the opportunity to explain things and your assistant the opportunity to ask questions if he doesn't understand something.
Monitoring & Reporting
At the initial conversation, you can also decide how the work of your Amazon assistant is to be monitored and what kind of reporting you expect from them, and – of course – how often.
Nowadays, there are dozens of tools that can be used to check whether you VA is really doing their job.
There is, for example, software that automatically takes and uploads screenshots of the assistant's screen at random times so that you can see what he is up to.
After all, you don't want to pay them to hang out on Facebook when they are supposed to be working.
Of course, if you want to use such a software you have to educate him and get his consent. But don't worry, most Amazon seller virtual assistants are used to it and won't refuse.
But not only monitoring is important. You also need to give them instructions on whether and how to report back to you on their progress.
For example, if you hire an Amazon virtual assistant for PPC, you can tell him to create a document every week, presenting the current numbers and their development over time, i.e. how your sales numbers are developing, your costs, your ACOS, your CPO and so on.
You can also ask for weekly or bi-weekly phone calls to discuss progress and performance.
Treat them with respect
Like Aretha Franklin and Erasure once said: give a little respect.
Many people treat their virtual assistants badly because they consider themselves to be better than them, for example because they come from a western country or because they think they are more educated.
Please don't do that.
Even though you will probably never see your virtual assistant in person, it is still a real human being with real feelings, not a machine or software.
Yes, there are some black sheep out there, but the majority of virtual assistants work honestly and hard to pay their taxes and feed their family, just like you and me.
And like everything else in life, what goes around comes around.
If you treat your VA well and with respect, they will do the same for you.
Besides, having a good relationship only has advantages.
Praise, recognition and constructive feedback motivate and thus lead to better work performance.
Furthermore, your virtual assistant will be loyal to you for a long time if you have a good relationship with them.
However, if you treat him like an inferior second-class human being, they will perform their tasks poorly and then quickly look for another employer.
This will cost you time and money, as you will have to train a new VA again pretty quickly.
Checklist: How To Find The Best Amazon Virtual Assistant for your Business
Alright, now you pretty much know everything there is to know about working with a virtual assistants on Amazon FBA related tasks.
Now let's talk about how you find a good one.
1) Think about your requirements
Only those who know what they are looking for can find what they need.
So as a first step you have to find out for which tasks exactly you need a virtual assistant.
Take a sheet of paper and a pen and write down the things that take up most of your time (and nerves).
Then group those tasks into categories.
For example, you can group writing after-sales emails and answering customer questions to " customer service" and creating instagram posts and posting facebook updates to "social media".
If there are many areas that you would like to delegate to a virtual assistant, but you don't have the budget or first want to see if using a VA is the right outsourcing option for you, it is recommended that you prioritize the areas by urgency.
If social media annoys you the most, then start outsourcing social media related tasks.
Write down exactly for how many hours per week and which tasks you will need the VA for.
You should also write down all of your other requirements.
Should they be in the Philippines? Should they have experience with similar products to yours? Should they speak other languages besides English?
Once you have written all of this down, you will be well prepared for finding the best Amazon virtual assistants you will ever hire.
2) Search
Now that you know what is important to you and what exactly you need, the search can begin.
Luckily, all you have to do is write down your requirements and submit them.
Where can I do that?
At Sermondo.
We have an exclusive matching service that connects you with the best virtual assistants from all over the world – all specialized in Amazon.
Just fill out the matching form with your needs and hit submit.
Within no time you will receive your matching proposal.
3) Interview & Choose
Now that you have received your suggestions, the next step is to interview them.
Here are some questions you can and should ask:
How long have you been working as a virtual assistant?
How did you gain your skills and expertise?
Do you have any relevant certificates or diplomas?
Do you have experience with my kind of product?
Do you agree to have regular feedback calls?
How do you deal with sensitive company data?
What are the skills that make you stand out?
What are your working hours? Do you also work on weekends if necessary?
Are there times you would like to have time off, such as holidays?
Do you agree with my payment model?
What tools do you use?
What tools and software do you have experience with?
 
Do you consent to using a monitoring software?
Are there any former clients who can tell me something about the way you work?
Do you have other clients?
Is there an area where you would like to improve?
What is important to you about your employer?
How much do you charge per hour or month?
Are there things you charge extra for?
Are you ready to sign a contract and NDA?
Most importantly, be nice, professional and polite throughout the interview.
Emphasize several times that they can always come to you and ask questions and be honest if they feel overwhelmed because, for example, you have given them too many tasks to do.
An honest working relationship can save you a lot of time and nerves.
Conclusion
I hope you enjoyed reading our guide on how to find the best Amazon virtual assistant and feel now ready to hire yours.
Before you start looking for the best VAs from around the world, however, I want to know from you first:
What do you think is the main advantage of outsourcing your Amazon FBA tasks to a virtual assistant?
Let us know and leave a comment below this post 🙂