You're an Amazon seller or vendor looking for the best Amazon Marketing Agency out there?
We'll help you find it.
Read our guide to learn about everything you need to know about amazon agencies and how to select the right one for your business.
This guide answers all of your questions:
What Is an Amazon Agency & How Can it Help You?
Amazon agencies are companies that offer any important services related to selling on Amazon.
It's basically a one-stop-shop for all of your strategy and marketing needs.
So instead of hiring one agency for PPC, one agency for Amazon SEO, one branding expert, and one photographer, you just hire one single agency that offers all these services to you.
Most Amazon agencies offer service packages as well as a la carte services.
Since they offer A-Z services, they can basically help you with anything you need: from account set-up to PPC campaign and listing optimization to after-sales services, customer support, and full account management.
Why Should You Work with a Full-Service Agency?
First things first: delegating certain tasks is a must when your Amazon business has reached a certain size.
Don't get me wrong: It is possible to manage almost every aspect of your Amazon business by yourself – as long as your sales numbers are still small.
However, if you want to treat your Amazon business like a real business and aim for growth, you need to invest in manpower.
If you try to do everything yourself, you will quickly feel overwhelmed.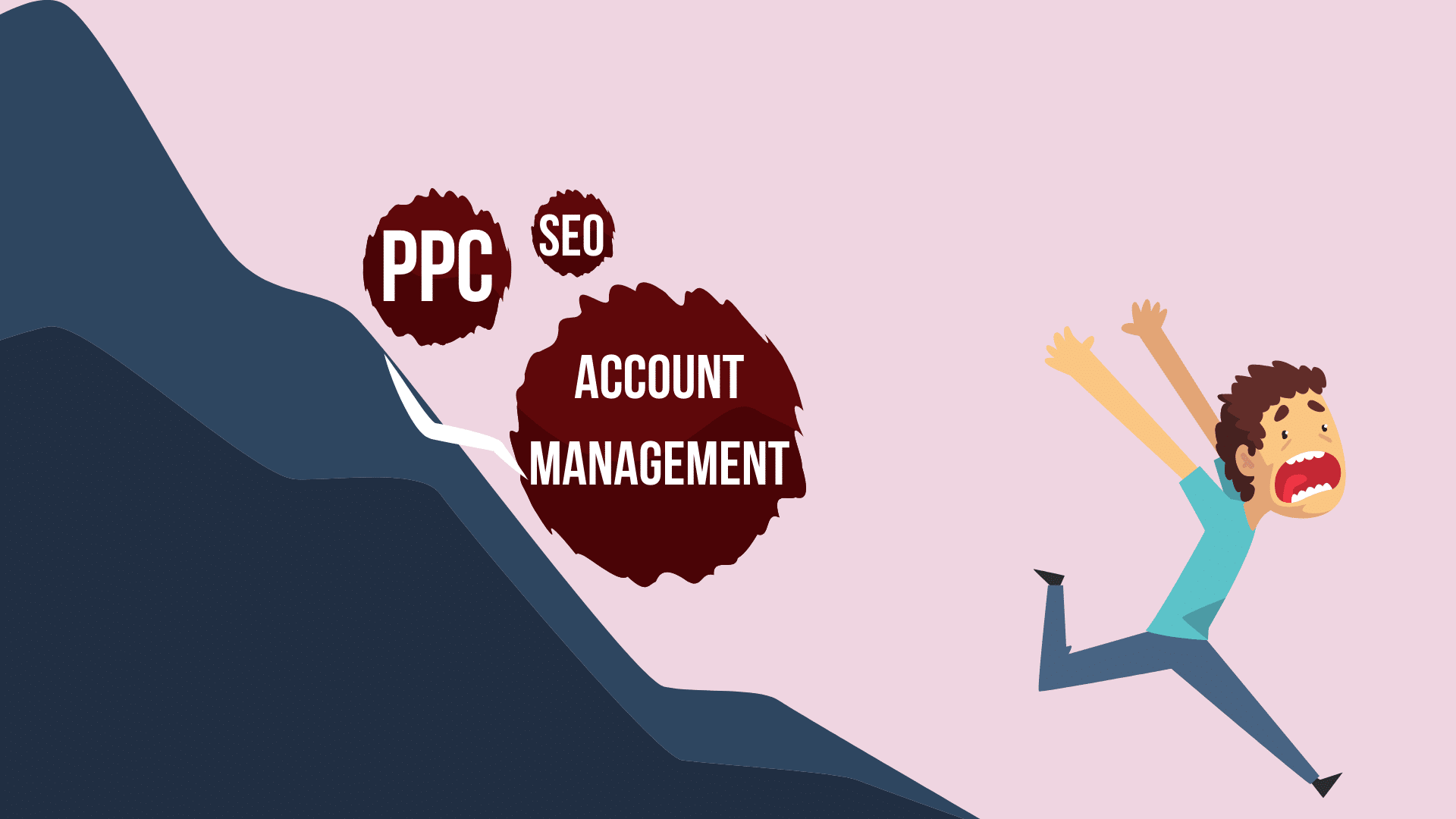 A full-service agency takes care of many or all of these tasks (depending on how many services you request).
This saves you a lot of time, which you can then spend on researching and developing new products, business models and sales channels.
And although the Amazon agency costs a little, it can still save you money to work with one.
How?
Well, the agency has several specialized departments that do nothing else but work in their respective fields all day.
That means they can get the job done a lot faster than you can.
In the time it takes you to tinker with one PPC campaign, the PPC department of your Amazon agency has already developed three during that time.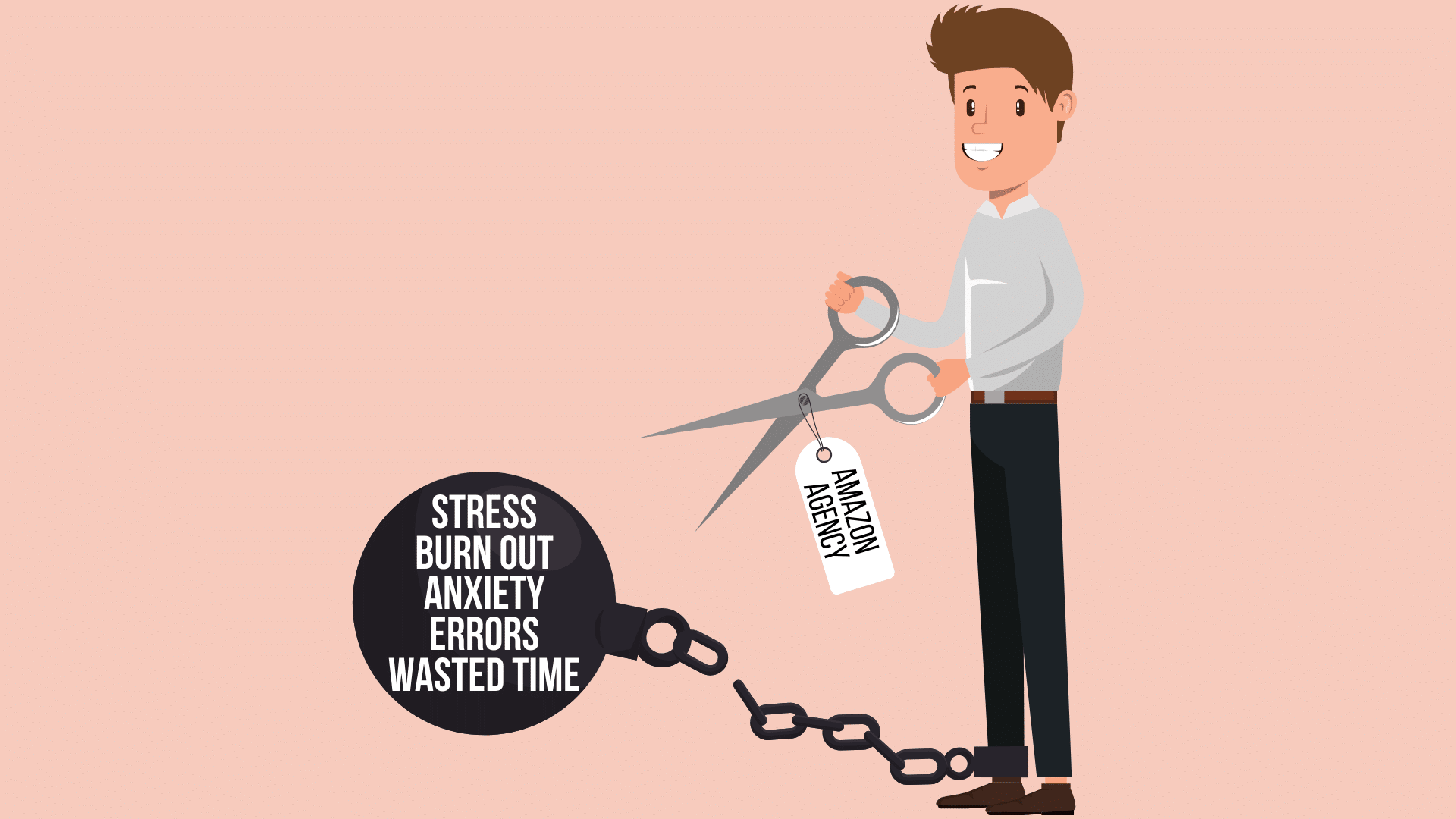 Of course, you don't necessarily have to hire an Amazon agency, but there are different ways to outsource your tasks.
To help you make an informed decision, we will introduce you to your three options: hiring employees, hiring different companies and freelancers for different tasks or working with a full-service agency.
Hiring Employees
Some big brands start building their in-house Amazon team and hire employees.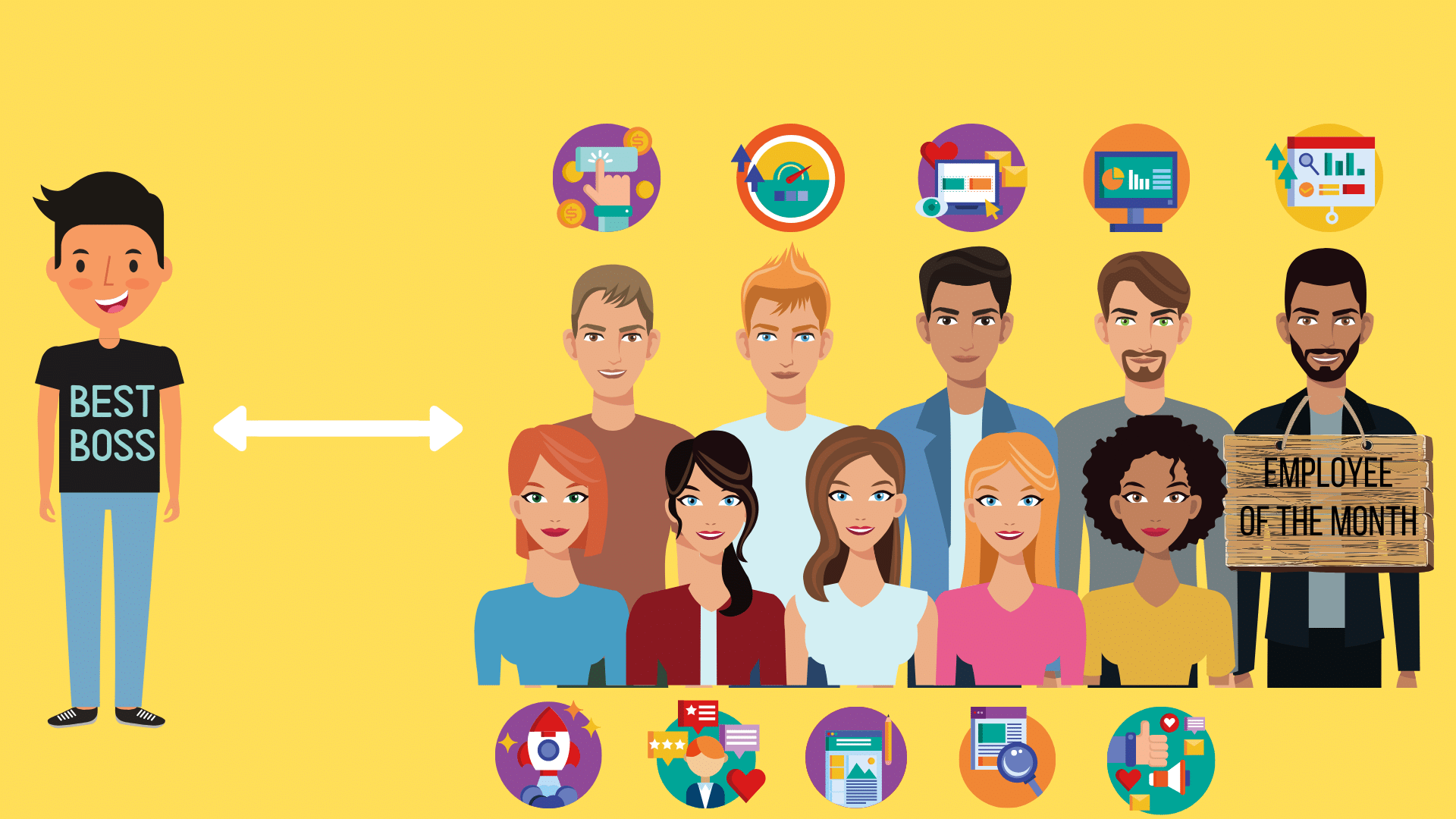 But hiring employees is very expensive and comes with a lot of responsibilities.
The interview process is long and difficult.
And once you have decided on a candidate, it will be hard to get rid of them quickly if they turn out to be the wrong choice.
Some countries have incredibly strict labor protection laws.
Besides, you will not only pay a salary, but depending on the country, you will also pay more taxes and social security contributions.
On top of that, there are other costs involved, such as work laptops or office space for your employees.
In addition, all costs for software, such as software needed for SEO or PPC tasks, are up to you.
On the plus side, however, it should be noted that you usually have a better relationship of trust with permanent employees because they are genuinely interested in the success of your company.
After all, if your company goes bankrupt, they lose their jobs.
Also, communication is faster in-house than with an Amazon agency or several freelancers.
This enables faster decision-making and thus more flexible management.
Moreover, the probability that important company secrets will be leaked to third parties is much lower than when working with external experts.
Hiring Various External Experts
Your second option is to hire various companies and freelancers, each specialized in one particular field.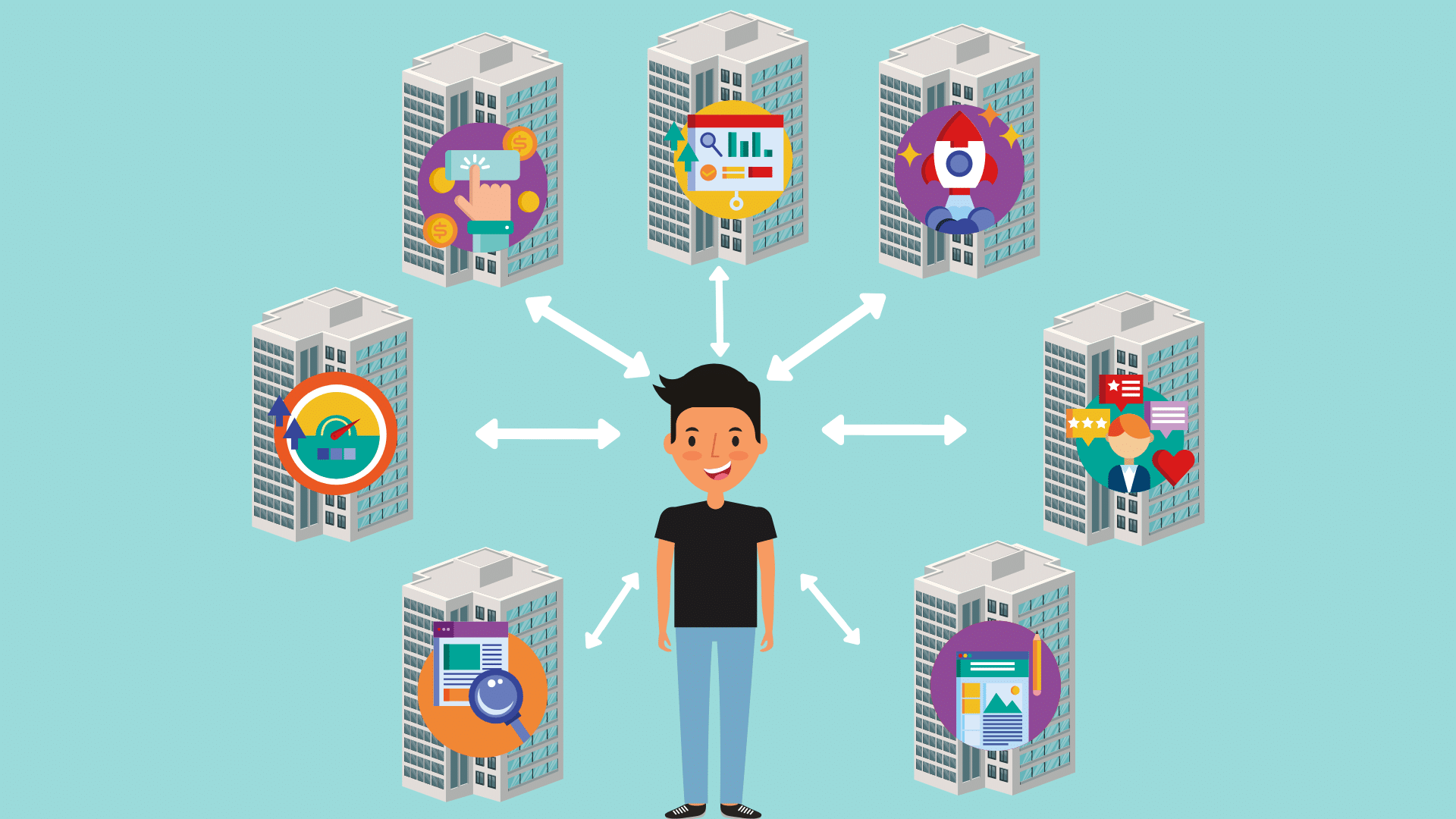 For example, you might hire a PPC agency for your advertising campaigns, an SEO freelancer to increase your visibility in search results, a photographer and graphic designer to design your listings, and a company to drive external traffic to your product listings.
The biggest problem in this scenario is communication.
Because with your Amazon business, you can't look at each area independently, but rather think of it as a machine.
Each business area represents a gear wheel in this system, which cannot function without the other gears.
PPC campaigns and directing external traffic to your listing will only be effective if the ads convert.
However, the ads will only convert if the listing is perfect.
Furthermore, the conversion also affects your organic search result rankings.
So if any gear is stuck in the " mechanism", the reason could be one of the other gears.
Unfortunately, if you work with five different companies, it is difficult and takes a long time to find out what the issue is.
After all, you have to coordinate with each one of them and the service providers have to coordinate with each other.
This slows down all processes and thus also decision-making and overall growth.
However, a huge advantage is that (depending on the contract) the service providers can be replaced quite quickly if you are dissatisfied with their performance.
In addition, each service provider is really an expert in their field and can deliver an incomparable service because they are so highly specialized.
Contracting a Full-Service Agency
Alright, let's now focus on the star of this article: the full-service agencies.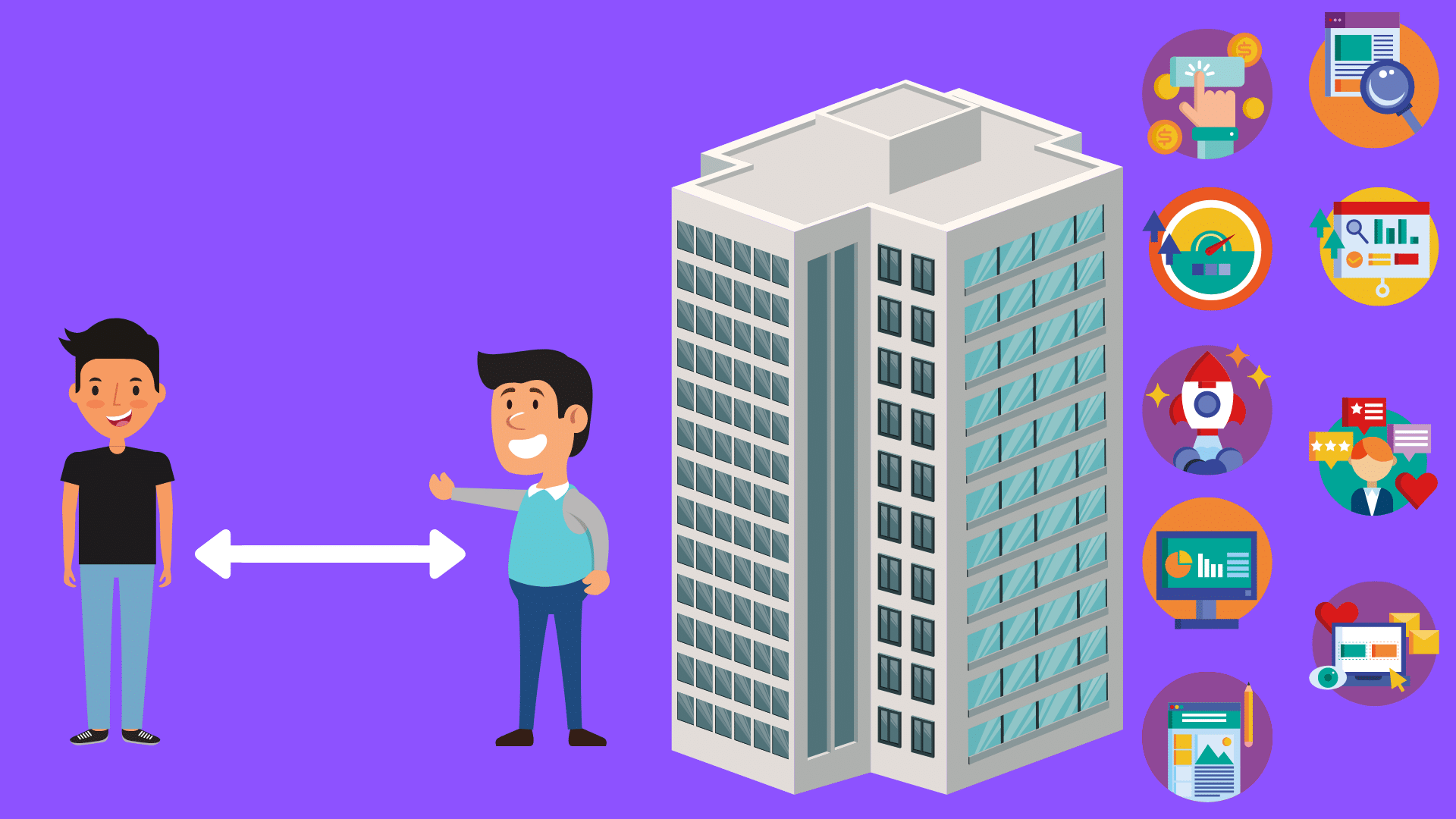 The absolute biggest advantage of hiring a full-service Amazon agency is that they can provide you with a holistic overall strategy.
Your brand image will be communicated consistently and uniformly to the public.
Another big advantage is that communication is very simple.
You usually have a single contact person (called account manager) who takes care of all your wishes, concerns and questions.
Normally your account manager is familiar with your product category and business size and can give you the right support.
You don't have to worry about organizing and delegating different tasks: your account manager will do that for you.
Since the different departments have been working together for a long time and all services are performed in the same company, the cooperation of SEO experts, PPC experts, branding specialists and other involved parties run as smooth as a Swiss clockwork.
They are perfectly attuned to the performance, speed, and communication of the other departments.
This reduces the probability of errors to a minimum – in contrast to the scenario where you work with many different companies.
And if an error does occur nevertheless, it can be easily identified.
It should also be mentioned that you save a lot of time when it comes to hiring.
Instead of finding many different service providers (even though it's easy with our matching form) and conducting dozens of interviews, you only have to search once for the right Amazon agency.
The last advantage I want to mention is that amazon agencies usually use the best and most comprehensive Amazon tools.
This gives you the most accurate data insight and saves you money by not having to pay for the tools yourself.
The only drawback is that you are completely dependent on one single company.
If it gets into trouble, all your business areas are directly affected.
What Makes a Good Full-Service Agency?
There are plenty of Amazon agencies out there.
Of course, not all of them are equally good.
But what does good mean anyway?
We'll show you:
Experience
Every good Amazon agency has already gained some valuable experience.
They have seen which growth strategies work well, and which ones do not.
So in other words, you benefit from the "mistakes" the agency has made in the past, or rather the learning from these mistakes.
The "best of" measures and strategies can then be applied to your Amazon business.
Obviously, it's best to work with an agency that has experience with your kind of product.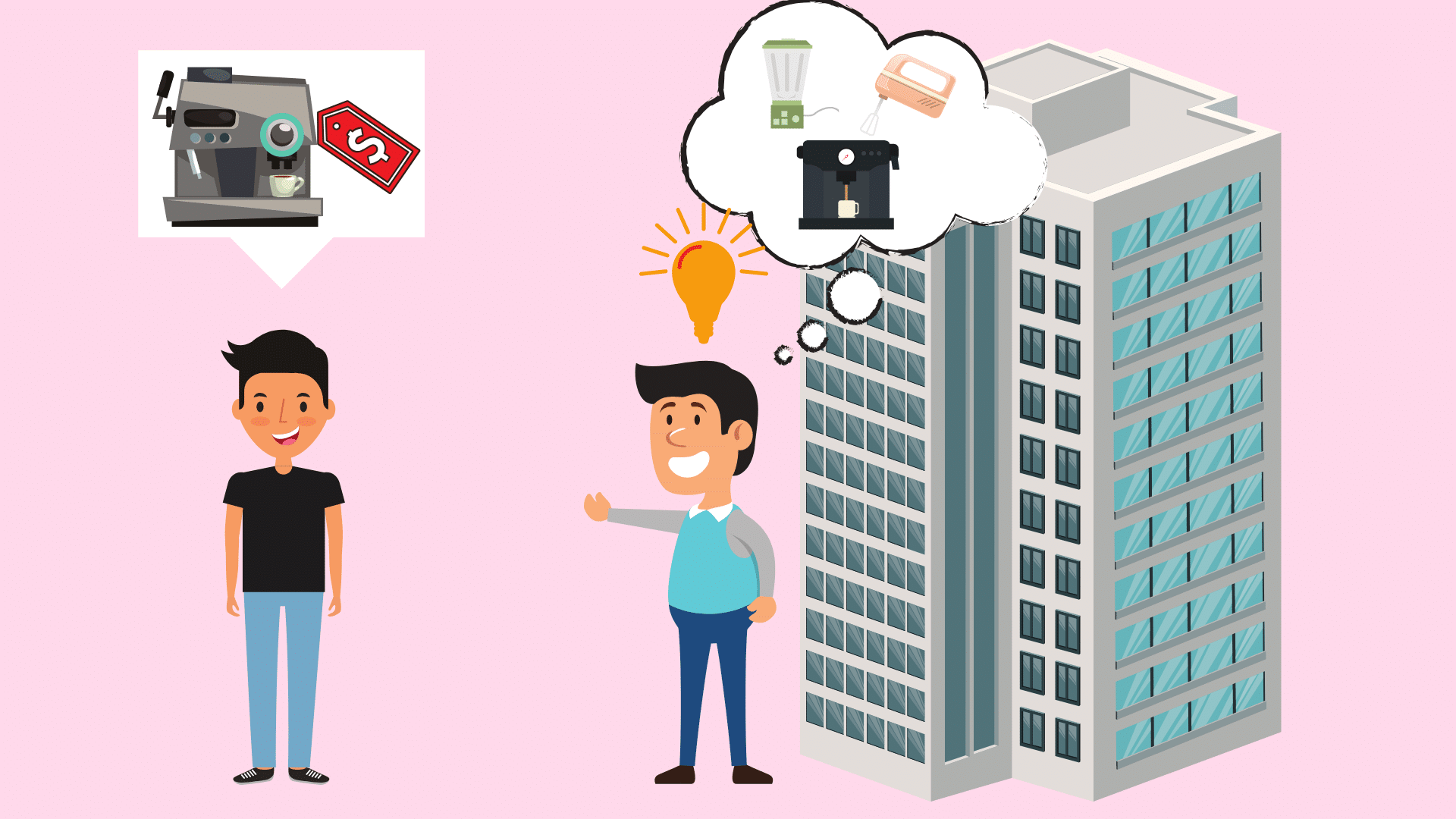 This way, the agency knows how your competitors are positioning themselves, which attributes of your product customers pay special attention to and how to best brand and promote your product.
Let's say you are selling a fruit press on Amazon.
The agency does not necessarily have to have helped a competitor who also sells fruit presses.
However, the agency should have experience in the product category "Kitchen".
Why is that?
Well, because many customer requirements apply to all kitchen supplies: durability, easy to clean, good value for money, warranty, etc.
Transparency
Transparency is the key to any cooperation.
This also applies to Amazon agencies.
This means, for instance, that they are 100% honest with you in terms of costs and results.
No reputable full-service agency would promise you unrealistic results (e.g. 200% profit increase in only two months) or guarantee up-front that there will be no additional costs.
Because unexpected changes or adjustments can ALWAYS happen.
No agency in the world, no matter how good it is, is capable of foreseeing them.
That's why you always have to expect additional expenses and project delays.
A good agency will be open and honest enough to tell you right from the start what costs you are certain to incur, what costs you might incur and where delays might occur.
Communication
As mentioned above, communication is much easier when working with a full-service Amazon agency than when you have to coordinate with several service providers.
With a good Amazon agency, your contact person is available (almost) 24/7.
The agency also ensures that there is a competent substitute available in case the account manager responsible for you is ill or on holiday.
A good agency informs you regularly about progress, setbacks and changes in plans, usually in the form of written reports and/or regular calls, for example every two weeks on a fixed weekday.
Flexibility
Another quality feature of a good Amazon agency is a high degree of flexibility.
The Amazon environment is changing daily: changes in the guidelines constantly result in new possibilities or limitations, which make it necessary to adapt some elements of the strategy.
I will use a maritime metaphor to make my point clear:
A good Amazon agency can change its course as quickly as a speedboat.
In this analogy, a bad agency would be more like a giant tanker that takes forever to change its direction – or worse, it could be the Titanic.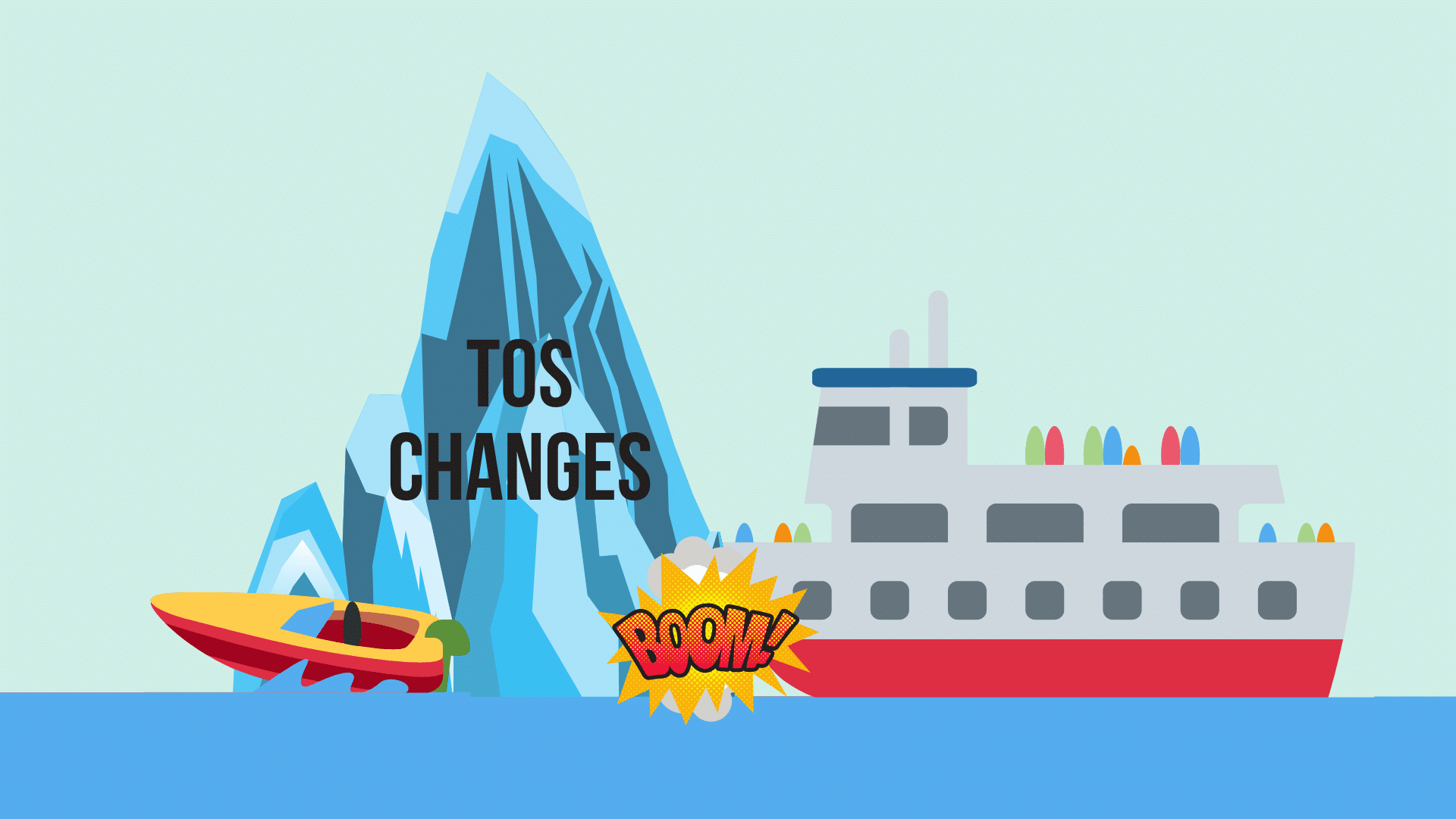 Up-To-Dateness
It's pretty self-explanatory, actually, but I think it' s better to add it up.
Better safe than sorry.
Being up to date is an absolute priority for good Amazon agencies.
As just mentioned, Amazon changes its guidelines quite often.
Obviously, you can only react quickly and effectively to these changes if you are aware of them in the first place.
That is why a good full-service agency is always up-to-date.
Compliance
If I had a dollar for every time I heard that an agency or freelancer advertised their services with "shortcuts to success" or "secret grey area tricks", I wouldn't be sitting here writing this blog article but sitting on my yacht in the Caribbean sipping Bahama Mamas.
I know it sounds sad, but there are no shortcuts.
Almost all shortcuts are so-called black hat tactics.
And if you take these shortcuts, there is an almost 100% chance that your account will be suspended sooner or later.
A serious and reputable Amazon agency would never recommend such black hat methods, but would strictly follow all rules to not put your business at risk.
How Much Do Amazon Agency Services Cost?
Now we turn to a more exciting question: how much do the services of an Amazon agency usually cost?
Well, that depends on many different factors, such as the location of the agency, the size, the number of services you want to use, the experience of the staff and the pricing model.
Agencies located in low-income countries charge less than agencies located in very rich countries.
And of course, the more services you want to use, the more the agency costs.
However, I should note that it is usually cheaper to book a full-service package with an Amazon agency than, for example, several freelancers for the same services.
As just noted, the costs also depend on the pricing model used by the agency.
There are three main types of pricing models that are possible: a flat fee, a commission fee or hourly rate.
Often a mix of these three models is negotiated.
With a flat fee, an agreed fixed rate is paid either once or regularly (for example, once a month).
With a commission fee, you share your profits that you generate on Amazon with the agency.
The advantage is that you don't have to pay anything if you don't make any profits and that the agency also has a direct interest in your success and therefore a high motivation to work on your account.
However, with this model, you often end up paying more than you would have paid if you had worked with an agency that charges a flat fee or hourly rate.
Besides, this model is usually only offered if you have already built up a strong, established brand with a good sales, profit and success history.
This is how the agency wants to minimize its risk.
The last pricing option is the hourly rate.
In this case, you pay the agency exactly according to the hours they spend working on your project.
But be careful: cheating is common and more hours are billed than actually needed.
Or, the employees take an extra long time for certain tasks so that they can bill more.
With this pricing method, it is advisable to agree on clear goals that must be achieved within a certain period of time.
And if the goal isn't reached within the deadline, you don't have to pay the extra hours needed.
Where Can You Find the Best Amazon Agencies?
Now the question remains where you can find the best Amazon agencies.
I don't recommend to simply search on Google for a full-service agency but rather on specialized platforms like Sermondo.
On Google, the first pages will not show the agencies that do the best work, but those that have the most advertising budget and money for Google SEO (search engine optimization) measures.
It is also very tedious to click through millions of search results.

It is also best to stay away from Facebook Recommendations.
It's like your parents told you when you were a kid: don't get in the car with strangers.
It's similar to the search for recommendations.
Don't just listen blindly to other people's recommendations, many people have a self-interest because they are either the agency owner themselves or they get a commission for every referral.
There are not only bad agencies but also many scammers out there.
By following recommendations without having the opportunity to check if the company is legit, the chance of being scammed increases.
The easiest way to find the perfect full-service agency is to fill out the matching form on Sermondo.
Sermondo has an international premium network of Amazon specialized service providers of all kinds – including the best Amazon full-service agencies.
For all service providers who wish to become part of this exclusive network, the data provided will be checked and verified to ensure that no scammers are getting in.
When using our matching form, all you need to provide is
which service provider you are looking for (in our case full-service agency
in which category you sell your products
which countries you would like to sell in
in which country the Amazon Agency should be located
any other your specifications or requirements you wish to mention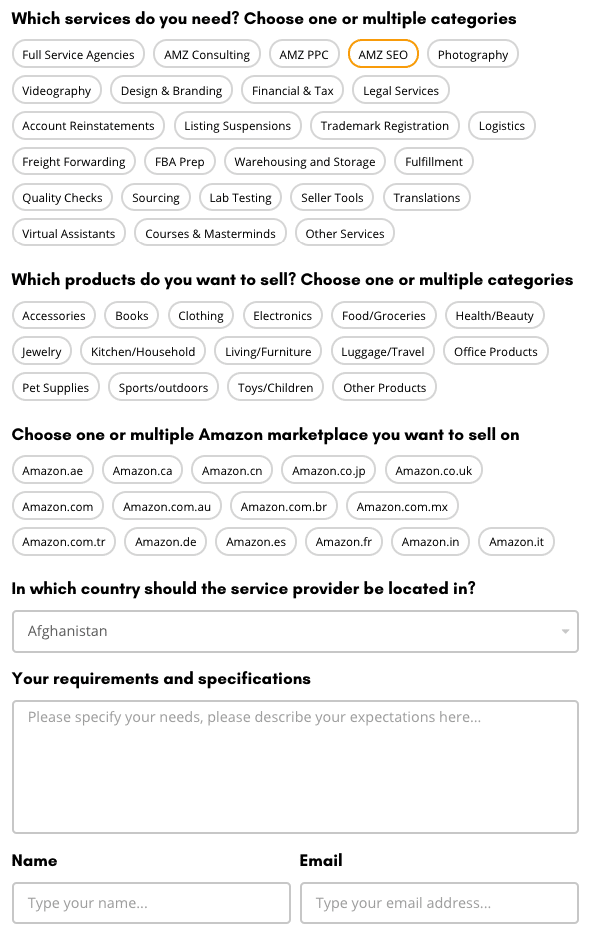 If you wish, you can indicate that you would like to receive several agency requests.
After receiving and carefully reviewing your request, we immediately start looking for a suitable agency partner for you.
You will then receive an inquiry from the agency we have selected for you within a very short time.
100 % Hassle-free.
Just sit back and let the agencies come to you.
Note: The more specific your information is and the more precisely you describe your requirements in advance, the faster we will find your perfect match.
You feel like Indiana Jones and want to search for an agency yourself?
No problem, you can also browse our directory on your own.
On our large map, you can see exactly where each agency is located.
If you click on a listing, you have all the information that is important for your decision at a glance.
Say goodbye to the tedious clicking through hundreds of Google search results and the exhausting crawling of websites.
How Does Working with a Full Service Agency Look Like?
So now you know what an Amazon agency is, what it does, why you should work with one, what makes a good full-service agency and where to find one.
But what exactly happens once you have found one? How does cooperation look like?
We will explain it to you step by step.
In the first conversation with the agency, you have probably already roughly described which services you need and what you expect from a cooperation.
Now, the first step is to work out a strategy and a precise action plan together.
This means breaking down objectives into individual tasks, defining milestones (for example, reducing ACoS from 40% to 25% by May 31st) and clarifying how exactly the reporting process will look like.
Then everything that has been discussed should be specified in a written agreement, for example, a service contract.
This way both sides are covered.
You have a document you can refer to if the agency does not deliver the promised service.
The agency has a document that it can refer to if you refuse to pay.
A win-win situation.
In the end, the key to managing expectations is a clear framework.
As often mentioned, communication is very important for the success of a project.
No matter what questions, wishes, ideas, suggestions for changes or criticism you may have: say it.
During the project you should take a good look at the reports, after all, it is about your business.
Give regular feedback on performance and progress, also – or especially – if you are dissatisfied.
After all, you are paying for the services of the Amazon agency and therefore have a right to speak your mind.
Besides, it is better to say something if you can still change something.
Not when the project is over and it is too late to change anything.
The last point I want to mention is that you should strive for an excellent relationship with your agency, provided you are happy and satisfied with their work and would like to use their services again in the future.
A friendly but professional relationship can give you some advantages, such as lower service rates or services that are not charged to you.
How do you get such a relationship?
By recommending and endorsing the agency.
Write a great review on platforms like Sermondo or Google, recommend the agency to other Amazon sellers you know and get involved with the agency and its staff on social networks like LinkedIn.
However, don't be too pushy.
Otherwise, it looks like you're just doing it to get something in return.
Just be natural and honest, that's the best strategy.
You'll see: it pays off to be friends with Amazon experts.
Checklist: How to Choose the Best Amazon Agency
Step 1: Specify Your Expectations and Budget
Before you start looking for an Amazon agency, you should think about what exactly you want and what you need.
Just write everything down on a piece of paper.
Sometimes it happens that your budget won't be large enough to pay for everything that you've just written down.
Thus, you need to prioritize your needs.
If your PPC campaigns are performing very poorly and are your biggest problem right now, you should put that on top.
You also don't have the time or nerves to learn about Amazon SEO?
Put that on position 2.
You get the idea.
After you've done that, think about your budget.
Don't think of an exact number ($10.000), but rather a range ($5.000 – $10.000).
As mentioned earlier, extra costs can always occur during the project, so it's good to have some money extra.
Step 2: Search
Now that you know what you want and what you can afford, it's time to start searching for Amazon agencies.
You don't even have to do it yourself.
Simply fill out our Sermondo matching form and get introduced to the agency that's a perfect fit for you.
Step 3: Interview
In the last step, you should now conduct interviews with potential agencies to see if they are a good fit.
Make a video call and ask the most important questions, such as
How long has the agency been around?
What is the company history?
What qualifies you to offer Amazon services?
Where does the knowledge and experience come from?
How many employees are working for the agency? What is the team' s background?
What do your project processes look like?
When can I expect the first results?
How much do your services cost?
How do you charge for your services? Fixed prices or hourly rates?
How are these costs justified?
How much experience do you have with my product category?
Can you tell me about successful past projects? Could former or current customers confirm these stories? Can you show me examples on Amazon?
Pay attention not only to the answers, but also how they react to your questions.
If they don't give you clear answers when you ask about costs or their track record but instead try to change the subject, it's a big fat red flag.
Because then it seems as if the agency is not honest and tries to hide something.
If you have a good feeling after the interview and both the vision and the price fit – go for it.
As mentioned above, you should make sure that all agreements are written down and signed by both you and the agency.
No reputable firm would have a problem with signing such a document.
Conclusion: Find Your Amazon Agency Now!
After reading this post you are definitely ready to start your quest for the best Amazon Agency.
On Sermondo, you'll find many different service providers offering exactly what you are looking for.