You are looking for a great Amazon virtual assistant for your business, but have no idea where and how to find the best one?
Don't worry!
In this step-by-step guide we'll explain everything you need to know about finding a Virtual Assistant for your Amazon business. You will learn how to effectively outsource some of your tasks so you can focus on the things that really matter to you.
This is what we'll cover in this guide: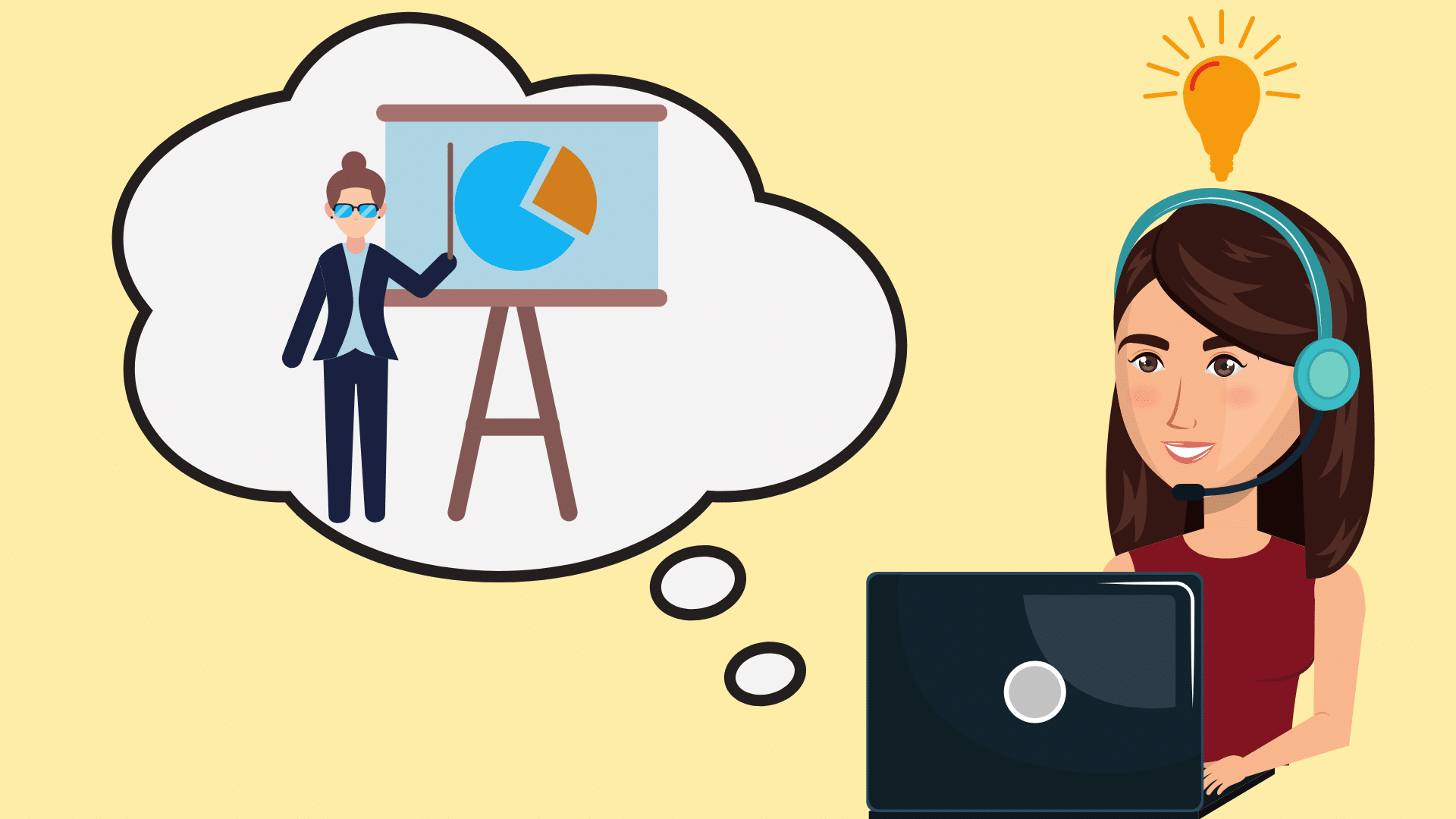 1 – What Is a Virtual Assistant And How Can They Help You Scale Your Amazon Business?
A virtual assistant, also known as a VA, is a person who performs certain professional tasks (e.g. administrative, technical or creative assistance) for their clients. The VA can be located anywhere in the world, as the collaboration is exclusively or at least mainly virtual – i.e. via the internet.
The communication takes place through messaging apps, emails and online telephone services such as video-calls.
You can hire a virtual assistant full-time, part-time or just for single projects or tasks. Basically, you can find a VA for pretty much all the tasks that can be done over the internet.
There are two main types of Amazon virtual assistance services: 
Independently Working VAs – Independent assistants have no boss, work for their own account and usually from home. When working with an independent virtual assistant, you're the one responsible for directly briefing and managing them one on one.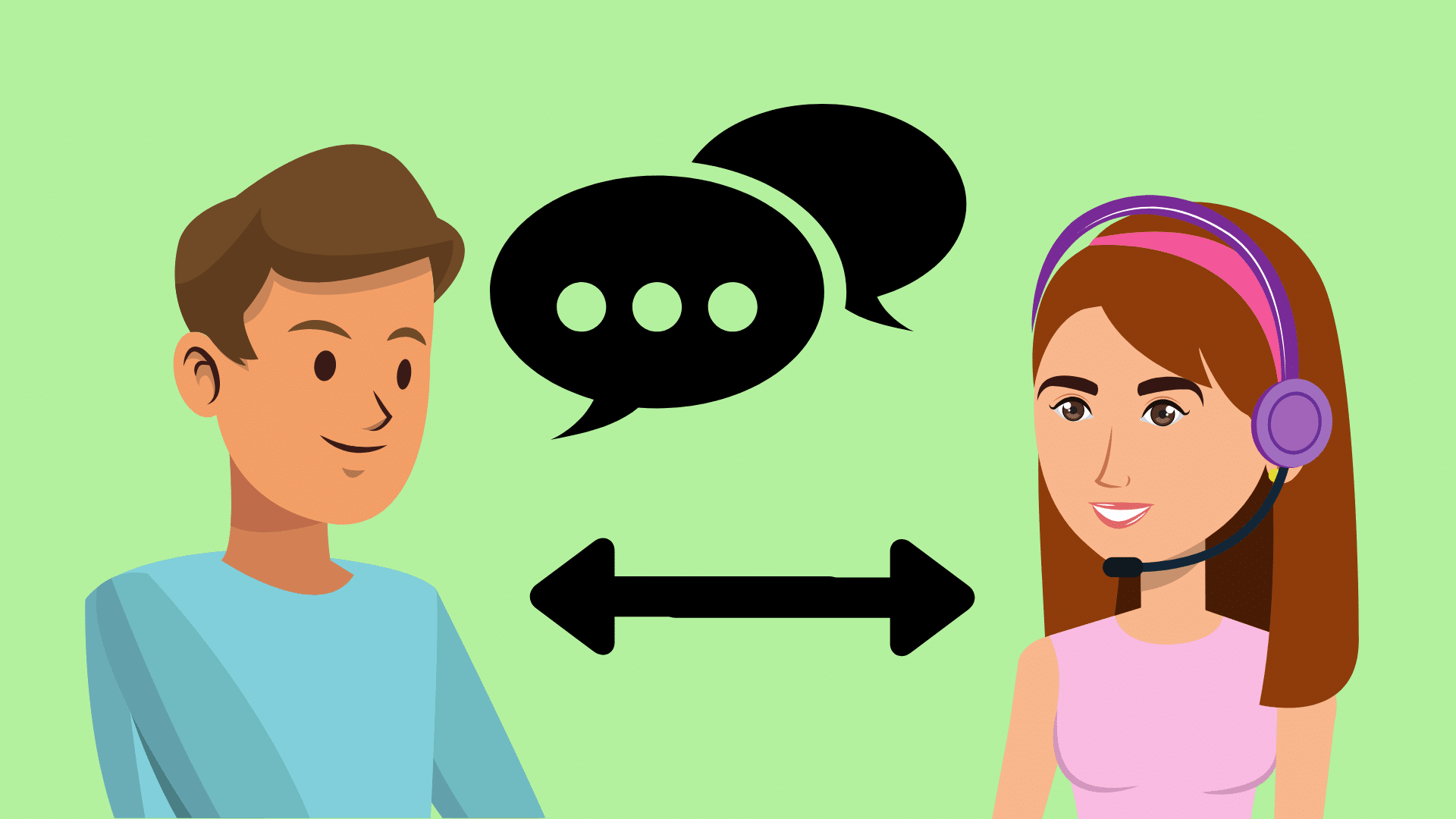 Virtual Assistant Agencies – A virtual assistant agency on the other hand, employs many virtual assistants. You usually have one contact person with who you will communicate exclusively and who will coordinate everything for you
You should know that working with a VA agency is generally more expensive than working with a Virtual Assistant directly. But it's also very convenient, especially when you need more than one assistant because the agency can help you manage everyhing.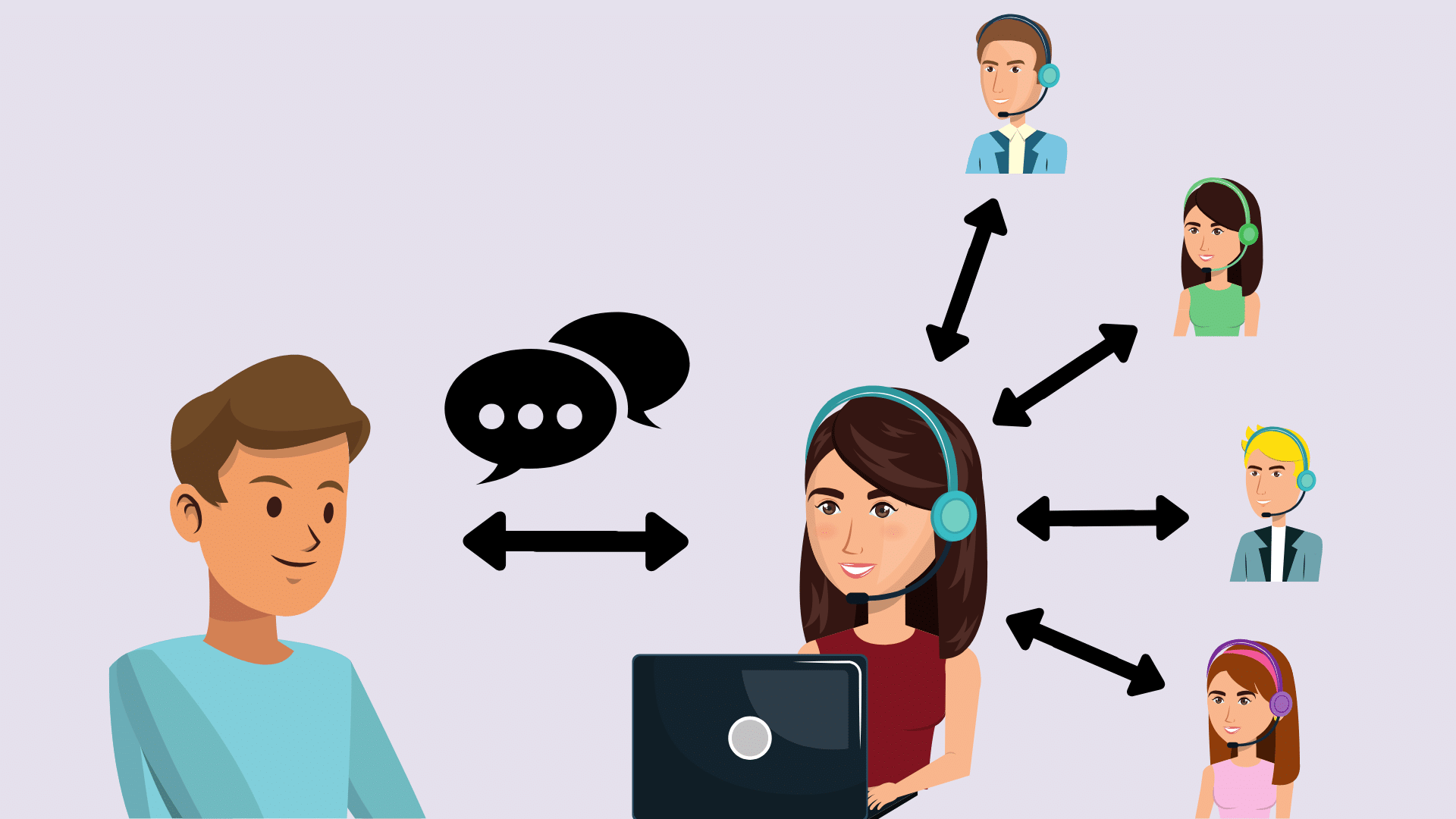 How Can a VA Help You Scale Your Amazon Business?
A virtual assistant for Amazon FBA purposes can perform any tasks that match their skills.
You can outsource both
routine tasks – such as customer support and
one-time tasks – such as competitor research or graphic design. 
The tasks can be either very simple but also advanced like Amazon SEO.
If done right, a reliable, well-educated VA can even replace an employee and become a real team-member of your business. This will enable you to save a lot of money, but also to help you focus on more important tasks that really produce value and revenue.
Here is a list of tasks that you can hire a VA for:
Administrative Tasks – A virtual assistant can relieve you of hundreds of tedious day-to-day tasks that eat up your time and steal your focus. These administrative tasks include bookkeeping, scheduling appointments, research and data entry and maintaining your customer data.
Customer Service – Good customer service and support is one of the most important parts of any business. Due to the time-intensive nature of customer service tasks, many business owners prefer to outsource them to virtual assistants. Virtual assistants can answer customer inquiries, comment on reviews, confirm and cancel FBM orders and manage refunds.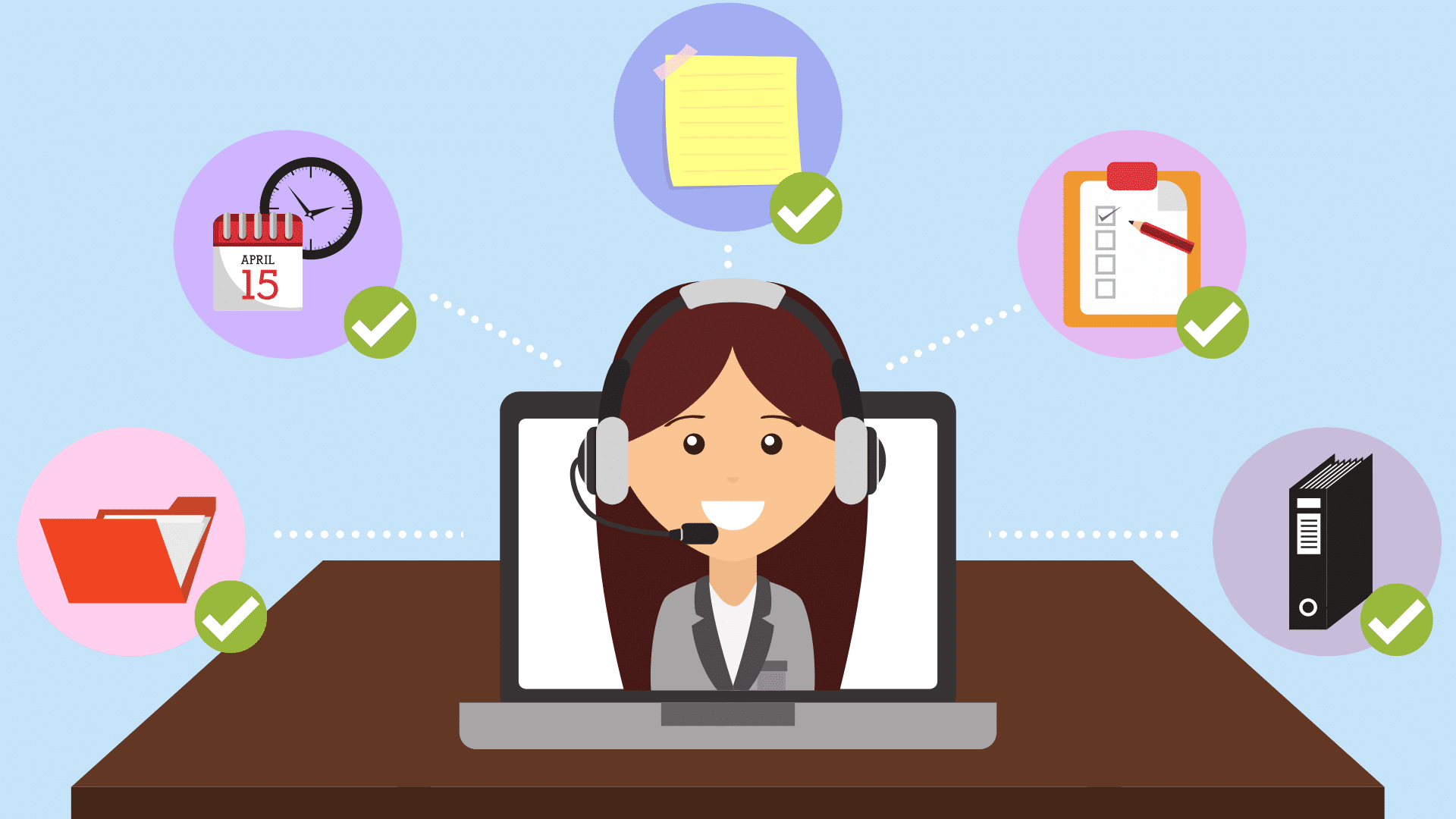 Product Research – If you don't have a product idea yet and want to find profitable niches and product types, or if you already have a product idea and want to know how much potential it has, you will need precise, thorough market research and analysis. A good virtual assistant can do this for you, including general market research, opportunity analysis and customer profile research and analysis.
Supplier & Product Sourcing – If you don't have a supplier yet or are unhappy with your current supplier and want to find a new one, your Amazon virtual assistant can help for example by taking care of supplier research, supplier outreach, requesting and consolidating samples, setting up purchase order contracts and taking care of invoice payments.
Photography & Other Creative Tasks – Many virtual assistants can not only handle repetitive and simple day-to-day tasks, but often have great skills in creative areas, such as copywriting, photography, graphic and storefront design for your Amazon listings, or EBC/A+ content creation. Thus, you can also assign tasks to a virtual assistant that require creativity and a good imagination.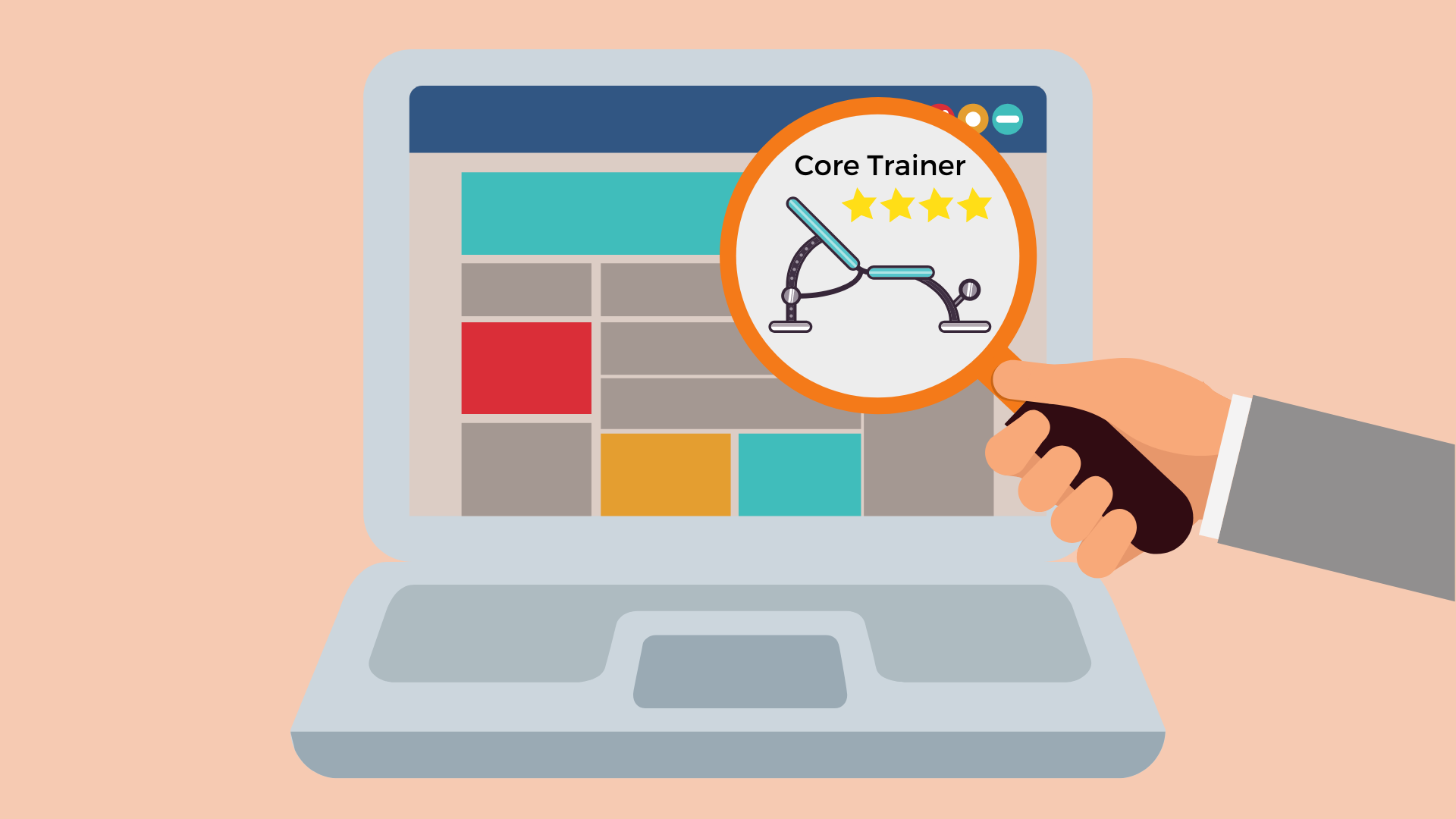 What Are the Advantages Of Hiring a Virtual Assistant For Your Amazon Business?
Now you know what a VA is and which tasks they can do for you. But what are the advantages of investing in a virtual assistant?
Save Time & Energy – Save time by giving up tedious everyday tasks which you can spend on things that really need your expertise. 
Focus on Your Core Skills – You can't become an expert in every single area of your business, as being an expert means constantly educating yourself and staying up to date. So concentrate on what you do best and focus on your core skills. 
24/7 Customer Support – By employing virtual assistants in different time zones, you can provide your clients with a 24-hour customer support.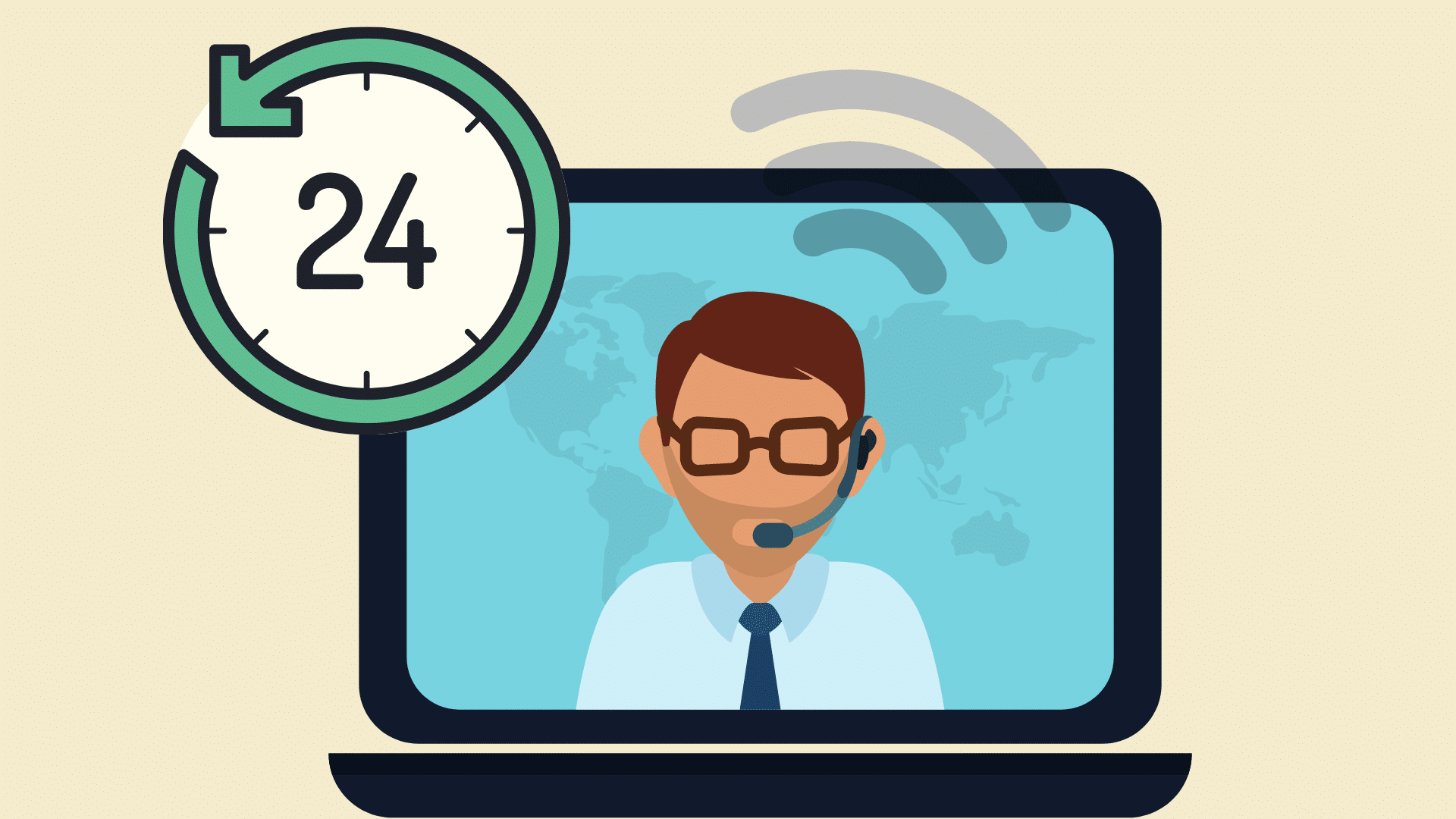 Reduce Costs & Stay Competitive – Virtual assistants save money by taking over tasks that would cost you a lot of time and therefore money. They are also much cheaper than having your own permanent employees. In addition, since the entire collaboration takes place online, you don't have to pay for extra office space.
Flexible Use of Staff & Talents – Virtual assistants can work by the hour, by the day, by the week, by the month, by the project and on short notice as needed – without a long-term commitment.
3 – What Makes a Good Virtual Assistant?
Since it is a lucrative job for many and there is a growing demand for virtual assistants worldwide, the number of VAs has been rising for years. But more VAs also means more black sheep.
These are the 5 major qualities you should look out for when hiring a VA:
Know-how and Experience
On one hand, a VA should have gained experience with clients who sell on Amazon. On the other hand, it would also be beneficial if they already have with your product category. 
In addition, an Amazon FBA VA should also have is a quick perception and thirst for knowledge.
If you have to explain the simplest things to your virtual assistant over and over again – well, you might as well do it yourself.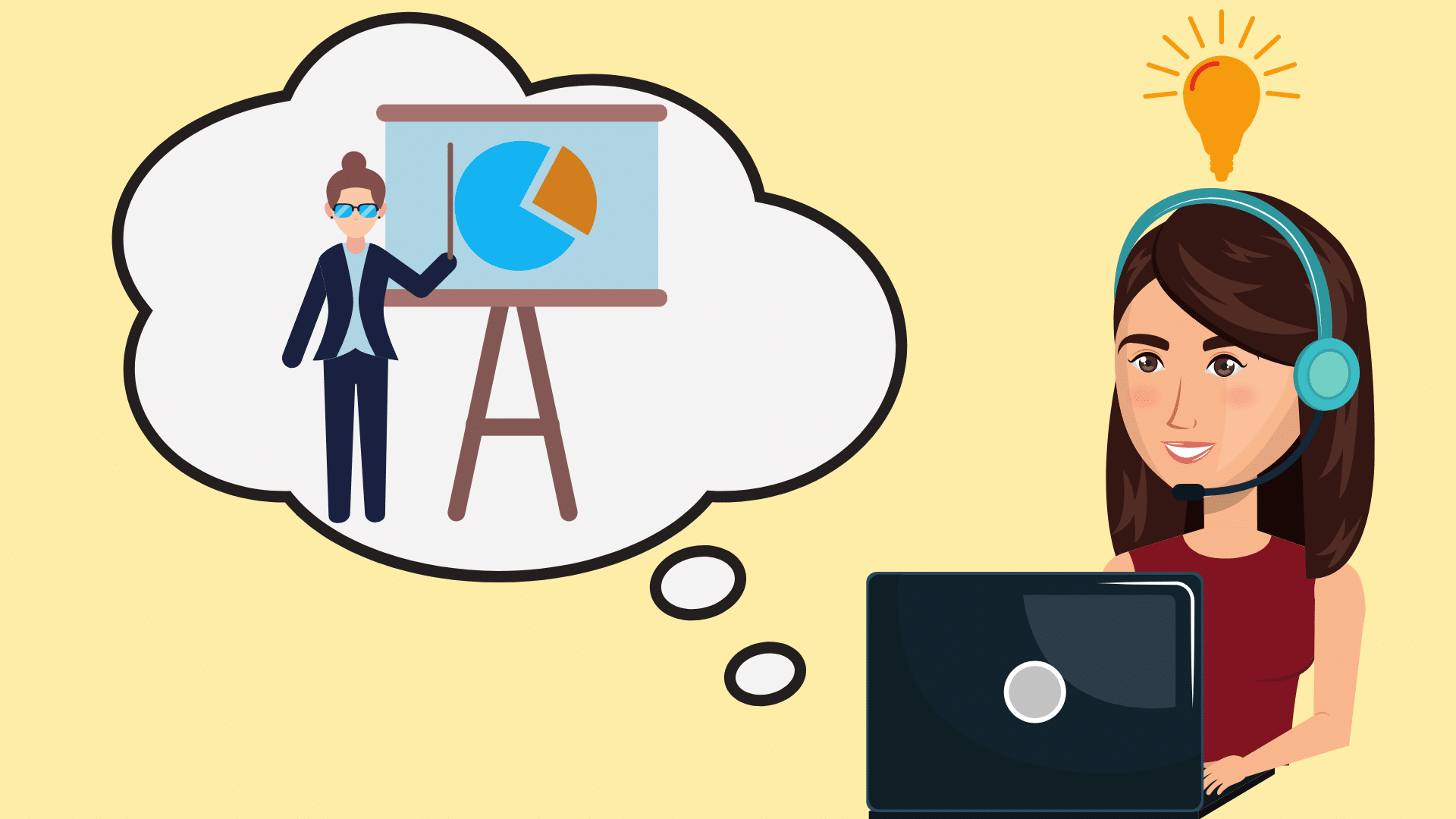 Honesty, Loyalty and Trust
Honesty is the basis of every good collaboration, especially with an Amazon virtual assistant service located on the other side of the world.
So a VA should always be honest, for instance about the hours they have worked, their skills or experience. A time tracking tool is a useful gadget to check how much they actually work. If they don't agree to using it, it's a red flag and a first sign that they don't care that much about honesty.
Being honest does not only mean being open about working hours, but admitting when you have not understood something or are overwhelmed by some tasks.
Communication Skills and Responsibility
Your virtual assistant needs to be able to communicate on their own when they have questions, when something is not going as it should and when they can't meet deadlines. They should also keep you constantly in the loop, for instance how far they are with their tasks, when there are any changes and so on.
The best way is to set up a reporting system and/or agree on weekly calls.
Another point that falls under "communication" is language skills. You and the virtual assistant should have a common language that you both speak well. In most cases, this will be English.
Professionality & Flexibility
A good virtual assistant for Amazon FBA must also be able to react quickly and professionally to changing tasks, deadlines and circumstances.
They need to be reliable and in control of their time management, meet deadlines and deliver what is agreed upon.
Part of their professionalism is also that they just implement your instructions without unnecessary discussions.
A professional VA also keeps all confidential information about your business to private and treats it with respect.
Proactivity & Accountability
A proactive VA is someone who not only mindlessly works through a list of tasks, but also proactively contributes their own input.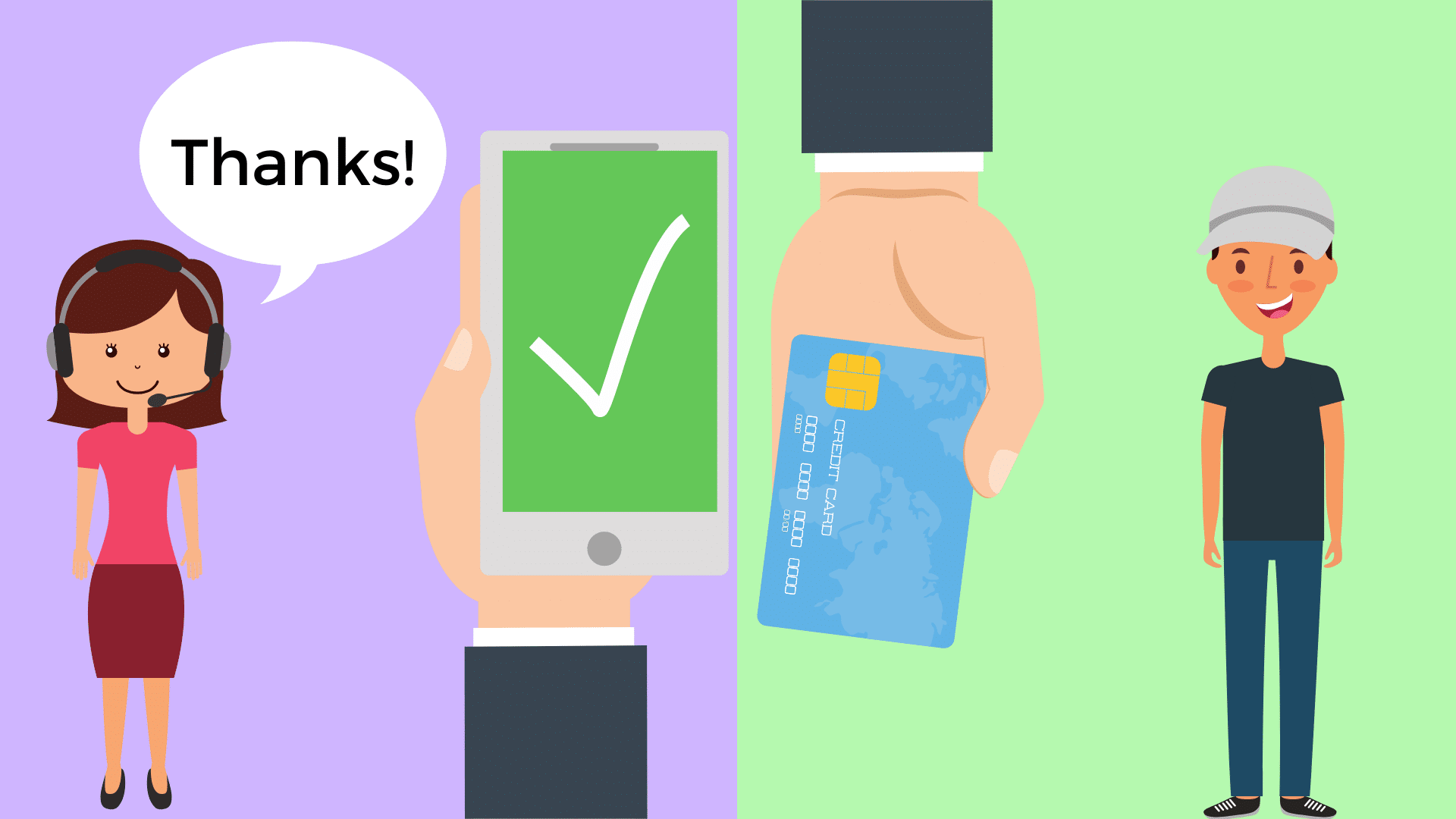 First of all: There is neither a uniform system on how virtual assistants are paid, nor a uniform amount of how much money they earn.
The salary for a virtual assistant depends on two things:
Location – A virtual assistant in the Philippines costs much less than a virtual assistant in the USA, which is mostly due to the cost of living in the respective location.
Education, Skills and Experience – Amazon virtual assistants with special skills are in high demand but not as widely available and will therefore be much more expensive than virtual assistants with skills that nearly everyone has.
Most virtual assistants can either be paid per hour or can be hired for a fixed period of time and paid at a fixed fee, for example if you want them to work on a specific project.
The hourly wage of a virtual assistant ranges from $1 to $120, sometimes even more. Especially if they are highly specialized and have a proven-track-record of client success, their rates can, and will go up. It also depends of the demand for their skill.
The best Amazon SEO Experts and Freelancers for example, who know their worth, can charge up to $200 per hour.
But a Filipino VA who provides full-time business social media support costs around $800 per month. Expressed on an hourly basis, you pay only pay about $5 per hour – which is a lot less than you would have to pay a full-time employee.
Just like in a normal salary negotiation, you can also negotiate the virtual assistant's fee. If they fit perfectly into your team, but cost $100 a month over budget, you might be able to get them to do your job for less money by negotiating. Virtual assistants also care about other aspects than just money, such as having a secure income or flexible working hours. So before you start negotiating the price, ask the candidate what is particularly important to them and use this as a negotiation leverage.
5 – What Does Working with a VA Look Like?
Working with a virtual assistant on your Amazon FBA business may seem difficult at first.
Since you usually can't be there in person to instruct and explain the steps, you now have to do it online. For the kick-off Skype, zoom or phone call with your VA, you should be well prepared. In order to avoid wasting their or your time, it is important that you have a clear structure for the conversation and your explanations.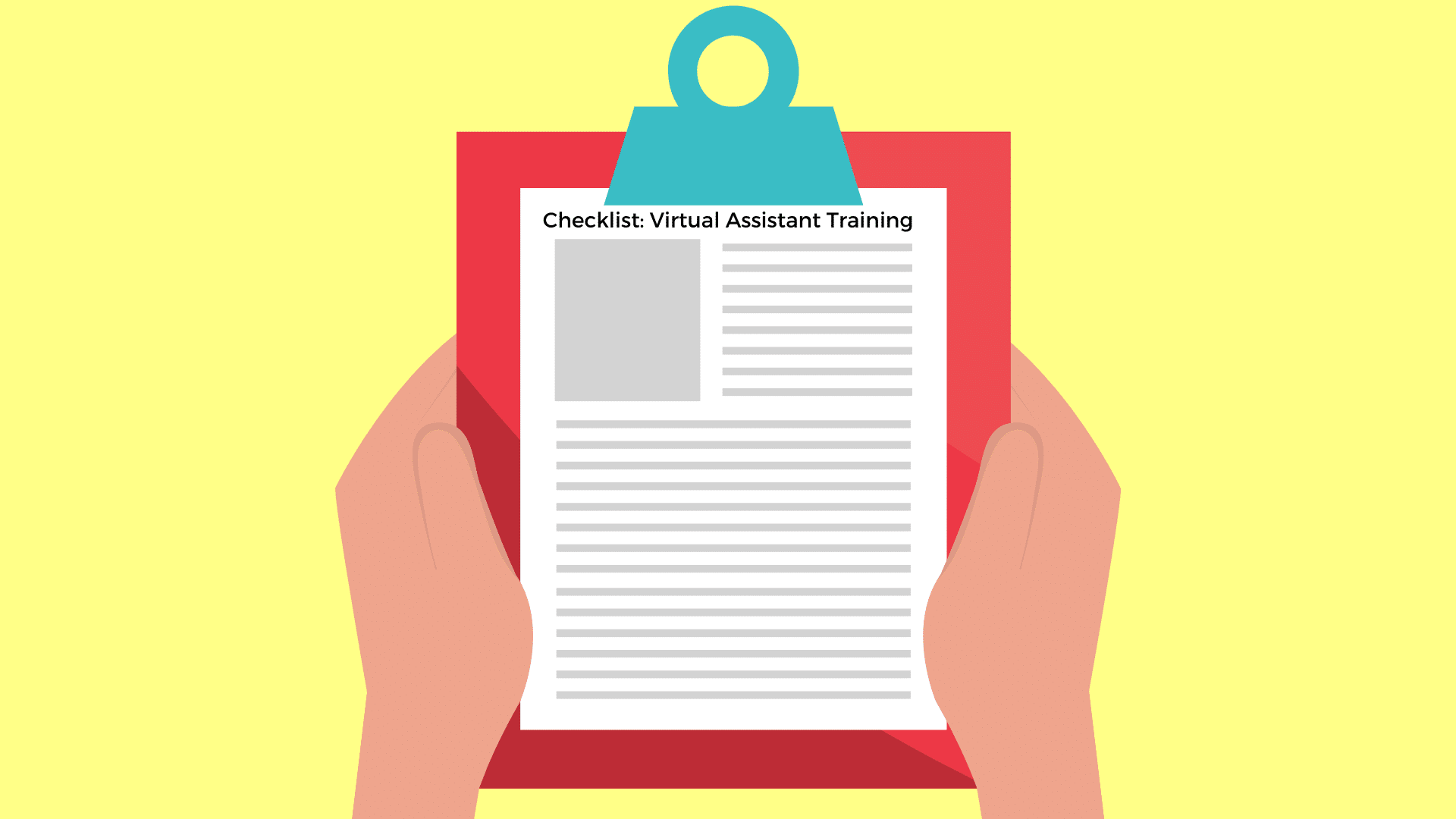 Write Instruction Sheets to Create Clear Guidelines
Instruction sheets and text templates explain step by step what your assistant needs to do.
Write down each step in as much detail as possible. Put yourself in the position of your assistant: He/she doesn't know your company, he/she doesn't know your processes.
For him or her, nothing is self-evident or self-explanatory. The more precise your requirements are, the more precise your instructions must be.
We recommend Google Drive for collaboration – it's free and very reliable. The VA can always use this doc to check if he is doing it correctly.
Here is an example:
You have a sports company called Ultra Galaxy Sports and sell sports equipment and gear on Amazon. To promote your product, a core trainer, you want to work with fitness influencers who have between 25.000 and 50.000 followers. The engagement rate should be around 5%.
In your document, you have to define exactly which influencers you want to reach.
The Instructions For Your VA Would Then Look Like This:
Step 1 – Open Instagram
Step 2 – Log in. Username: Ultra Galaxy Sports, Password: 12345678
Step 3 – Search for suitable influencers and enter their data into the Google Sheet. Suitable influencers: Health/Fitness influencers, between 25.000 & 50.000 followers, around 5% engagement rate. To check their engagement rate, go to this website: exampleinfluencerstats.com and type in their name.
Step 4 – Reach out to the influencers. If an email for business inquiries is specified, send an email. Go to gmail.com and log into my account. Email: kristina@ultragalaxysports Password: 123456789 If they have no email address, send them a direct message via instagram.
It's important to personalize the messages a bit that shows that we pay attention to their person and feed.
Use the following template:
(…) 
If the influencer is interested, note this in the Google sheet. I will then take care of the rest. If the influencer has not answered after 3 days, send a follow-up mail. Use the following template:
(…)
Go through your instruction sheet step by step with your Amazon VA, preferably in a video conference with screen share.
This gives you the opportunity to explain things and your assistant the opportunity to ask questions.
Monitoring Of The Worked Hours & Reporting
At the initial conversation, you can also decide how the work of your Amazon assistant is to be monitored and what kind of reporting you expect from them, and – of course – how often.
Monitoring – There are dozens of tools that can be used to check whether you VA is really doing their job. There is, for example, software that automatically takes and uploads screenshots of the assistant's screen at random times so that you can see what he is up to. Of course, if you want to use such a software you have to educate them and get their consent.
Reporting – You also need to give them instructions on whether and how to report back to you on their progress. For example, if you hire an Amazon virtual assistant as a freelancer to manage your Amazon PPC Campaigns, you can tell them to create a document every week, presenting the current numbers and their development over time, i.e. how your sales numbers are developing, your costs, your ACOS, your CPO and so on. You can also ask for weekly or bi-weekly phone calls to discuss progress and performance.
Treat Them With Respect to Increase Overall Satisfaction
Many people treat their virtual assistants badly because they consider themselves to be better than them. Yes, there are some black sheep out there, but the majority of virtual assistants work honestly and hard.
If you treat your VA well and with respect, they will do the same for you. Besides, having a good relationship only has advantages. Praise, recognition and constructive feedback motivate and thus lead to better work performance. 
6 – How to Find the Best Amazon Virtual Assistant for Your Business Step-By-Step
Alright, now you pretty much know everything there is to know about working with a virtual assistant on Amazon FBA related tasks.
Now let's talk about how you find a good one.
Think About Your Requirements
Only those who know what they are looking for can find what they need. 
So as a first step you have to find out which tasks exactly you need a virtual assistant for. Take a sheet of paper and a pen and write down the things that take up most of your time (and nerves).
Then, group those tasks into categories. If there are many areas that you would like to delegate to a virtual assistant, but you don't have the budget or first want to see if using a VA is the right outsourcing option for you, it is recommended that you prioritize the areas by urgency.
Write down exactly for how many hours per week and which tasks you will need the VA for. You should also write down all of your other requirements. Once you have written all of this down, you will be well prepared for finding the best Amazon virtual assistants you will ever hire.
Search – Where To Find Specialized Amazon VA's
Once you know what is important to you and what exactly you need, the search can begin.
Luckily, all you have to do is use the Sermondo matching form where you can simply write down your requirements and submit them.
This exclusive matching service connects you with the best virtual assistants from all over the world – all specialized in Amazon. Just fill out the matching form – 100% free of charge . Within no time you will receive your matching proposal.
Do A Personal Interview And Pick Your Favorite
Now that you have received your suggestions, the next step is to interview them. Here are some questions you should ask:
How long have you been working as a virtual assistant?
How did you gain your skills and expertise? What are the skills that make you stand out? Do you have any relevant certificates or diplomas?
Do you have experience with my products?
Do you agree to have regular feedback calls?
What are your working hours? Are there times you would like to have time off?
What tools do you use or have experience with? 
Do you consent to using a monitoring software?
Do you have other clients? Are there former clients who can tell me something about the way you work?
Is there an area where you would like to improve?
What is important to you about your employer?
How much do you charge per hour or month? Are there things you charge extra for? Do you agree with my payment model?
Are you ready to sign a contract and NDA?
Conclusion – Start Growing & Expanding Your Amazon FBA Business with VAs Now!
After reading our guide on how to find the best Amazon virtual assistant you should feel ready to hire a VA now.
It can really take your business to the next level, since you can finally get some weight off your shoulders and start focusing on the things you are passionate about and also that generate the most value (and eventually, money, of course).
Doing everything on your own can be very dangerous, not only because of the risk of burning out, but also because it will make you less competitive. Of course you can also hire full-time employees, but depending on where you live, this can be very costly and will increase your monthly expenses.
Get started now: Try our VA Matching Service 100% free of charge →