Amazon Germany is the second largest marketplace right after Amazon US with opportunities that no other European platform has to offer.
A big market with strong buying power that is quite easy to target, high demand and relatively low competition – just to name a few of the benefits you can expect.
If you are considering expanding to Germany, you've come to the right place! We've put together this guide for you, covering the most important topics you need to consider before taking the next step. Let's get started!
Amazon Germany Key Facts – Is it Worth It? 5 Pros of Selling on Amazon.de
Selling on Amazon Germany comes with a lot of opportunities. Amazon Germany is the world's second largest Marketplace right after Amazon US and by far the biggest marketplace in Europe. But there are more reasons why you should definitely consider selling on Amazon.de:
Germany Is a Big Market with Strong Buying Power – Germans are an excellent target audience with the perfect buying behavior out of a seller's perspective.They love spending a big chunk of their income on all kinds of consumer products. 
Germans Are Easy to Target – Unlike Japanese customers for example Germans are quite easy to target because they are used to the western style of marketing and communication – which is what most sellers (and especially those from the US) are already familiar with.
Demand Is High While Competition Is Relatively Low – which makes for a super attractive opportunity for Amazon sellers looking to multiply their revenue and income. 
Germans Love to Buy Online – In fact, 84% of Germans regularly use Amazon to buy goods. That's the reason why so many sellers start selling on Amazon Germany and stick to it because the potential is so high. 
German Buyers Are Willing to Pay Extra for Quality Products – The prices on Amazon.de are generally a bit higher than on other countries' marketplaces. This is one of the reasons why the marketplace is so strong in revenue – because Germans have the money and they are not afraid to spend it. 
But it's not all fun and games. Since Germany is the heart of Europe and highly developed, they have one of the strictest and most complicated bureaucracy in the world and also very high standards when it comes to compliance and product safety. If you don't know what you're doing, this can easily make you end up in big trouble! You will find out more on this later.
How Does Amazon Europe Work? One Account for All European Marketplaces
The European Amazon Seller account always comes with the other EU marketplaces like Italy, France, Spain and the Netherlands already connected, so expanding to further EU marketplaces can be done with a few clicks – theoretically.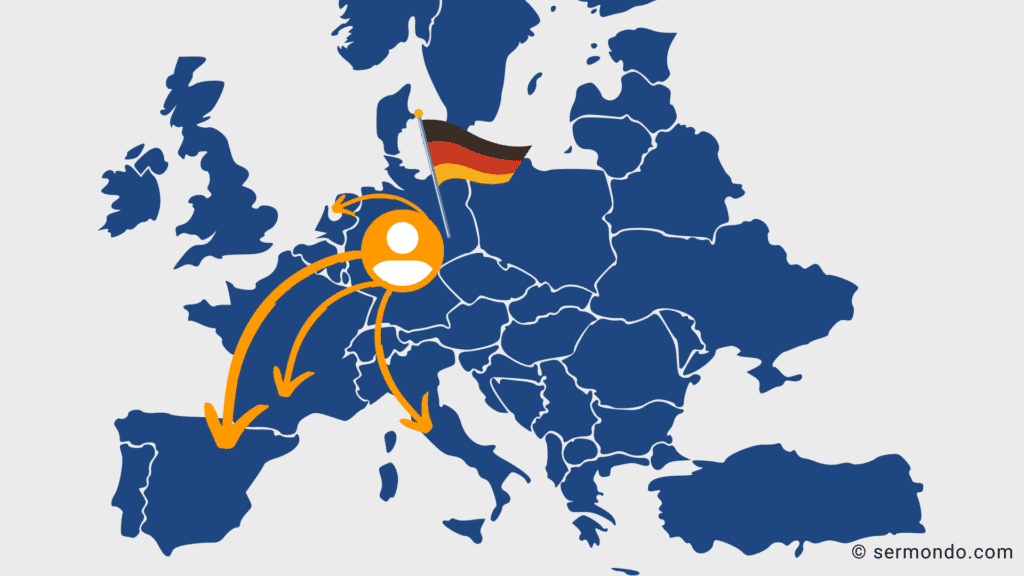 However, success on other European marketplaces won't just come automatically. The same rules apply for every expansion strategy: If you're in it to win it, you will have to put in a lot of work and dedication for every single marketplace.
But of course, it's good to know that the infrastructure for further EU expansion is already there and you can, and maybe should, take this step after getting traction in Germany. This is one more reason why you should start selling on Amazon Germany – it's an amazing starting point for the European market.
How to Know if Amazon Germany is Right for You – Don't Forget to Do Your Research!
German buyers generally are very used to buying products that are already known and sold in the United States.
People from Germany consume a lot of U.S. media and also buy many U.S. brands.
But of course, Germans are not Americans and this is why you will still need to put in the work and try to evaluate the potential of your products on the German market. 
You can do competitor research using tools like Helium10 to get an impression of the popularity and the estimated revenue of your products. Check out our blogpost on how to use research tools to find products to sell on Amazon! 
There are also other factors to take into consideration, for example the Amazon Terms Of Service (TOS). Many Sellers did have to pay a lot of money while learning this lesson the hard and painful way. There are products that can't be sold on the German marketplace, like 
all different kinds of weapons and self-defense products or 
cannabis/CBD products. 
Read the TOS carefully and make sure your products can be sold without restrictions. Once you evaluated the demand and made sure your product can be sold – green light! 
But wait…Unfortunately it's not that easy. The EU, and especially Germany is known for its ruthless bureaucracy and strict regulations, especially when it comes to product safety and end-consumer protection. This is why your products need to be compliant with several EU-guidelines regarding overall product-safety. Read on to find out more!
Product Compliance for the European Market – Overview of Some of the Requirements
The EU puts strict rules on all different types of products, like the EU Market Surveillance Regulation for example. 
Your products and listings must comply with all laws and regulations within the German marketplace.
Some of the important requirements that you should definitely know when selling on Amazon Germany are as follows:
REACH Regulation – It aims to improve the protection of human health and the environment through the better and earlier identification of the intrinsic properties of chemical substances. 
CE Marking – It is the manufacturer's declaration that the product meets EU standards for health, safety, and environmental protection. It's primarily relevant for electrical products.
LFGB and the Glass & Fork Label – This regulation affects all products that are in contact with food. 
To prove that your products are compliant, you need to provide a Certificate of Conformity. It's impossible to know all requirements. Therefore it is important and inevitable to work with a certified testing lab. They can check the product, analyze which tests are needed and execute the product testing right away. 
The testing itself can be done wherever your products are produced. For most private label sellers buying their products from China, it might be convenient to hire a quality inspection lab in China. 
How Much Do Lab Tests Cost?
It's hard to give you a general answer here. Most non-food private label product tests will cost around 200 – 2000 USD, depending on the complexity of the product and the tests you want. Some sellers let the product lab know that they should only test for the most important and only the high-risk parts to lower the price for the tests. The lab can also advise you on the labelling that is needed. 
For some products you might be obliged to put the CE-sign on the product and/or packaging, for other products the glas-fork label might be a requirement.
In any case, you will need to put your full address of your German representative on the label. The German representative is simply a full address based in Germany, or any other EU country.
Because of the complexity of German regulations it's definitely recommended to talk to an Amazon global expansion expert who is familiar with those topics before you start selling to Germany.
Forwarding Your Products to Germany
If you are already selling on another marketplace, you can't just fulfill orders using for example your US fulfillment center inventory – you will still have to ship to Europe.
But how does that work?
1. Choose the Right Freight Forwarder
If you buy your products from a manufacturer in China, you will have to find a freight forwarder first who is familiar with shipping to Europe. As there are a lot of hurdles along the way, an experienced company will definitely be able to take a lot of weight off your shoulders.
You can either
have your products shipped from China to your country first and then have them shipped to Germany or
have your Chinese supplier ship your products directly to Germany.
2. Deliver Your Products to the German Customers
Next, you will have to decide how you want to ship and fulfill your products to the German customer once they arrive in Germany.
From your own local inventory – If you decide to take care of your own fullfilment, you will be responsible for the whole customer experience from shipping to returns. This can be very hard to manage, especially when you are far away. 
Through Fulfillment By Amazon (FBA) – FBA is the better way to go. But even then, forwarding your products to Amazon's warehouse in Germany is not always easy: After all, the products not only have a long journey ahead of them, there are also a lot of legal hurdles to overcome.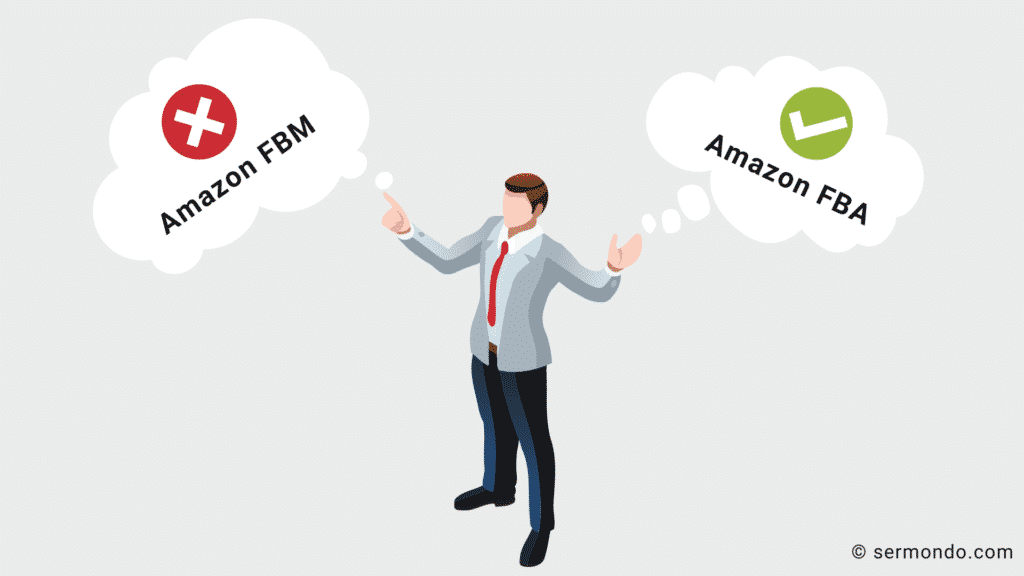 When choosing Amazon FBA, you have three different options:
European Fulfillment Network (EFN) – Here, your products will be stored in one of Amazon's fulfillment centers and distributed across Europe from here.
Multi-Country-Inventory (MCI) – With MCI, you don't have to send your whole stock to Germany. You can ship your FBA stock to multiple Amazon distribution centers within Europe.
Pan-European FBA – Lastly, you can use Pan-European FBA and send your products to one of Amazon's fulfillment centers and Amazon will distribute the products throughout the EU according to the expected demand.
All options have their pros & cons. Choose the right one for you depending on your goals.
Translations and Localization Is a Must
To be successful in Germany, your listing needs to be translated to German. And using Google translate won't be enough here! At some point, you will need the help from an agency that is specialized in translating Amazon listings. In case you don't know where to get the help you are looking for, we have put together a Guide on how to find the best Amazon Listing Translation Service!
Be aware it's not only about translating a listing from one language to another. It needs to resonate with German buyers too. And unlike American buyers, they are not a not big fans of showy marketing language. They prefer details and facts. Don't forget: With your Amazon listing you have the opportunity to really convince the customers!
Besides, it's also a matter of trust. Just put yourself in the buyer's perspective. Would you choose a seller with a listing that is full of mistakes over a perfect one? I don't think so.
So that is why good translations are super important!
Conclusion – How to Sell on Amazon.de
Compared to other Amazon Marketplaces, Germany is definitely not the easiest – but very promising.
Make sure to take topics like product compliance seriously. Do your research and check with an experienced expansion expert to ask for individual advice.
Sermondo's Expansion Consultants know exactly what to do to successfully enter the German marketplaces. Simply use the free matching service and Sermondo will find the right consultant for you based on your individual needs. Or you can also find the best Amazon Business Global Expansion & International Marketplace Experts here.
Quick. Easy. 100% Free of charge!