Are you an Amazon seller looking for the best third party inspection company but you still have some questions and don't know which one to work with?
We got you.
This guide covers:
What is a Third Party Inspection?
Third Party Inspection (short TPI) companies are companies that check and/or test the characteristics of your manufactured product prior to its shipment.
TPIs ensure that your products meet the required quality standards by you and international regulations.
We will cover the details later, but any inspection typically includes:
Verifying the quantity of products
Checking the conformity (color, style, label, packaging as well as shipping conformity)
Checking the functions
Inspecting and evaluating the workmanship
Assessing the overall product quality defined in the contract
Products that don't comply with the specifications are rejected or returned to improve before even leaving the factory.
Let's take an example to explain how this works in real life.
You have a product idea and have found a supplier in China.
You already told the supplier (or sourcing agent) what attributes your products should have in terms of material, size, colors etc.
The production starts.
After the production is done and your products are theoretically ready to be shipped, a quality inspector of the inspection company you hired will go to the factory with a list of your requirements.
They check if the products are compliant with what you've ordered and the regulations of your target market.
Differences between Quality Inspection, Quality Assurance and Quality Control
Three terms that are often used synonymously are Quality Inspection (QI), Quality Assurance (QA) and Quality Control (QC).
However, there are some important differences between the three.
Quality Inspections
Quality inspections are carried out after production, i.e. when the product is already finished. The production process is not taken into account in this form of quality assessment. Only the final result counts: the quality of the actually manufactured products.
Quality Control
Quality control, on the other hand, means that the products are not only tested for defects, but also that the cause of these defects is traced. These results are passed on to the management level as well as to the individual factory workers.
They can then learn from the process errors and thus reduce the error rate and improve quality.
Thus, quality inspections are a party of quality control, but quality control involves more activities than just the plain inspection of products.
Quality Assurance
The third thing that is often confused with the previous two is quality assurance.
With quality assurance, quality management measures are carried out BEFORE the start of production to prevent any production errors from occurring in the first place. A big part of quality assurance measure are usually performed while the product is still being developed. Typically, test runs are carried out before the actual start of production so that everything runs smoothly in the actual production.
Thus, quality assurance is a proactive process.
Let's summarize:
In a Quality Inspection, only the end products are inspected and it is checked whether they meet the requirements.
Quality Inspections have nothing to do with improving production processes.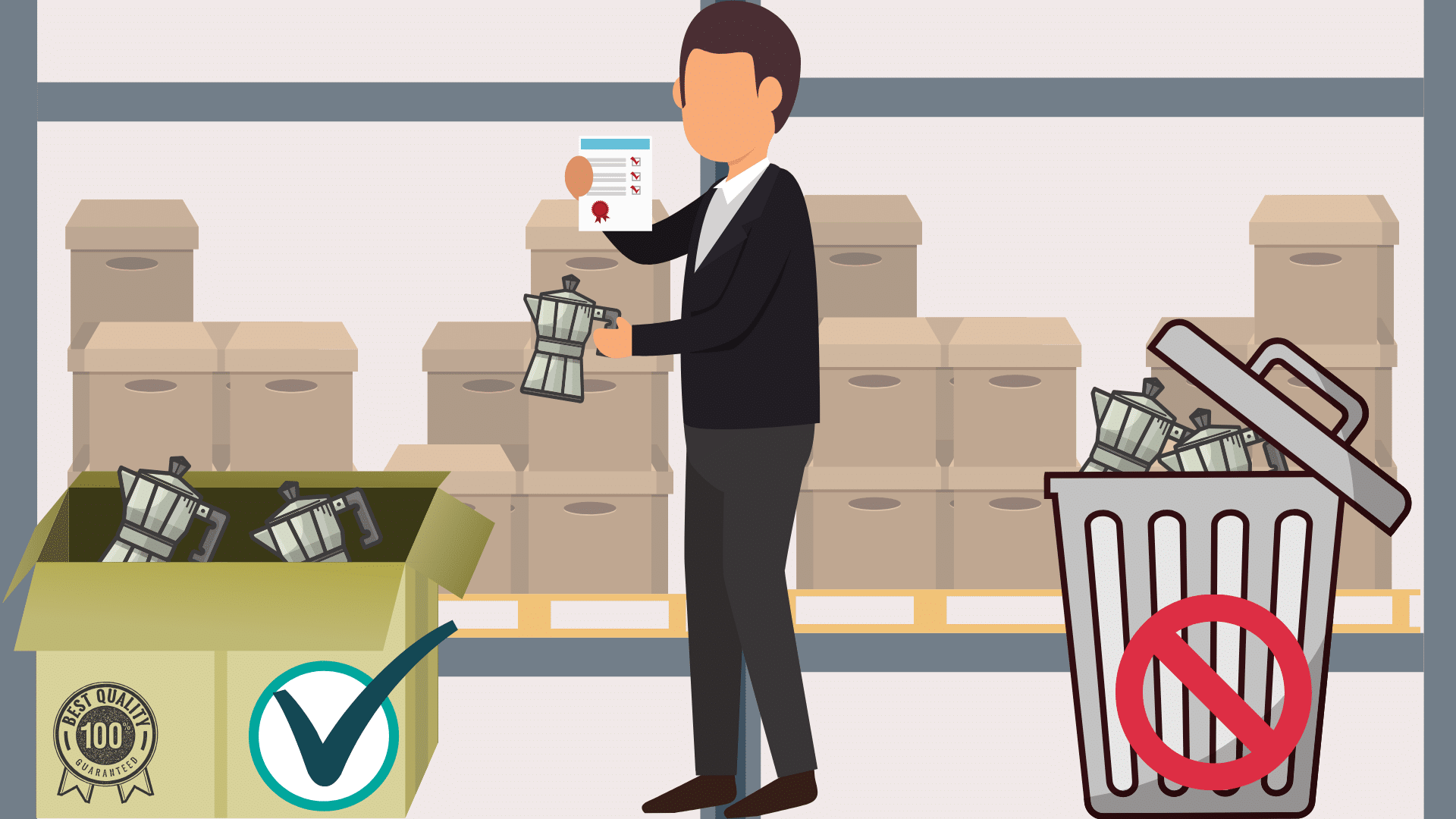 With Quality Control, the sources of detected errors are determined and eliminated.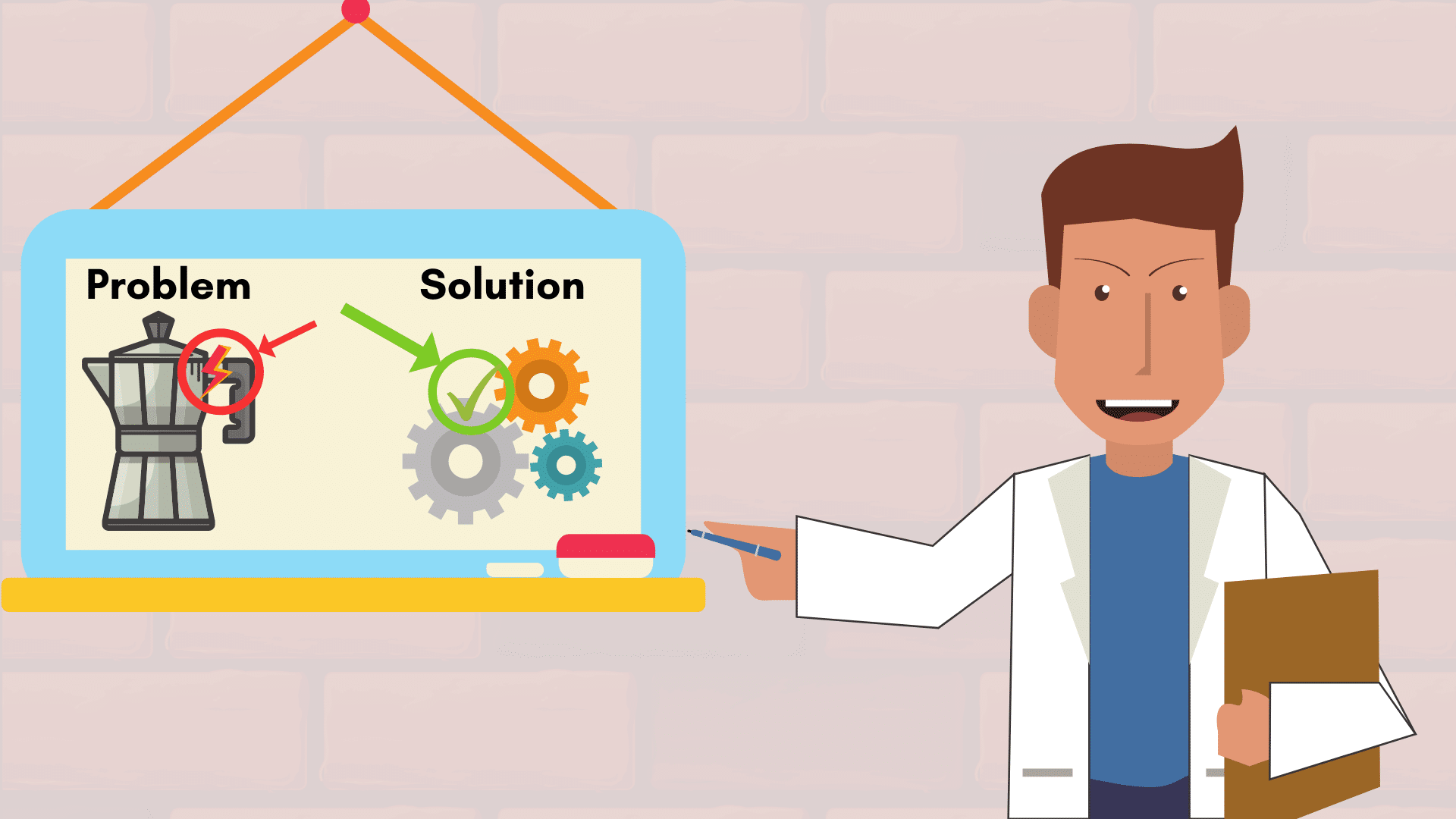 With Quality Assurance, a quality management system is implemented in advance in order to prevent errors from occurring.
During production, it is already checked whether all of the system elements are working as they should.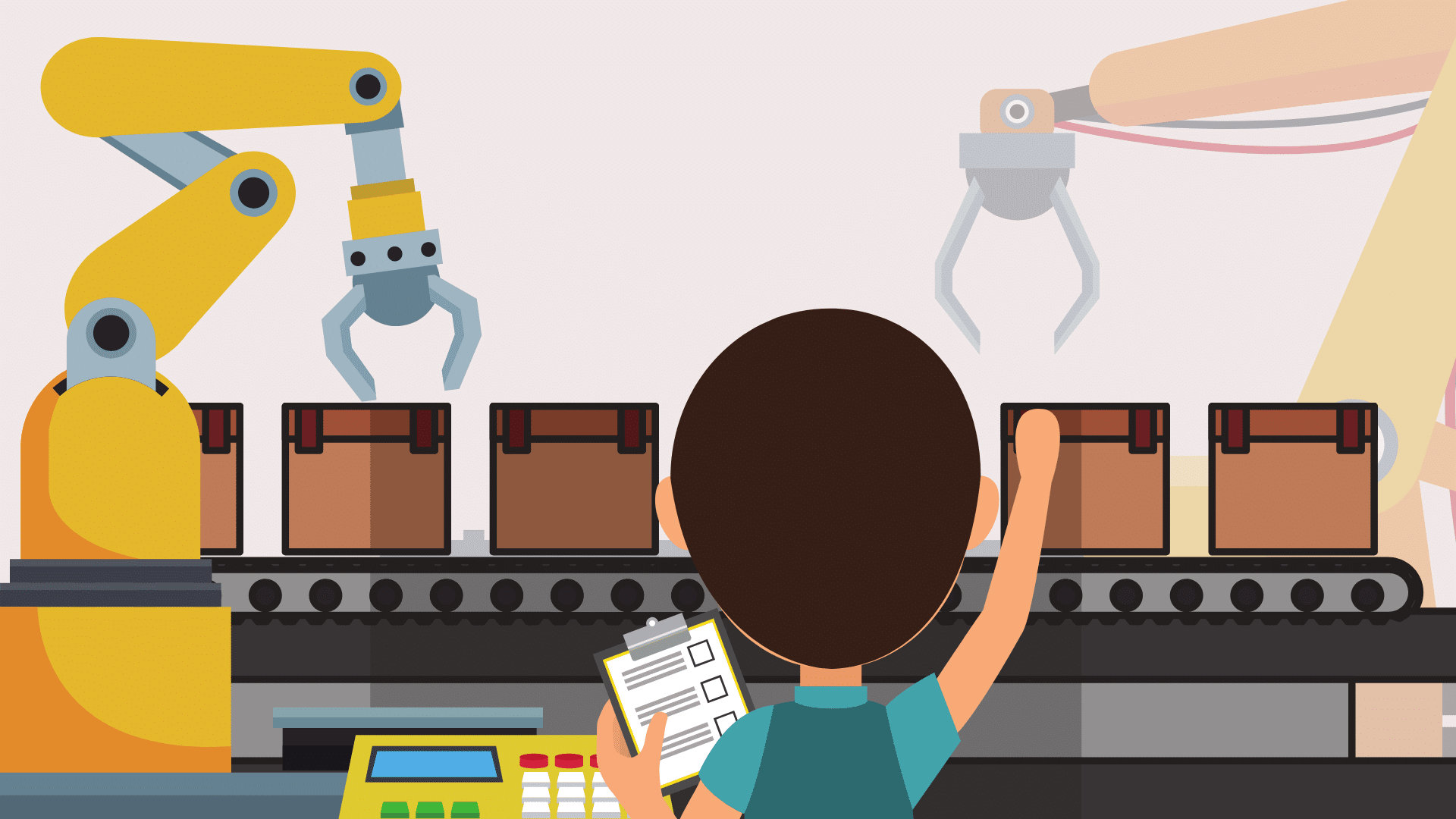 What does a 3rd Party Inspection do?
Alright, so now you're probably asking yourself what can you expect exactly from your quality inspection service.
That depends on the scope of services that the company offers.
Usually these services include:
Product inspection activities refer to all quality check activities that are directly related to the end-product.
They include:
Pre-Production Inspection / Quality Assurance
If you decide to hire a TPI for quality assurance, they will already be involved in your quality management activities before the production starts.
During Production Inspections (DUPRO)
If you decide to get a DUPRO, the inspection company will monitor the production process and inform you about the progress.
They check the quality of your product before the whole batch is completed.
This is the most common type of inspection.
The third party inspection inspects your products before they are shipped to your warehouse.
Supply chain audits are carried out to inspect the premises and work processes on site.
If you hire an inspection company to conduct social and ethical audits, they visit the supplier's factory to inspect the work standards.
That means that they verify that there is no child labour, regular working hours, wages paid properly etc.
Environmental audits are conducted to make sure that the supplier works in compliance with international and local environmental standards and laws.
This service is increasingly demanded because more and more customers are concerned with protecting the environment and expect the products they buy to be produced in a sustainable and environmentally friendly manner.
Structural & Safety Audits
During a safety/structural audit, the 3rd party inspection checks if the production premises are safe and compliant with international standards.
The audit includes for example checking the structural system of the building and if fire safety measures are in place.
When you contract your third party inspection agency for product lab testing, they will – as the name implies – take your product and test it in a lab.
In the lab, chemical ingredients, electrical functions, the flammability of the product and mechanical aspects can be tested.
Safety Standards Compliance Testing
Many quality inspection companies also offer comprehensive lab testing according to international and local standards.
This means that you do not have to specify exactly what needs to be tested, but the company already knows what has to be tested for and how in order for the product to be compliant with the law.
In addition to all the services that every third party inspection carries out, there are also Amazon FBA inspection companies that offer services specifically for – you guessed it – Amazon FBA sellers.
This primarily involves checking the packaging and labels, i.e. barcodes, product packaging, shipment packaging and the shipment labels.
Amazon has special requirements in this regard and if these are not met 100%, you may face extra fees or the shipment may be rejected at the Amazon Warehouse.
This causes delays and, of course, extra costs.
Having a company to check compliance with Amazon's requirements can thus, save you a lot of money.
Find The Best Quality Inspection Services for your Amazon FBA Business
100% free of charge - Fee is charged to Service Providers only
Why do you need a Third Party Inspection Agency?
By investing in a professional third party inspection company you can actually save money.
Or, at least, you protect yourself from losing money.
Especially when your supplier is located in another country.
Let's assume that you want to sell coffee machines in the UK under your own brand.
You compare suppliers and eventually decide to source your machines from China because it's more cost-effective.
You prepare a list with both your own requirements and quality standards of the EU and UK and give it to the supplier.
They say they will comply with all your requirements and get right on it, production time will be around 6 weeks.
After 6 weeks, they notify you that they will need two more weeks to finish your product.
This is messing with your entire schedule because you expected the products to arrive in time for Black Friday, Cyber Monday, Christmas or else.
However, two weeks go by and your products are shipped to your fulfillment center in Birmingham, UK.
You pay the rest of the agreed amount to your supplier and create your listings.
You start selling your coffee machines and expect a good level of sales.
Then the shock: customer after customer returns his product and gives you bad reviews at Amazon.
"The colour peels off as soon as the coffee machine is removed from the package. Garbage!"
"The filter performance is totally poor. One star."
"If I could, I would give zero stars. The coffee machine is much smaller than indicated. DO NOT BUY!"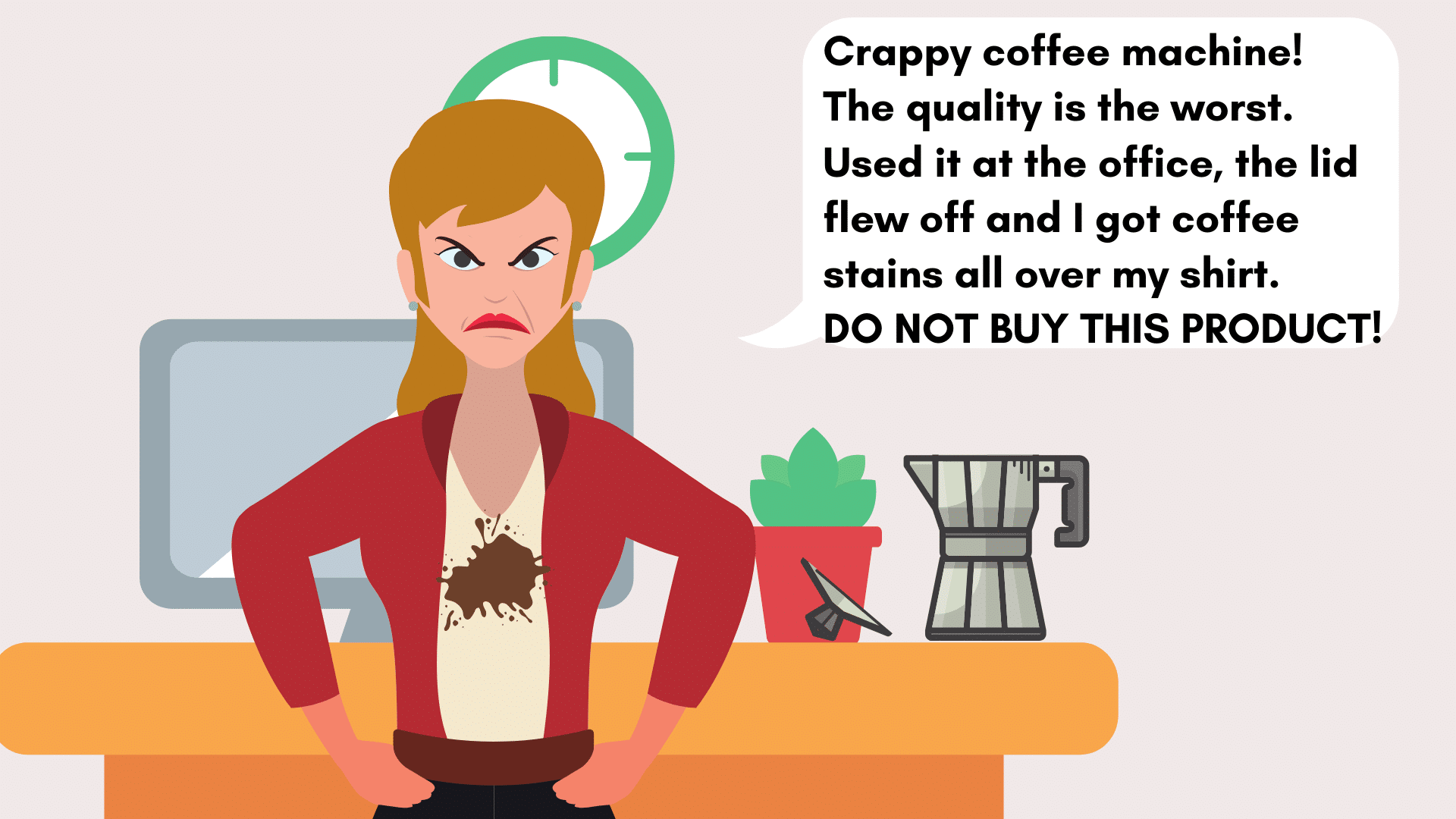 The sample you got from the manufacturer was perfect.
So what happened?
The producer probably wanted to increase its margin by cutting costs.
He used cheap paint, bought smaller, less expensive components and built in low quality filters.
So now you have 15,000 dollars worth of unsaleable coffee machines stored in your warehouse in the UK.
You paid an additional two thousand dollars for shipping from China.
Your manufacturer doesn't respond to you anymore, sending the products back is not an option either.
The only option you are left with is to have the products destroyed.
This is also very expensive.
In short: you are screwed.
I admit that I have illustrated the absolute worst case here.
But it happens all the time.
Really – it's happening every day, probably even right now.
If you had hired a third party inspection, they would have told you that production is delayed (if you chose DUPRO) and secondly, they could have prevented your products from being shipped in this poor quality.
This would have saved you a lot of money, as you would not have paid the remaining amount to your supplier and wouldn't have had shipping or storage costs.
Hiring a third party inspection for single projects is far less expensive than having an own in-house quality management team.
And even if you have one, you'd have to pay for their travel expenses each time you need to get a product inspected.
As opposed to first or second party inspections, third-party inspection is usually your best option to check the quality of your goods.
Some suppliers offer in-house quality inspection services, but that's practically as good as no inspection, because why would the supplier tell you that he did a bad job with your product?
A better (but not the best) option would be to visit the factory and check on your products yourself.
But even though you might be THE expert for your product, you probably don't know much about efficient product testing and inspection procedures, especially when it comes to lab testing.
Another important aspect that many sellers do not consider is that the sale of inferior goods can (and probably will) result in the banning of your seller account.
Amazon defines in their guidelines that they may suspend you if you exceed an order defect rate >1%.
So even if you sell 10 other products that have an average rating of 5 stars, one bad product can jeopardize your whole account.
Thus, you won't only miss out on sales for the low-quality product, but also lose tons of money by not being able to sell your other products in case your Amazon seller account gets suspended.
At least for a while until your account is reinstated.
Ensure FBA Packaging Conformity
As mentioned above, many quality inspection agencies now offer services specifically for Amazon FBA sellers, which mainly means that the packaging and labelling is checked.
Amazon FBA inspection companies ensure compliance with Amazon guidelines and thus hassle-free acceptance and storage of your products at the warehouse.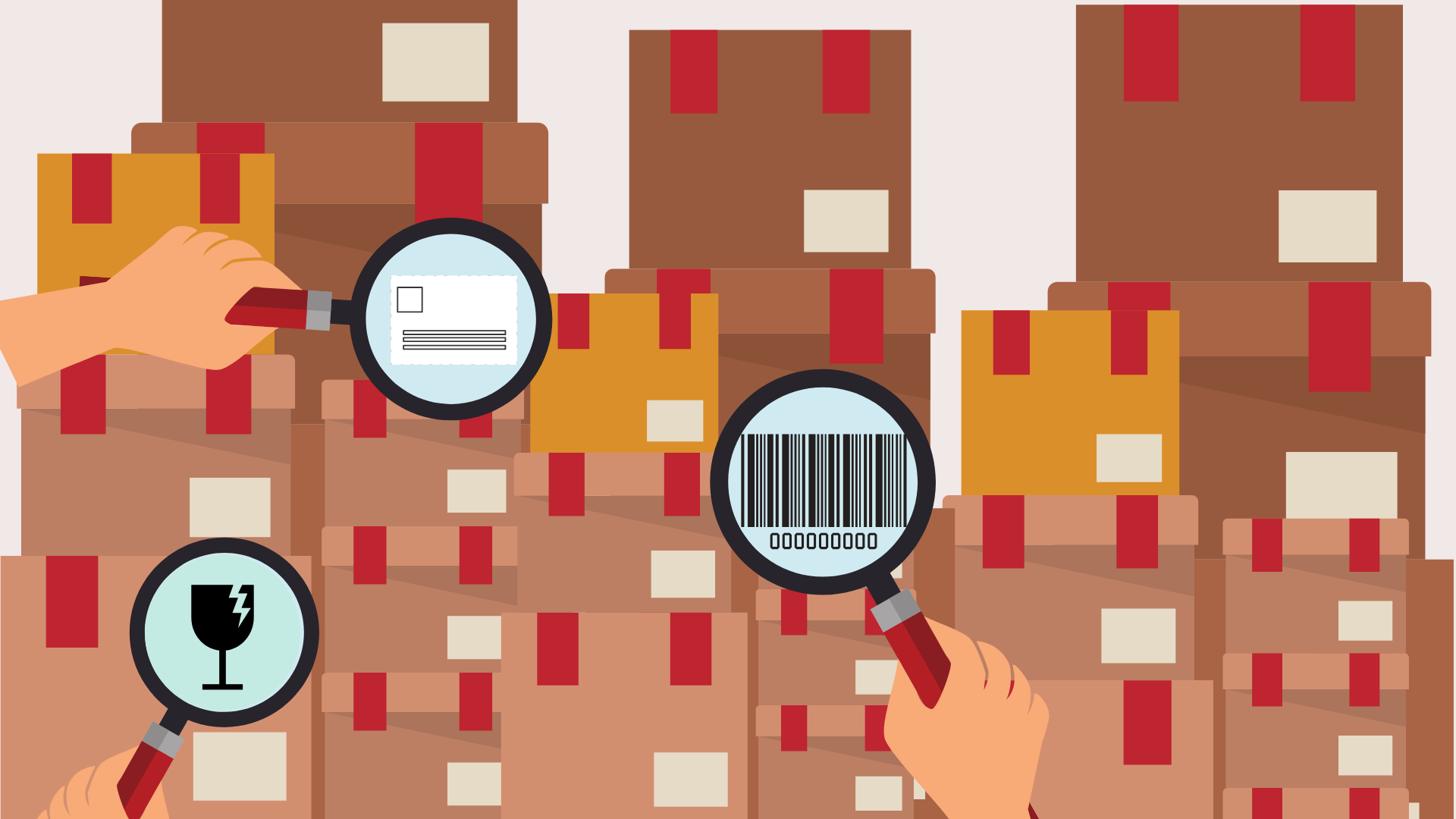 Increase Customer Satisfaction
Amazon claims to be the most customer-centric company in the world.
Accordingly, you should also follow this principle.
In other words: make your customers happy, otherwise Amazon will make you very unhappy.
After all, a high return rate not only damages your brand and customer loyalty, but also your account rating.
So if your supplier promises high-quality workmanship and the product looks cheap in the end, your product will probably be returned a lot because your customers wanted something different.
So even if the reason for the return is not a defect, but simply that the customers do not like it, you will be punished with a lower account score.
Yet another reason to have your products inspected by an independent third party inspection before they are shipped.
Not only your Amazon sales channel, but your entire business can be hurt or even ruined by defective products.
After all, it's not only Amazon that has something against you selling inferior goods to end customers, but also legal authorities.
So obviously, you have to comply with the regulations of the respective countries and unions.
It is strongly regulated which requirements products have to comply with.
For example: in the case of electronic products, these regulations include wattage, frequency height and the like, in the case of beauty products, ingredients, hygienic filling and packaging etc.
Every product category has its own requirements.
If you import products that don't comply with the standards and thus, violate the law, you have to destroy your products entirely and usually pay extremely high fines.
In some countries, you may even have your business license revoked.
To sum it up: a third party inspection is independent and impartial and can save you a lot of money and help you keep your business.
Find The Best Quality Inspection Services for your Amazon FBA Business
100% free of charge - Fee is charged to Service Providers only
What makes a good Third Party Inspection Company?
It's not absolutely mandatory, but most reputable inspection companies are certified, for example according to ISO 9001:2015 standards.
ISO 9001:2015 is a norm that defines the international standard for quality management systems.
In most countries, there are also local public institutions that give out official licenses for quality inspection companies.
In China, for example, the General Admission of Quality Supervision, Inspection & Quarantine (AQSIQ) carefully vets and selects the companies that are eligible for the AQSIQ license.
Obviously, another important quality factor is that TPI is experienced with your product type.
You need quality inspectors on site that are familiar with it, so they can quickly and efficiently detect possible defects or flaws.
In most good quality inspection companies there are different departments for different kinds of goods – one for consumer electronics, one for food, one for textile products and so on.
Familiar with Amazon FBA Requirements
For an Amazon seller like you are, it's very important that the inspection company knows the requirements implied by Amazon to make sure your goods get accepted by Amazon.
One of the most important characteristics of any inspection company is integrity.
This means that the inspectors are 100% impartial and – above all – non-bribable.
In the event of a bribe attempt by your manufacturer, your quality inspection should inform you immediately.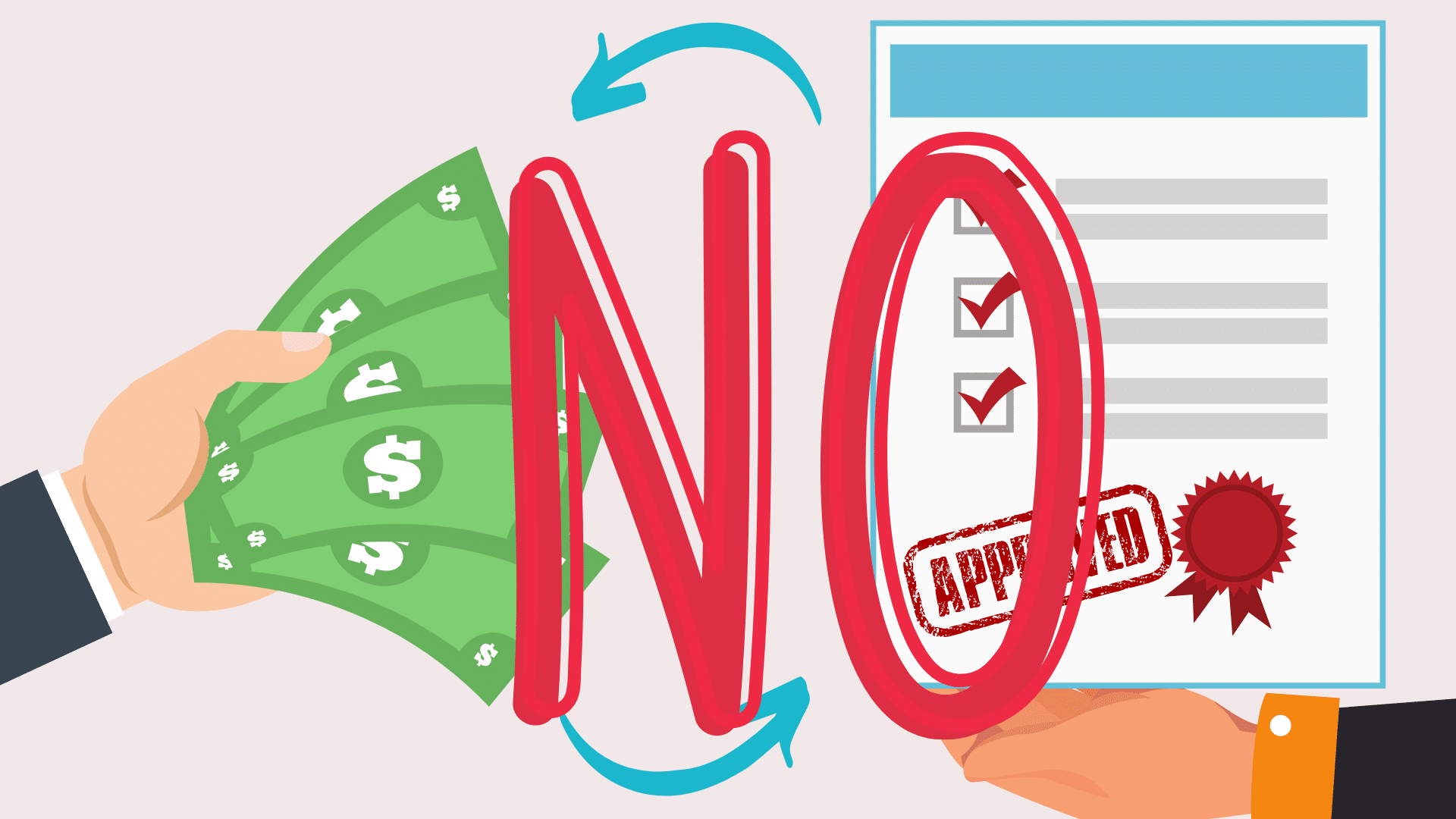 The ability to communicate also has a significant influence on the quality of a third party inspection.
A good quality inspector speaks and writes perfect English.
This is necessary because quality reporting is based on precise technical terms and expressions.
The findings must, of course, be written down and communicated 100% accurately.
In addition, your quality inspection company should be easy to reach and answer your questions quickly and reliably.
After all, they are there to build a "bridge" between you and the supplier.
Even the smallest flaw can cause your product not to meet your expectations and requirements.
That's why an eye for detail is also important.
As mentioned above, this requires a high level of product expertise.
How does the Quality Inspection Process look like?
Let's now walk step by step through the process of working with a quality inspection company and what the whole inspection procedure looks like:
Define your product requirements
The first step is not directly related to quality inspection, but makes it easier in the end and reduces the risk of getting a wrong/faulty product.
It's about precisely recording and writing down your product requirements so that the manufacturer knows exactly how the product must be at the end.
The more precise the better.
You can already hire a company that offers quality assurance services in this phase.
As explained above, quality assurance activities already make sense during the development phase.
Potential product problems can be identified at this stage and the design can be changed if necessary so that no errors will occur during production.
You then give your list of requirements to your manufacturer.
Later you can use the same list to send it to the quality inspection company, which then checks whether the specifications have been adhered to.
Have your products inspected
Depending on your budget, engage a third party inspection for DUPRO inspections and/or inspections of the final product.
As mentioned above, during the production inspections have the enormous advantage that any defects or deficiencies can be detected and corrected during production.
Before the final inspection is carried out, you determine the tolerable defect rate per batch.
You can either decide the percentage by relying on the industry standard that is used to determine how many products need to be inspected in a sample of products.
This standard is called AQL, which is short for Acceptable Quality Limits.
Keep in mind that the third-party inspection will likely use their own limits unless you tell them otherwise.
Address concerns and issues with your supplier
Let's hope it doesn't happen.
But if defects or order deviations are actually found in your products, discuss the consequences and next steps directly with your supplier.
It's normal that not 100% of the manufactured goods turn out perfectly.
However, the number of defective products should not exceed the threshold you and the supplier agreed on.
It's useful to have a good relationship and a purchase agreement to be able to enforce your rights.
Get the re-worked batch inspected again
In the last step, another inspection is carried out.
It is checked whether the manufacturer has adhered to the specifications for the revision of the products and whether everything now meets your quality criteria.
Checklist: How to choose the best Third Party Inspection service for your needs
Determine your budget & scope of inspection
Before you start looking for a suitable quality inspection, you should take a look at your financials and consider how much budget you have planned and available for inspections.
Your budget determines the scope of the inspection.
We recommend that you have inspections carried out both during and after production.
However, if you don't have that much budget, then go for a final inspection, when all products have been manufactured.
One inspection is better than no inspection at all.
Think about which additional services you might want to have.
This way you can already filter for companies that do offer these services during your research.
Now you can go "hunting" for the right inspection company.
On Sermondo, you can find FBA inspection companies in various countries and can directly see where they are located on a big world map.
You can also read independent reviews of other Amazon sellers that have experience with the company.
If you don't have the time or motivation to look companies up yourself, you can also use our matching form.
Simply fill in your requirements and we will find the right inspection company for you.
All of the TPIs listed on Sermondo are quality inspections specialized in Amazon FBA requirements.
Choose three companies that will be shortlisted.
Then, write down any questions you would like to have answered in advance.
A personal video call is always a good way to ask these questions and get an impression of the company, the language skills and their team.
In the third step, you contact the companies that have been shortlisted and ask for offers.
These offers should define exactly what is included and how the price is calculated.
How quickly they react to your enquiry is already a first important indicator of how reliable they are in terms of communication.
Get a service contract that both you and TPI sign.
The contract should include all conditions so that you have a legally binding document in case of non-fulfilment.
Find The Best Quality Inspection Services for your Amazon FBA Business
100% free of charge - Fee is charged to Service Providers only
We hope that this information has shed light on the complicated world of quality inspection.
With our checklist and tips you are now ready to find the best Amazon FBA Third Party Inspection company!
But first we want to know from you:
What experience have you had with Third Party Inspections?
Do you think it's worth having your products checked before they are sent to Amazon?
Let us know and leave a comment below this post!