The new EU Regulation on Market Surveillance and Compliance of Products (EU Market Surveillance Regulation) affects sellers from all over the world who expect their products to be sold on the EU market, either directly by them or from third-party distributors. 
So if you are selling on one of the Amazon EU marketplaces, listen up!
In this post we will give you an overview of what's new to help you understand the regulatory framework. You will learn who else will be affected by the new EU Market Surveillance Regulation and how.
After reading this blogpost, you will know how to avoid getting in trouble with the market surveillance authorities so you won't have to risk getting fined as an Amazon Seller on EU marketplaces.
Let's go!
Background: What is the objective of the EU Market Surveillance Regulation?
While online trade is booming, more and more retailers are flooding the European market from all over the world. There is one big problem with this development: some sellers are not paying attention to the legal regulations regarding product safety at all, which puts the products' users at risk.
The objective of the new regulation is to ensure that all products being sold in the EU are compliant with the EU legislation and that non-compliant products are kept from being placed on the EU market to provide a high level of protection of public interests, such as health and safety.
To achieve this objective it needs to be ensured that the new rules can be enforced. Therefore the market surveillance's power will be strengthened and compliance controls intensified.
What Will Change for Amazon Sellers After the EU Regulation Comes into Force?
The most important changes brought about by the new regulation are as follows:
1. More obligations for EU Amazon Sellers 
In the future, products offered for sale online will be presumed to be made available on the EU market if the offer is targeted at end users in the EU. An offer for sale should be considered to be targeted at end users in the EU if the relevant economic operator directs its activities to a Member state by any means.
But what does "targeted at end users in the EU" mean? The mere accessibility of a website in EU countries in which the end user lives is not enough. Relevant factors are
the geographical areas to which dispatch is possible
the languages available, used for the offer or for ordering
means of payment
It's quite likely that a seller, who sells on any Amazon EU marketplace, will be considered as the person who makes products available on the EU market – which leads to a bunch of obligations.
Furthermore, market surveillance authorities now have an effective tool to eliminate online offers of non-compliant products from the marketplace.
2. Fulfillment Providers and Marketplaces like Amazon Can Also Be Held Responsible
Currently, the legal requirements regarding product safety primarily affect manufacturers, importers and distributors. These persons can be held responsible for any damage caused by their products.
However, the new regulation adds other responsible parties. 
In the future, even more economic operators can be held responsible:
Fulfilment Service Providers – This includes anyone who offers at least two of the following services in the course of commercial activity: warehousing, packaging, addressing and dispatching (without being the products' owner).
Other Economic Operators like Amazon – That being said, the new EU Market Surveillance Regulation is also important for anyone who is subject to obligations in relation to the manufacture of products, making them available on the market or putting them into service, including marketplaces like Amazon itself.
That means in the future, even Amazon will have to make sure that every product is compliant with EU regulations. Therefore, Amazon is obliged to report violations and to remove non-compliant products from the marketplace.
So be prepared that it's quite likely that Amazon might block your listings when they assume that your products are not compliant – just because Amazon doesn't want to risk to be held responsible.
3. More Power for Market Surveillance Authorities
In addition, Amazon sellers need to be aware that the new EU Market Surveillance Regulation will give market surveillance authorities more power. As a consequence, it will be a lot easier for the market surveillance authorities to have non-compliant offers removed.
Powers of market surveillance authorities will therefore include the following:
they can ask you to provide relevant documents (e.g. declaration of conformity) in order to find out if your products are safe
they are allowed to get product samples (even under a cover identity) to inspect and reverse-engineer them in order to analyze them
in the worst case they are even able to require a withdraw or recall a product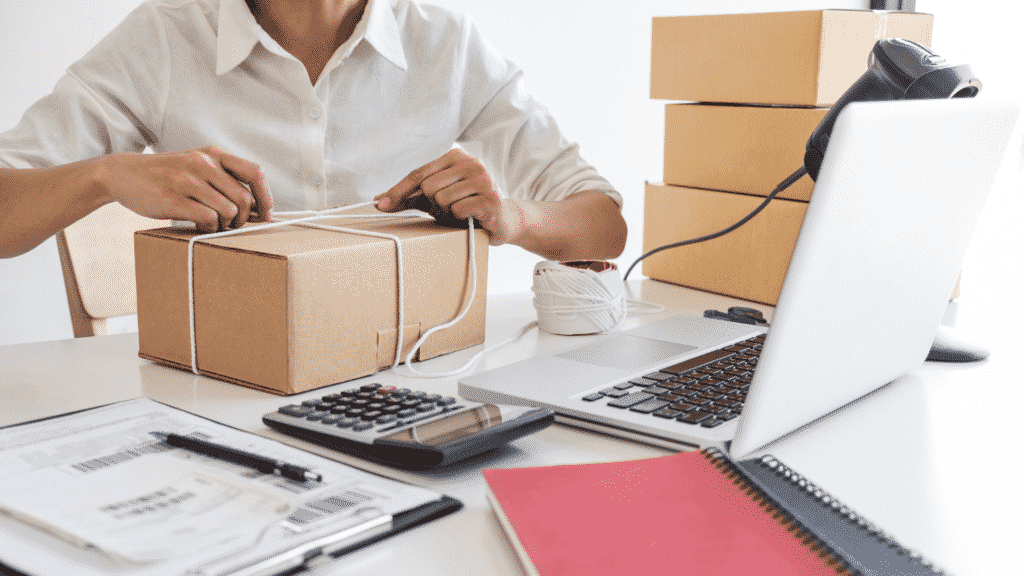 Expected Consequences For Selling on Amazon Due to the New Regulation
It is to be expected that from July 2021 on, the strengthened power of the market surveillance authorities will lead to an increase in controls of the market, also on Amazon.
The fact that Amazon itself can be held responsible under certain circumstances might even lead to Amazon suspending seller accounts in case of doubt of compliance with the legal requirements – faster than ever before.
In the long term, the improved and consistent market monitoring will lead to better compliance with the legal requirements and the disappearance of non-compliant offers from the market.
Hopefully, this will contribute significantly to more fairness on the market.
In order to continue to sell on Amazon without any complications, it is going to be even more important for Amazon sellers to know and comply with the legal requirements for selling on Amazon Europe.
Conclusion on the new EU Market Surveillance Regulation
Those Amazon sellers who are already working hard on meeting all the legal requirements in Europe will be good to go. For them, the new regulation is actually a very welcomed change as it reduces the competitive disadvantages of sellers sticking to the rules in comparison to the ones who have been completely ignoring the requirements so far.
All other sellers can only be advised to start digging deeper into the topic now, assess their obligations and take the necessary steps in order to ensure that the new requirements are properly met and liability risks and fines avoided.
Take action now to gain an advantage over your non-compliant competitors!