Amazon UK is one of the most popular choices for US sellers who want to expand their Amazon business.
With Amazon UK being the second biggest marketplace in Europe after Amazon.de and the fact that the marketplace language is English, it's just an amazing opportunity for sellers from all over the world – especially from other English speaking countries – that can't be ignored. 
Amazon has standardized its marketplaces worldwide to make the process of selling internationally as easy as possible – no matter where you are. However, there are huge differences in regulations and culture that need to be considered when entering the UK market.
What are the main differences? And is it still worth it after Brexit? This guide is for everyone who is already successfully selling on Amazon.com and wants to take their business to the next level by selling to the UK. Learn everything you need to know to get started in this ultimate guide on Amazon FBA UK. Let's go!
Benefits of Selling on Amazon UK – Is it Worth it or Better to Stay in Your Comfort Zone?
Have you thought about selling to the UK but were not sure if you should do it because you formed the impression it was too complex? Here a few benefits why you should definitely consider it – despite the work that comes with it:
Amazon UK Is One of the Largest Markets – Amazon UK is the second largest marketplace in Europe right after Germany.
The Marketplace Language in the UK Is English – So providing listings in the local marketplace language is no problem at all.  While you will have to consider the differences in British English versus American English, you will be able to make your own listings without having to hire a listing translation agency. That saves you a lot of money compared to selling to non English speaking marketplaces. And you can boost your business without doing a ton of extra work. 
High Sales Potential – While its revenue numbers are lower than the ones from Amazon US, Amazon UK only has one-fourth of the sellers. That means high sales potential with fairly low competition!
People from the UK Love Amazon – 51.4% of UK shoppers buy from Amazon at least once a month and 86% of UK shoppers are registered users. These opportunities can't just be ignored.
How to Start Selling on Amazon UK
Now that we've covered the benefits of selling on Amazon UK, the big question is: how do you get started?
1. Set up a UK Bank Account (Optional)
You don't necessarily need to set up a UK bank account. You can simply use your US business bank account and use Amazon Currency Converter to convert British pounds to USD. 
However, it definitely makes sense to get a local bank account to avoid the currency exchange rates. Besides, you don't want to risk issues with changing the bank account information in your seller account, so if you are planning on setting up a UK bank account, do it right away.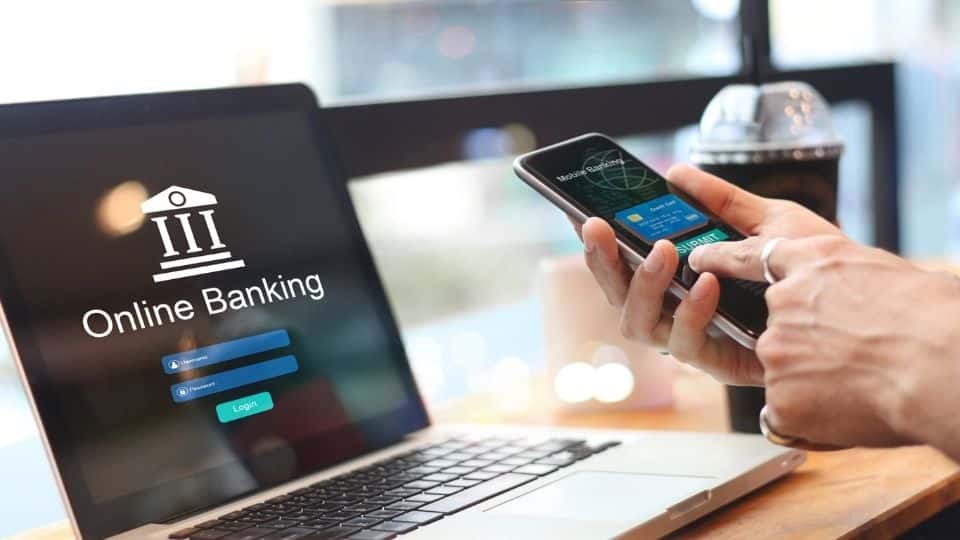 2. Register an European Account 
Next you will need to set up your seller account. You can't use your current US account to sell in Europe. You will need to register a European account. 
The good thing about the European account is that it is a Unified account, which means you can use it to manage all marketplaces in Europe. So you will already be best prepared to tackle other markets like Amazon Germany after you got the UK running.
3. List Your Products
After you've registered a European account, you can start listing your products. Amazon generally works the same way in the UK as it does anywhere else. Therefore, the same rules for creating a listing apply.
If you want to find out how to find products to sell on Amazon FBA, check this ultimate bestseller-guide!
4. Ship Your Products
Last but not least, you will have to ship your products to Europe. When selling to Amazon UK, you won't be able to just fulfill orders using your US fulfillment center inventory. 
So what do you have to do?
Choose a Freight Forwarder – If you are buying from a manufacturer somewhere outside of Europe, you can either have your products shipped from the manufacturer to you first and then to the UK or you can ship directly to a European fulfillment center.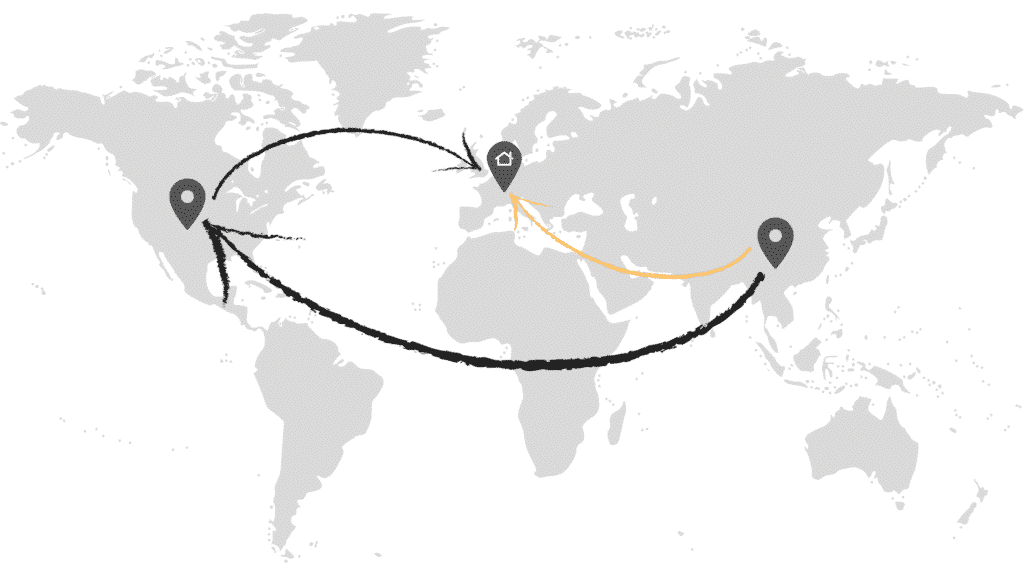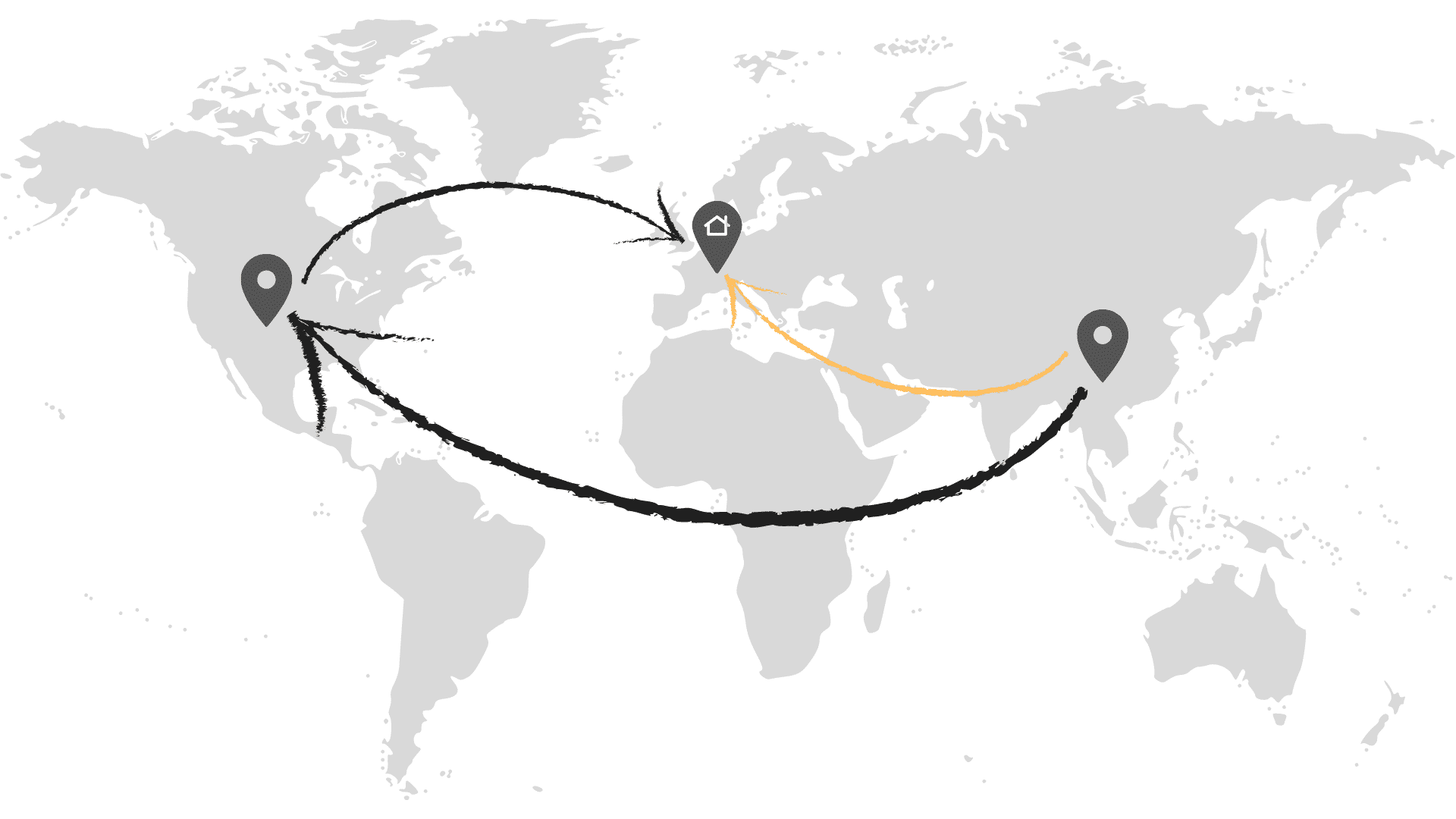 Deliver Your Products to the Customers in the UK – Next you will have to decide how you want to ship and fulfill your products to the customers in the UK.  
Shipping and Fulfilling – What Options Are Available When Selling to the UK?
Do you want to use Fulfillment by Amazon (FBA) or Merchant Fulfilled Network (MFN)?
The most commonly used method is Amazon FBA as it helps to manage cross-border sales too. Amazon FBA in Europe is very similar to FBA in the US. FBA will help you with delivering products to your customers, manage customer service and handle returns on your behalf.
When choosing Amazon FBA, you have three different options in Europe:
European Fulfillment Network (EFN) – Store your products in one of Amazon's fulfillment centers and have them distributed across Europe from here.
Multi-Country Inventory (MCI) – Ship your FBA stock to multiple Amazon distribution centers within Europe.
Pan-European FBA – With Pan-European you can send your products to one of Amazon's fulfillment centers and Amazon will take care of the distribution throughout Europe for you according to the expected demand.
Impact of Brexit on Amazon Fulfillment Options
However, Brexit has made selling to UK and also other European counties at the same time a lot more difficult.
EFN Is No Longer Fulfilled Across the UK-EU Border – That means, if you store goods in the UK, you won't be able to distribute them in Europe as easily as before. Furthermore, you are no longer able to receive the "shipped by Amazon" label there.
No More Pan-European FBA Between UK and EU – Pan-European FBA inventory transfers stopped between UK and EU.
Recommendation for Non-UK Sellers Who Want to Sell to the UK and Other European Countries
Because of Brexit we recommend to split your stock to at least two Amazon warehouses to be able to sell to the UK and the EU.
Having stock in the UK and Germany would be a good choice. This way you can ensure you have sufficient stock on either side of the border. However, it's recommended to check with an Amazon Expansion Expert in any case.
What Regulations Do I Need to Consider When Selling to Amazon UK?
Do I Need to Register for VAT in the UK?
Whether you need to register for VAT in the UK depends on where your business is located.
If your business is outside the EU you need to register for VAT, if you sell goods that you store in the UK to consumers based in the EU. Attention: You might also need to register for VAT in other EU countries!
If your business is established in the UK you need to register for VAT, if 
you store goods in the UK and 
sell them to consumers based in the UK and
your sales exceed the UK domestic VAT threshold of £85,000
If your business is in a different EU country you need to register for VAT, if 
you store your goods in the UK or you sell to UK-based consumers and
your sales exceed the UK distance selling VAT threshold of £70,000
You can register for VAT online. However the registration process can be quite challenging. Therefore we highly advise you to use a VAT service who will help you with this step.
After you've registered for VAT you'll get a VAT registration number from HMRC, which is the department of the UK Government responsible for the collection of taxes.
Keep in mind that if you store your goods in more than one country, you will have to register for VAT in each country you store your inventory in.
Product Compliance: Know the Rules and Act Accordingly!
Your products and listings must comply with all laws and regulations within the UK.
Even though some EU-regulations no longer apply in the UK after Brexit, we still recommend to comply with the EU laws and regulations – just because you might want to start selling to other European marketplaces and therefore need to be aware of those requirements anyway. 
Make sure you cover subjects as
Marking and Labels – for example the CE marking, which is the manufacturer's declaration that the product meets EU standards for health, safety, and environmental protection. It's primarily relevant for electrical products.
Packaging and Packaging Waste – there is legislation that specifies the product recycling responsibility for packaging materials.
Product Compliance – It is important to work with a certified testing lab who will check your products, analyze which tests are needed and execute the product testing right away. The testing itself can be done wherever your products are produced. For most private label sellers buying their products from China, it might be convenient to hire a quality inspection lab in China. 
Be aware that regulations change regularly. Therefore it makes sense to seek advice from a solution provider that will help you with keeping up to date.
Brexit – Impacts on UK and EU Amazon Sellers 
Here is an overview of the what Amazon sellers need to know now when selling to the UK after Brexit:
EFN FBA is no longer fulfilled across the UK-EU border.
There are no more Pan-Eurpean FBA inventory transfers between the UK and EU.
You can still use one single account to manage all European countries including the UK (unified account).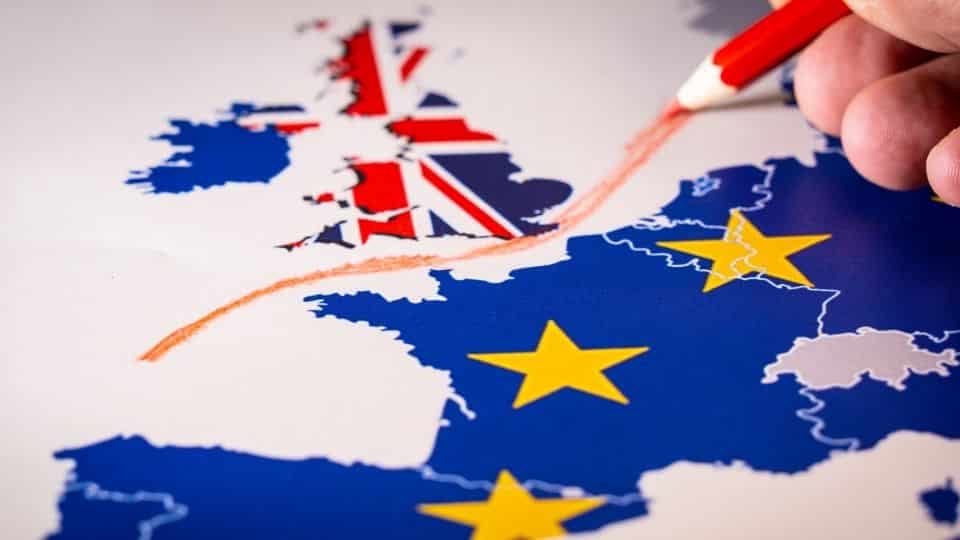 Conclusion – How to Sell on Amazon.co.uk
While there is no language barrier, selling to Amazon UK comes with challenges, especially after Brexit when you want to sell to other European countries too.
Registering for VAT, choosing the right shipping and fulfillment method and laws and regulations – just to name a few of the challenges you might be facing.
But sellers who do their research and take the risk will be rewarded with lots of new business opportunities that can't just be ignored. To be prepared and avoid severe mistakes you should check with an experienced expansion expert and ask for individual advice.
Sermondo's Expansion Consultants know exactly what to do to successfully enter the international market. They are familiar with the UK marketplace and know exactly how the process of internationalization works. 
Simply use the free matching service and Sermondo will find the right consultant for you based on your individual needs. Or you can also find the best Amazon Business Global Expansion & International Marketplace Experts here.
Quick. Easy. 100% Free of charge!