You're an Amazon seller and want to find the best Amazon FBA Course for your business?
Whether you're a beginner, advanced seller or pro – we'll show you how you can find the best course for your needs.
This guide covers:
Which types of Amazon Courses exist?
To know which is the best course for YOUR amazon business, you first need to know which types of courses exist.
And oh boy, there are many different ones:
Offline vs Online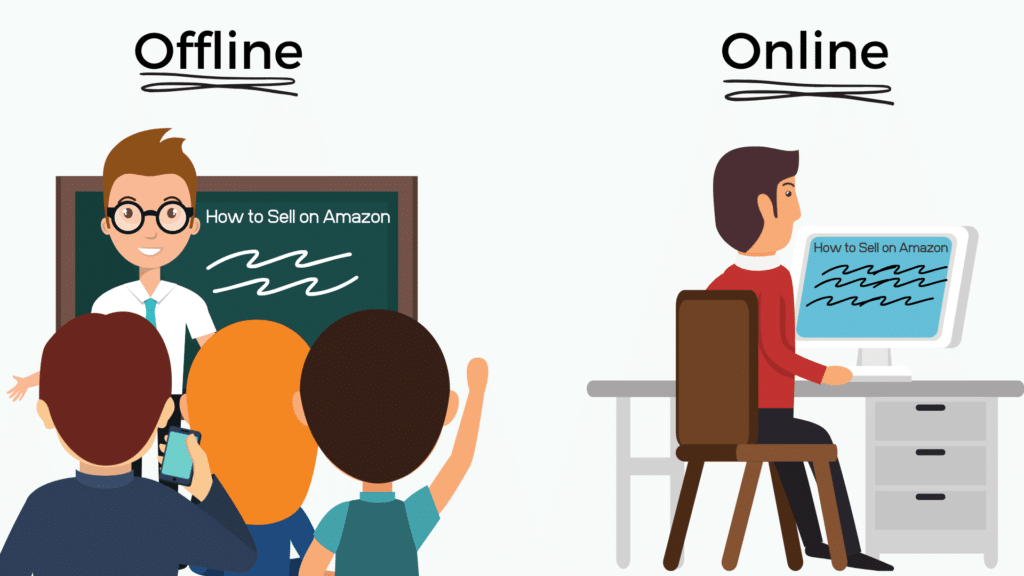 Offline
The biggest difference you can draw is the difference between online and offline courses. 
Offline courses usually take place in the form of conferences and seminars.
The advantage is that you can immediately ask questions in case there is something you don't understand. 
You can also network with the other participants and exchange ideas as well as discuss problems, challenges and success stories.
This knowledge can then be applied to your business.
The disadvantage is that offline courses are usually very expensive.
In addition, you have to be there (obviously), you can't choose the time and location. 
This of course has the disadvantage that you are very inflexible when attending an offline course. 
If you are not feeling well, have an emergency or something similar you cannot attend the course and in the worst case you will lose your money.
Also, you can only see the course once. Only exceptionally there are professional video recordings of the course contents – however, these usually cost extra.
Online
There are two types of online courses: live and prerecorded.
Live online courses are usually so-called webinars, where participants can dial into a virtual conference room (e.g. via zoom, Google hangout etc.). 
There, the various course contents are discussed.
The good thing is that you don't have to be physically present. 
This way you can also participate in courses by hosted by experts from other countries.
This is especially advantageous if you want to enter a new market and learn about local conditions such as buying behaviour, cultural aspects, etc. 
In addition, all participants are free to ask questions that will be answered during or at the end of the course.
A further advantage is that the Amazon sellers who have participated are usually provided with a recording of the webinar – free of charge.
Thus, you can view the course content over and over again and jump freely to the parts that you found difficult to understand during the webinar.
A disadvantage, however, is that the times are determined by the host and you are therefore somewhat inflexible.
But at least you get the recording and the course contents even if you didn't make it to the live date – in contrast to offline courses.
The second type of online courses are the prerecorded ones. 
That means that an Amazon coach/expert/guru/specialist – whatever you want to call it – thinks of a course outline and then records him explaining different topics.
They are not live (obviously), instead you will get access to the pre-recorded video files.
The biggest advantage is that you don't have to sit through the whole course but can skip the parts that you already know.
So if there's a chapter that explains how to set up PPC campaigns and you already know how to do that, you can simply jump to the next chapter.
That can save you a lot of time.
Additionally, you can watch the course material over and over again.
So if there's a topic that you don't understand right away, you can rewatch the course material until you do.
Another point on the "pro" list is that pre-corded courses are often cheaper than live webinars or in-person seminars.
The "con" list however, has some points on it too.
First of all, you can't ask questions during the course. 
So if you want to know if an advice or rule applies to your product/category as well, you can't just ask but have to do some extra research.
Besides, you have to be very careful what course you buy. 
The reason is that many Amazon courses are very outdated and have changed a lot since then. 
Both "simple" things like interfaces, as well as possibilities and TOS guidelines. So a course from 2017 is rarely suitable if you want to successfully sell on Amazon in 2019 or 2020.
combination of prerecorded lessons and Q&As. 
You buy as a course and work your way through the course content on your own.
However, at regular intervals you have the opportunity to ask the course creator questions about these contents during a live Q&A.
Usually the Q&As are already included in the price.
FBA vs. FBM
The majority of all "How to sell on Amazon" courses deal exclusively with Amazon FBA (Fulfillment by Amazon).
If you want to find the best Amazon FBA course then you're in luck.
There are many courses revolving around FBA since it's the most popular model for selling on Amazon .
Thus there are more FBA courses than FBM.
However, if you do not intend to use Amazon's fulfillment program, you can also buy courses based on the FBM (fulfillment by merchant) model.
Beginner vs. Advanced vs. Pro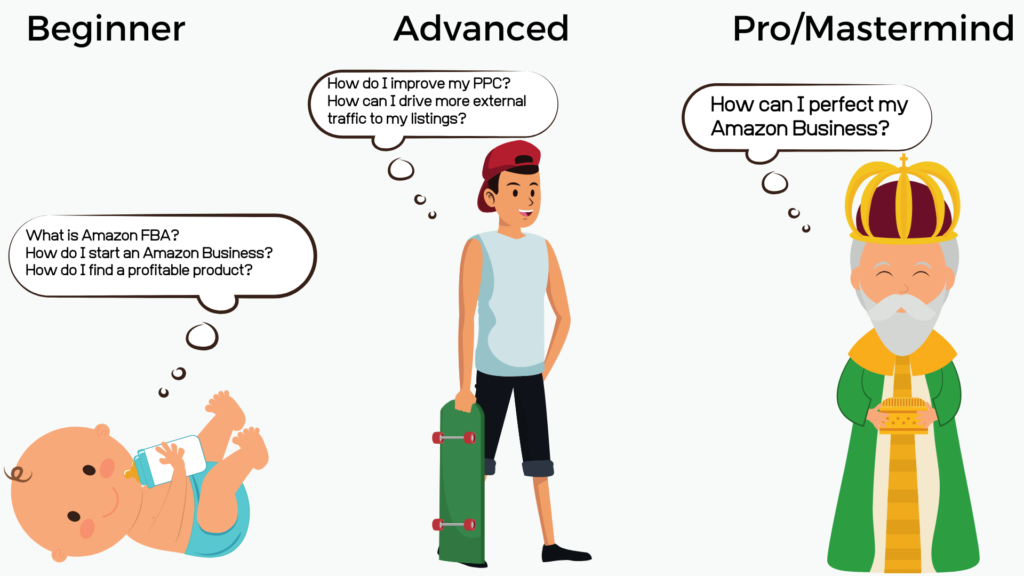 As with all disciplines that exist, a distinction between beginner courses and courses for advanced or professionals is also made with Amazon courses.
As with all disciplines that exist, a distinction between beginner courses and courses for advanced or professional sellers is also made regarding Amazon courses.
Beginner courses usually cover the fundamentals. 
Either they deal with the basic steps of how to build an Amazon business or specific parts of it. 
Accordingly, the names of the courses could be "Selling on Amazon for beginners", "Amazon PPC for beginners" or "Amazon SEO for beginners" and so on.
You get the idea.
Advanced courses cover everything that goes beyond the basics.
So if you already have a basic idea of how selling on Amazon works, but don't feel like a Pro Seller yet, these courses are for you.
In addition to beginner and advanced courses, there are also pro courses. 
These often don't cover a wide range of topics, but show you how to perfect specific parts of your Amazon business.
This exchange often takes place in the form of masterminds.
In a mastermind, Amazon sellers come together who have perfected certain things like "external traffic" or "listing optimization" for the purpose of exchanging ideas.
Pro courses require a very detailed, but at the same time broad expertise.
So choose pro courses and masterminds only if you have the feeling that you already know 99.9% and want to go the last extra mile.
RA/OA vs. PL 
When selling on Amazon there are many different models.
The most important ones are Online Arbitrage (OA)/ Retail Arbitrage (RA) and Private Label (PL).
There are courses that only superficially explain the principles of selling on Amazon, but also courses that are focused on one of the specific sales models mentioned above.
These offer you more value because you can precisely apply what you learn in the course to the business model you chose.
Private Label focused courses often emphasize on aspects like branding, communicating your value proposition and things like listing design.
Retail or online arbitrage courses more on aspects like efficient sourcing, buy box and repricing strategies and margin optimization tactics.
Are Amazon Seller courses worth it?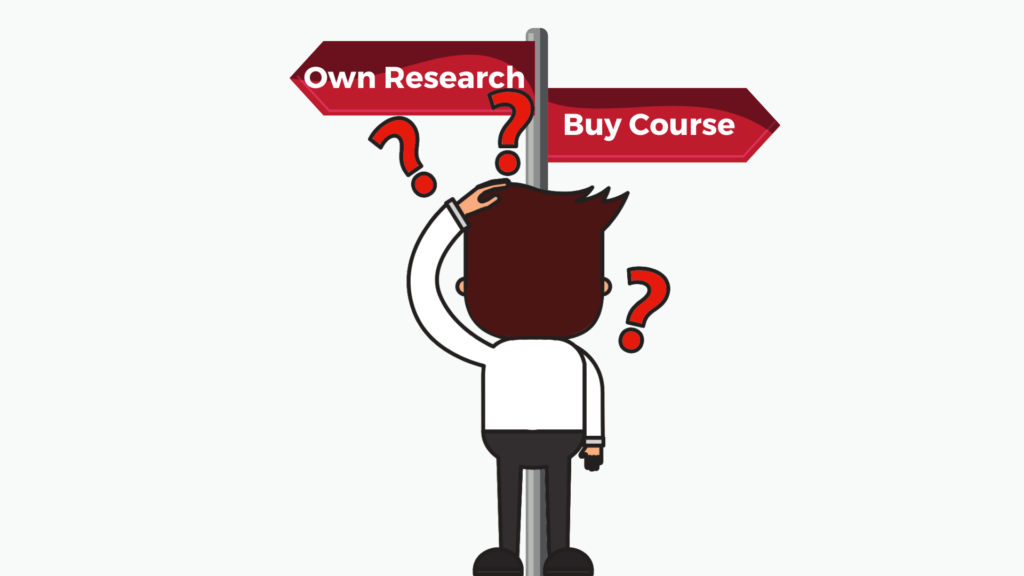 Amazon courses cost something. 
Always. 
Even if they don't cost money, they still cost time.
So before you invest money or time in a course, you obviously want to know if it's worth investing in an Amazon course..
There is no general answer to this question.
It all depends on your level of self-discipline, how much time, money and nerves you have and how well organized you are. 
We're not going to lie: there is so much free information out there that a course is not an absolute must.
BUT (and it's a big but):
All the information that's floating around in the world wide web should be treated with caution. 
You cannot know if the content you're consuming is reliable or not since everyone can post anything they want as long as they have a laptop and internet access.
Often companies use blogs or forums like Quora or Reddit for self-promotion and don't deliver real value.
The biggest drawback, however, is that all the information is not structured. 
There are comprehensive "how to" guides, but they don't cover everything. 
It's simply impossible to put content taught in 50-80 lessons into a single blog post or a short YouTube video series.
It will take you a lot (!) of time to find and organize all the important information on your own without confusing yourself.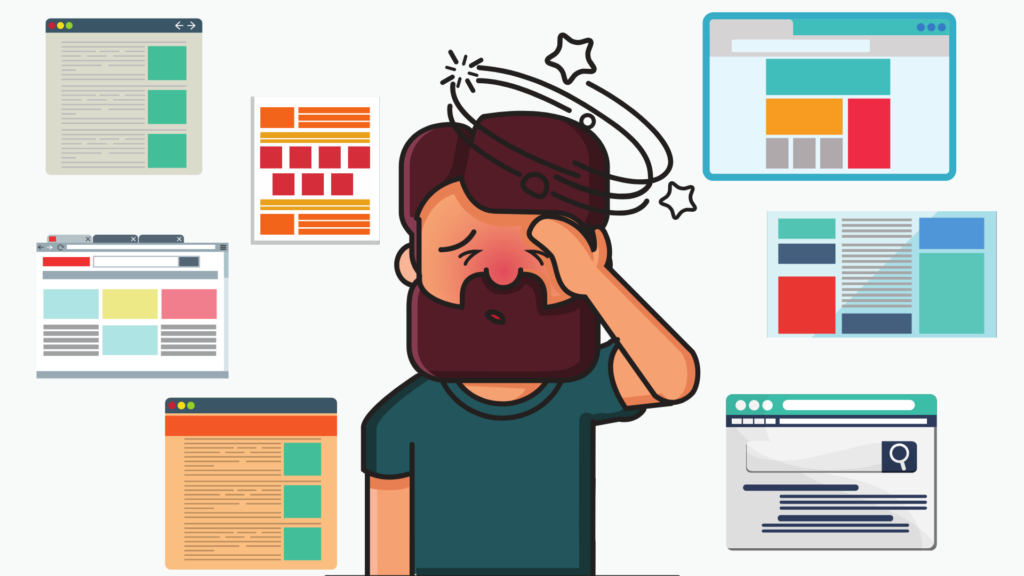 When buying a course, you pay not only for the knowledge that is taught, but also for the many hours of work the course creator has spent working out how to best structure the course and illustrate the content in an understandable way.
So if you think you're saving money by not taking a course and doing your own research, think twice.
The time you spend gathering information yourself could also be spent on other revenue-generating activities, such as working on a new product launch.
Let's say you earn an average of 50 dollars per hour.
A course costs $500 and lasts 20 hours.
You have to work 10 hours to be able to afford the course (10hrs*$50 = $500).
Then you invest another 20 hours in watching the course.
So you invest 20 hours times 50 dollars in hourly earnings that you "miss" – $1000.
$500 for the course + $1,000 opportunity costs = $1,500 total investment in the course.
You think "HA! I'll save the money and find all the information myself!"
To gain the same knowledge that you can learn in the course, however, you need much longer.
Let's say you need three times as long, so instead of 20 hours of watching a course, you need 60 hours of research and structuring the information.
Now we take 60 hours times 50 euro hourly earnings that you "miss" – so you end up paying $3,000 of opportunity costs. 
That is twice as much, even though you saved the $500 for the course.
Which one is the best Amazon FBA Course?
Now that you are (hopefully) convinced that a course is the right choice for you, the question is which course is the best.
There is no "best" Amazon course, only a course that is the best for YOU.
It all depends on the following factors:
– your budget
– the time you can invest
– your sales model
– your experience
– your knowledge
– your support preferences 
The more precisely a course is tailored to your business situation, the better.
After all, the more precisely the course content suits you and your business structure, the faster and easier you can apply the things you learn to your business.
What makes a good Amazon course?
Although there is no clear answer to the question of which Amazon course is the best, there are still some quality features that every course should have.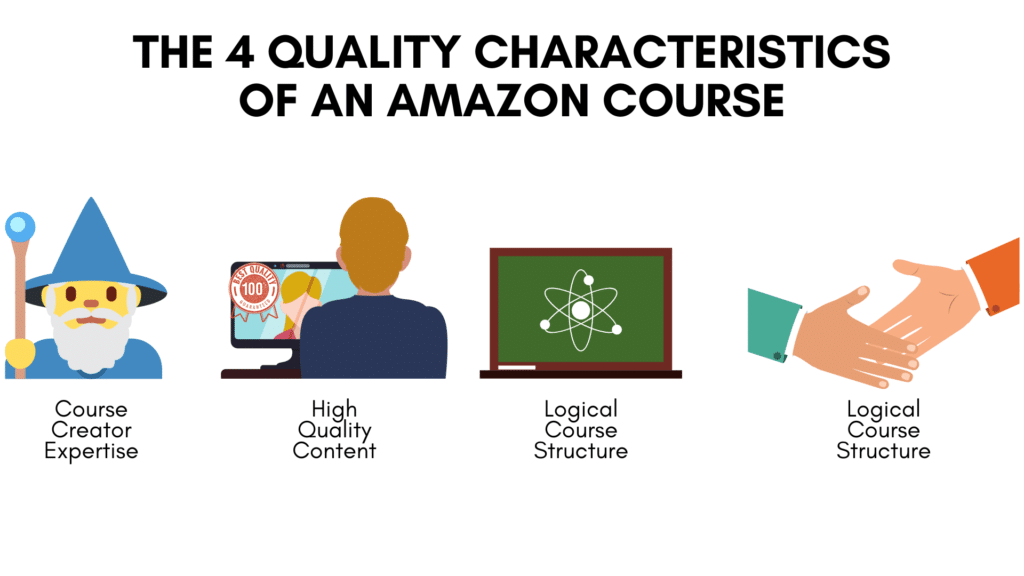 Course Creator Expertise 
Would you accept diet and weight loss tips from someone who is 50 kilos overweight?
Or tips on how to get rich from someone who lives at the subsistence level?
Neither do I.
That's why you shouldn't book a course from someone who has no experience selling on Amazon.
That doesn't necessarily mean that they themselves were once an active Amazon seller. 
The theory and practical experience can also be acquired otherwise.
However, they should have helped other companies to succeed on Amazon in the past – either as employees or as consultants.
Otherwise, there is nothing that qualifies them to give advice to other Amazon sellers.
Quality Content
One of the most important points is that only high-quality content is taught in the course.
This means that the course doesn't contain unnecessary blablabla but gets straight to point.
Also, the contents should be formulated and demonstrated in a way that they are understandable for non-experts too.
If you're constantly busy googling complicated terminology, the course won't help you much.
In addition, many practical examples should given and the tips and tricks need to be actionable.
What we mean by actionable is that after completing the chapter or course, you should be able to immediately implement something you have learned from it.
Structure
A good Amazon course is characterized by a logical structure. 
It doesn't make sense to explain how to optimize a PPC campaign if you haven't understood the basics of Amazon PPC yet. 
Accordingly, the course modules should build on each other so that what you learn in one chapter can be applied in later chapters.
Support
Whether it's regular Q&As or just the option to ask small questions by e-mail, participant support is important for every course.
Support can also be provided in the form of private Facebook or WhatsApp groups in which course participants can exchange information and advice.
Those groups are usually moderated by the course creator and his employees.
How much does an Amazon FBA Course cost?
How much does such a course actually cost?
There is no general answer here either.
There are free courses, courses for one dollar, courses for 200 dollars and courses for 5000 dollars.
Theoretically there is no upper limit, being part of a mastermind can cost 10-15 thousand dollars.
Course prices depend on how well known the course creator is, how much content is covered in the course, how up-to-date the course is and how much support is offered.
Courses with weekly Q&As, for example, cost more than courses that "only" have a support group. 
ATTENTION – SCAM ALERT:
Never buy courses from strangers (for example in Facebook group) who say they can send you the course for a fraction of the original price. 
There is a good chance that you will send them the money and never get the course material.
Checklist – 5 Steps to find the best course for YOUR Amazon business
1. Determine your budget 
The first step is to decide how much money you can invest in a course.
If you are a beginner and only have $5,000 to spend, it makes little sense to spend $3,500 on a course you want to do,
The $1,500 you will have left are definitely not enough for a product launch.
Production costs, shipping fees, professional product photographers etc. are all costs that still have to be paid.
So if you have a small budget, look for a course that may not suit you 100 percent, but 90 percent and only costs a fraction.
2. Define where you are
By that I don't mean your real geographical position, but the point where you are on your Seller Journey.
If you're just starting out, an Amazon FBA Beginner Course is just the thing for you.
If you already know the basics and know how to use them, then you should focus more on advanced courses in your search.
If you have already mastered all disciplines, you should choose a Pro Course or Mastermind.
3. Write down what's most important to you
Now that you know what courses you can afford and what level of experience you are looking for, write down what is important to you when taking a course.
No really, take a piece of paper and a pen or open a Google Doc and write down what you expect from a course.
Are you the "lonely wolf" who likes to teach himself and doesn't need much support?
Or are you more of a seller who likes to have a personal contact and prefers to ask things directly instead of researching them yourself?
Do you feel more comfortable going through a course alone at home or would you rather be face-to-face in a room with the course creator?
I can't answer these questions for you, you have to ask yourself. 
Fact is, the more you know in advance what you want, the more time you save when searching and comparing – our 4th point on this checklist.
4. Research and read Reviews
You now have a precise idea of what your course must be like.
Time to find it.
You have several options: Google, recommendations in Facebook Groups, Quora etc or online platforms like Sermondo.
Google has the big disadvantage that not the best Amazon courses are on page one, but the courses that do the best SEO job. 
So you know absolutely nothing about the quality or experiences of other sellers.
Also, it is very annoying and time consuming to click through all the results as you don't have any filtering options.Facebook groups are better. 
But recommendations you get there should also be treated with caution.
Many people who give you course recommendations will give you an affiliate link or they are otherwise financially involved.
Therefore it is difficult to get honest and objective recommendations.
The best way to find a course is using platforms where you can read independent reviews from other sellers – such as Sermondo.
Here you can also filter by exactly what you need, for which market places the course is suitable, with which products the course creator has experience and more.
5. Carefully read the conditions
The last but no less important step is that you carefully read through the conditions when you have found a course that you like.
Often course providers advertise with things like "Weekly Q&As" or ""access to exclusive VIP mastermind". 
However, these things are often only available if you buy a super special premium version of the course.
So make sure you know in advance what is included in the course package you want to purchase.
If you're not sure, check with the support team.
If they don't answer you, maybe you shouldn't buy the course anyway, as this is a sign of bad customer service.
Conclusion
I hope our guide will help you find the best Amazon course for your business.
Now we want to know from you:
Did you ever purchased an Amazon course or training? How was your experience? Do you think they are worth the money?
Let us know and drop your comment below! 🙂
Happy learning everyone!