With new advertising options come new opportunities! If you want to grow your brand and reach new customers even beyond Amazon, Amazon DSP may be what you're looking for.
Since Amazon DSP is still fairly new, you probably have lots of questions. What is Amazon DSP, what are the benefits and how does it work? In this blog post we will cover them all!
What Is Amazon DSP Advertising?
Amazon DSP stands for "Demand Side Platform" which is a part of the Amazon Advertising program.
The technology behind it is called programmatic advertising – an automated way of buying and selling digital ads. Amazon's algorithm automatically picks an ad space and bids on it, depending on your budget and your target audience.
The main goal of programmatic advertising is to ensure transparency and guarantee the highest level of efficiency. This way, it's easier than ever before to scale, extend and improve your targeting and grow your overall influence in your market.
Through Amazon DSP, you can buy 3 ad types:
Audio Ads – These type of ads will help you reach your audience off-screen, for example on Amazon Alexa.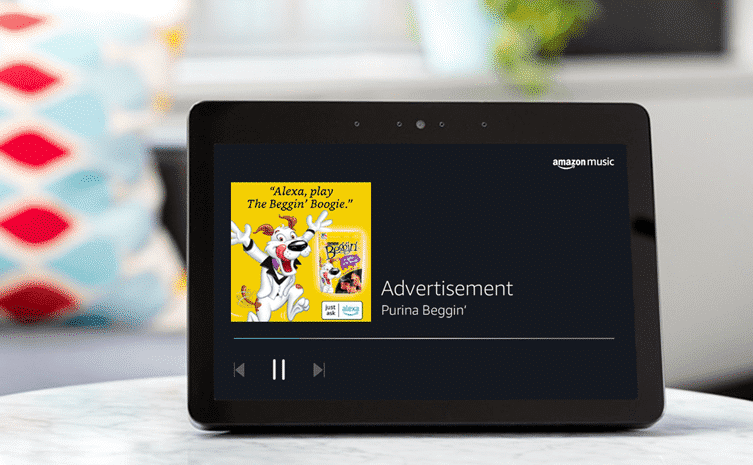 Video Ads – These type of advertisements are delivered to viewers within streaming content, for example watching movies on their FireTV.
Display Ads – This type of ads generally feature an image and a call-to-action and are positioned in a very prominent area of a website.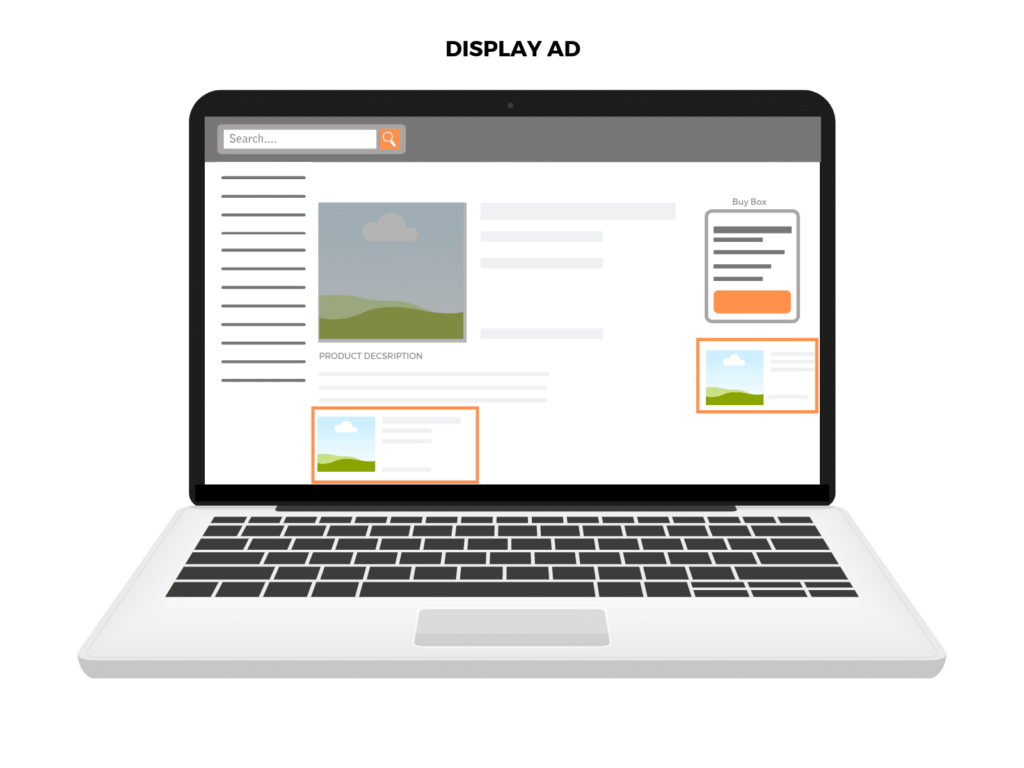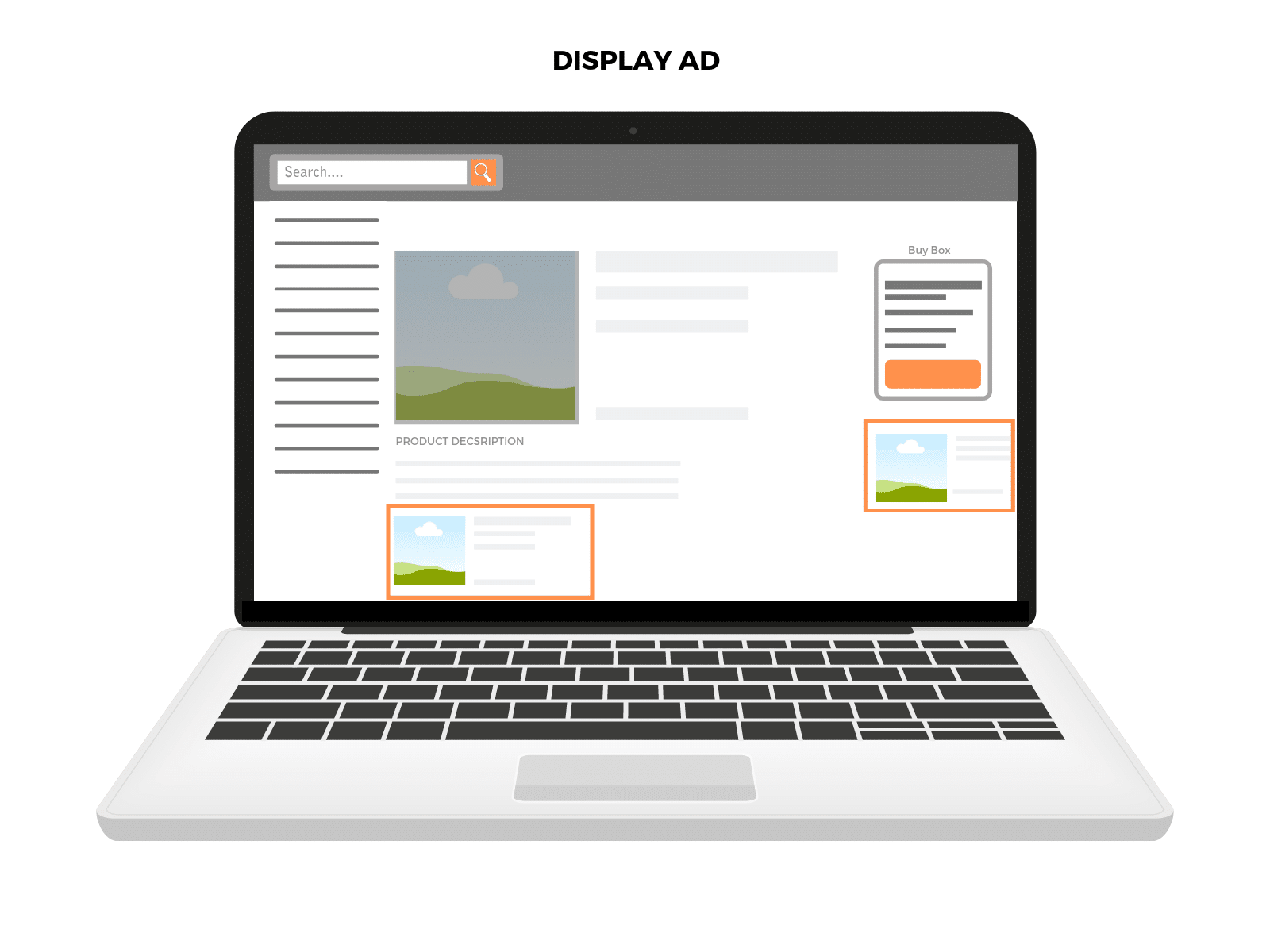 What Are the Benefits of Amazon DSP?
Through Amazon DSP you will have many benefits for your marketing campaigns:
Reach Bigger Audiences – Amazon DSP ads can appear not only on Amazon, but also on Amazon devices and even Amazon-owned and operated apps and websites, for example IMDb, Audible, Twitch and many more. Amazon DSP was designed to help you reach a big audience – meeting them where they are!
Use Amazon's Data for Your Own Success – Amazon collects data on customers' behavior on what, how and when they buy – information, that can be of high value to advertisers when marketing their products. Use it to target your own ads (more on that later!).
Make Decisions Based on DSP Insights and Analytics – In addition, you will get access to key performance metrics like total purchase, add-to-cart-rate, products units sold and more. These features will help you understand which methods bring in the results and which don't – which will come in very handy when planning your marketing strategy. 
Grow Brand Awareness – You'll be able to connect your brand with customers and promote your services. Retarget potential customers who have previously purchased or engaged with your product. This way you can not only improve visibility and drive attention to your brand, but also increase consideration of your product among the competition and increase the chances of winning a sale.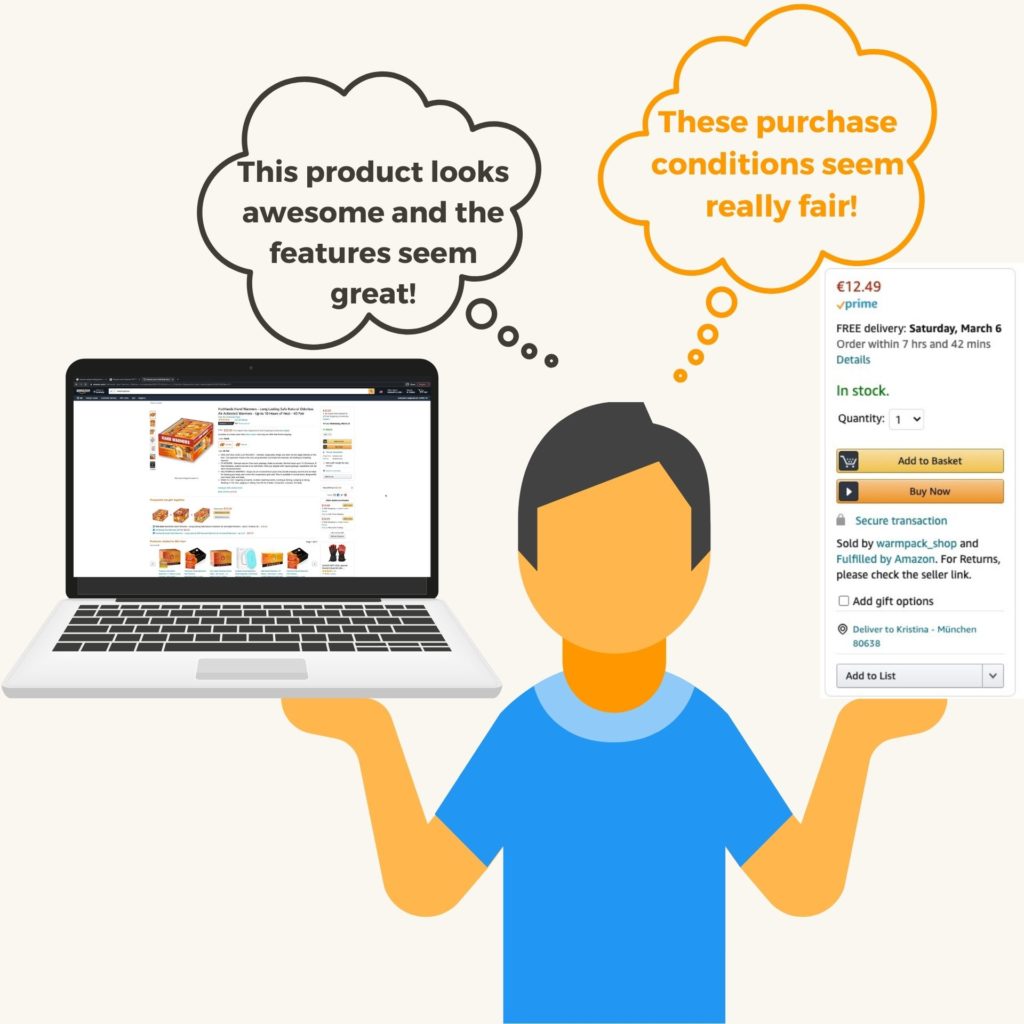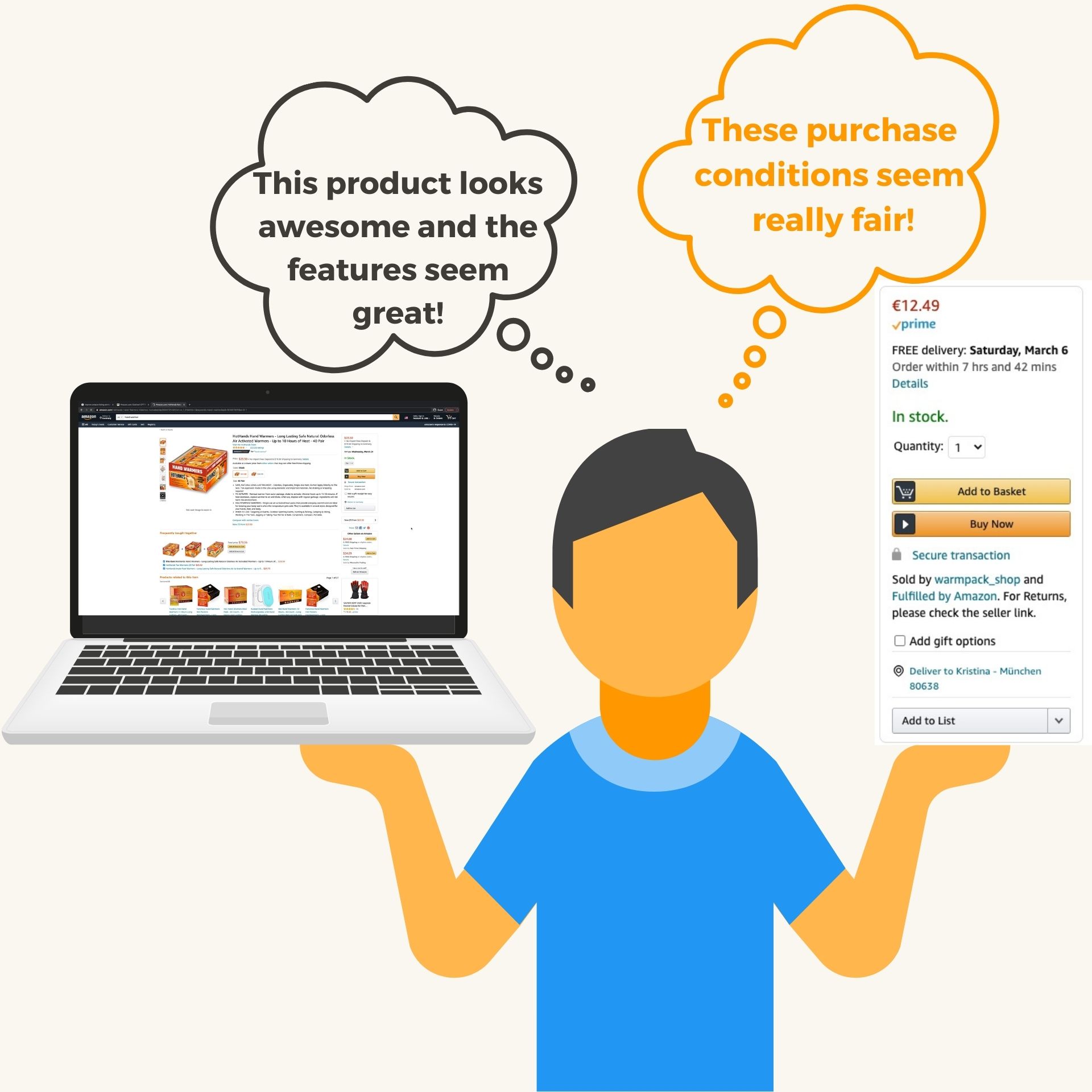 Ad Targeting Options with Amazon DSP
While Amazon PPS ads typically target keywords, Amazon DSP ads use Amazon's customer data (such as demographics, location, interests, previously looked at products, purchases) to target ads.
Amazon provides 6 targeting options:
Behavioral Targeting – This targeting option is aimed at Amazon customers who have already browsed for or bought comparable items in the past 30 days and therefore have a high buying intent. 
Contextual Targeting – This is aimed at Amazon customers who could be interested in your product or services because of the websites they previously visited.
Lifestyle Targeting – This targets shoppers whose search history and previous purchases relate to the same lifestyle as your previous customers.
Remarketing – This targeting option filters out people who were about to buy your product or your competitors' products because they already added it to their basket without checking out for example.
Audience Lookalike – This targeting option is aimed at everybody

who resembles the demographics and buying behavior of your previous customers.

 

Advertiser Audiences – Last but not least, you also have the option to provide the targeting data yourself.
Who Can Use Amazon DSP? Do You Have to Sell on Amazon?
What's special about Amazon DSP is, that even though it's an Amazon-owned platform, theoretically, anybody can use it, whether they are Amazon sellers or not. The program is aimed at anybody who wants to use Amazon customer data to promote their services, for example
banks
consultancies and
insurance companies.
So no matter where or what you are selling, Amazon DSP may be for you. 
To use the advertising platform, you need to get access first. Currently, there are two different options for running Amazon DSP:
Self-service Options – Self-service users are in full control of their campaigns. However they are only granted to a few partners at the moment and it's very hard to get this status. You need to be able to spend at least 100K USD per month on DSP.  
Managed-service Options – Companies that want access to Amazon DSP inventory, consultancies or businesses who don't have any experience with programmatic advertising are better off with the managed-service option. It's recommended to work with an Amazon DSP Management Agency. If you want to register for Amazon DSP, you need to connect with an Amazon Advertising account executive.  
Where Is Amazon DSP Available?
Currently, Amazon DSP is available on the following Amazon marketplaces:
How Much Does Amazon DSP Cost?
The pricing depends on various factors, such as management option, format and placement.
Self-service customers are in full control of their campaigns and there are no management fees. However, as mentioned before, you need to be able to spend a certain amount ad spend every month to even get a chance to get this status.
The managed-service option typically requires a minimum spend of 35,000 to 50,000 USD to get started (minimum may vary per country).
While for most advertising campaigns you only pay when a user clicks on your ad (CPC – cost per click), Amazon DSP uses a dynamic cost per thousand model that charges for impressions (CPM – cost per mille). With Amazon DSP, advertisers bid on impressions rather than clicks while the price is automatically adjusted based on the ad spot and your competition. In addition, supply is not guaranteed.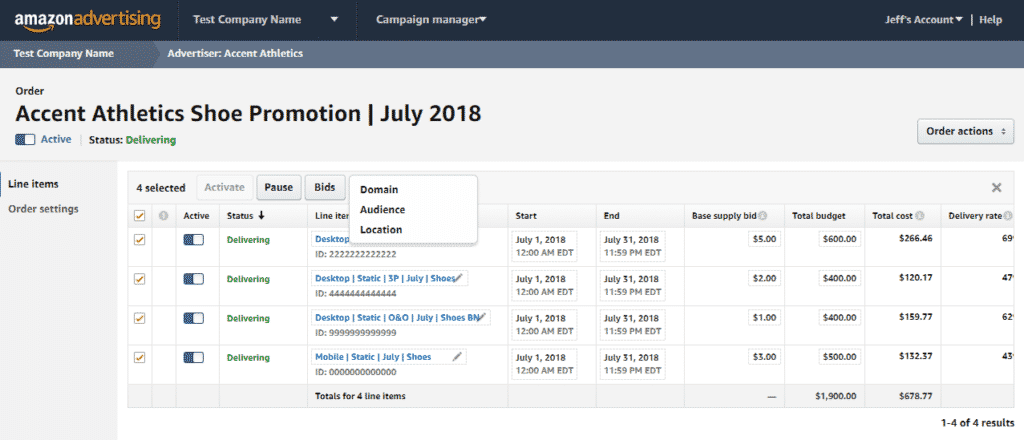 Amazon DSP vs. Amazon Sponsored Display – What Are the Biggest Differences?
People sometimes get confused with Amazon DSP and Amazon Sponsored Display. While both solutions are advertising products from Amazon that support retargeting audiences and can reach audiences both on and off of Amazon, there are quite a number of differences between them:
Type of Ads – While Amazon Sponsored Display is also an advertisement method that allows Amazon sellers to show their display ads to users who have recently clicked on their listing, have previously bought from them, viewed similar products or used search terms related to their product, Amazon DSP allows you to purchase programmatic ads that are not limited to display ads. You can also purchase other ad types like audio ads and video ads. 
Availability – Amazon DSP is available for non-sellers as well, while Amazon Sponsored Display is only available for Amazon sellers and Amazon vendors. At the same time, the barrier to DSP is much higher as you need a certain ad spend to be able to get started.
Where You Can Direct Customers – With Amazon DSP, you can even send visitors to your online store or website. Unlike Amazon Sponsored Display, it doesn't necessarily have to be an Amazon listing or brand store.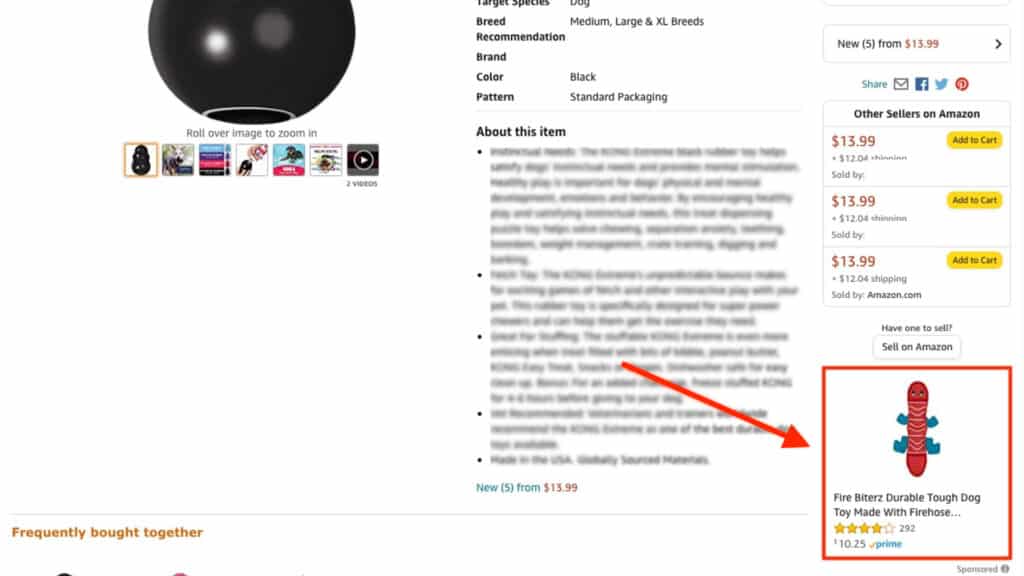 Account Management – Amazon Sponsored Display Ads are self-service, while Amazon DSP requires management.
Pricing Model – Amazon DSP works on a dynamic CPM model. Amazon Sponsored Display ads are charged based on CPC.
Conclusion on Amazon DSP: Increase Your Conversions And Brand Awareness Now!
If you have the resources and if you have already tried out other advertising methods, it is definitely a good idea to give Amazon DSP a shot. It allows you to reach a bigger audience on Amazon and even beyond that, make improved decisions based on interesting insights provided by the platform and to grow the overall awareness of your brand.
If you are an Amazon seller yourself and need help with creating your Amazon campaigns, Sermondo is here to help. On Sermondo, you can receive help from many Amazon experts worldwide.
Need help for your ad campaigns? Try Sermondo's Matching Service →