There is huge variety of online marketplaces that you can sell products online on.
Knowing the choices and making the best decision for the business can be one of the most important decisions a business owner can make. They all have their pros and cons.
Read this article to find out what the best marketplaces are and which ones will be best suited to your business' practices.
Alibaba – The Chinese Top Marketplace
Alibaba is one of the world's largest ecommerce companies.
It consists of three main sites:
Taobao,
Tmall and
Alibaba.com
All of them together have hundreds of millions of users that host millions of merchants and businesses.
Alibaba handles more business than any other online marketplace, with transactions totalling more than those of eBay and Amazon.com combined.
However, despite having massive reach and having an international platform to sell on, there are drawbacks to using Alibaba.
There is immense competition on the platform with over 8.5 million active sellers – so therefore finding out how to generate market share on Alibaba will be difficult, but not impossible.
Expanding on this, as it is a predominantly Chinese marketplace, translations into English can often leave confusion.
Ensuring that you get your product descriptions perfectly translated is of the utmost importance.
Amazon – One of the Largest Marketplaces
With many different marketplaces globally including the USA and Canada, UK, Germany, India, and China, Amazon has become the world's largest online retailer, with revenue totalling over £180 billion in 2018.
Knowing how many marketplaces there are offers sellers the chance to sell in a truly global market, reaching customers never previously available to them.
This is also complemented by other services offered by Amazon, including the highly effective Amazon FBA, which is a devoted fulfilment service run by Amazon for the sellers that want it – according to some sources, Amazon FBA gives sellers a 30-50% increase in sales – making it something to think about for many new sellers on the site.
This being said, the platform is still growing with new sellers joining every single day.
This will make it increasingly difficult for new sellers starting up on the site as the marketplace will have an ever growing number of competitors to fight with everyday. But nevertheless, with the right strategy starting out on Amazon is still worth it!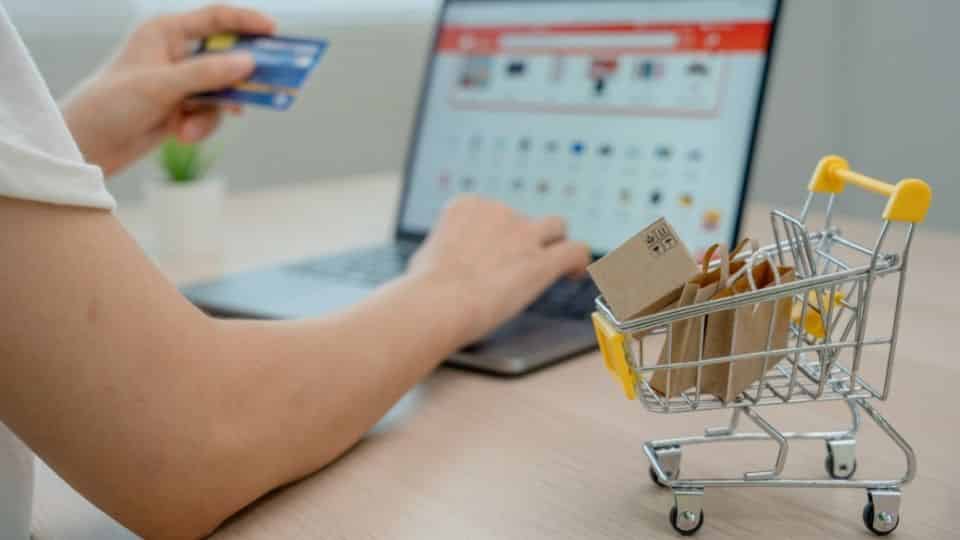 eBay – The Online Auction Shopping Website 
The platform eBay is one of the best known online marketplaces in the world, not least in the UK.
This is reflected by the statistic that the UK buys more items per capita on eBay than any other country – with over 19 million people shopping on it every single month.
But it's not just the UK – eBay is also quite popular in other countries, such as Germany, where it's the second most used marketplace.
Sellers on the marketplace are able to create their own eBay shop, allowing dedicated product pages with their own specific layout – creating effective advertising opportunities for the 1.4 billion live listings on eBay marketplaces around the world.
Due to the fact that eBay effectively owns Paypal, most transactions are facilitated by the online payment system.
It is not impossible to carry out transactions through other means, but it can often be a pain.
This can be a setback for some businesses but if you decide you want to sell on eBay, be prepared to use Paypal as it is the most popular payment system.
Etsy – The Marketplace for Creativity
Founded in 2005, Etsy is the newest ecommerce marketplaces on this list.
The amount of active Etsy buyers has doubled in the past, increasing from 19.8 million users in 2014, to 39.4 million in 2018.
When selling on Etsy, sellers are given built in analytics on their transactions, which are shown on their personal dashboard.
This helps a seller identify key markets they are selling in, finding out what products are the most popular, and whether customers are responding well to pricing.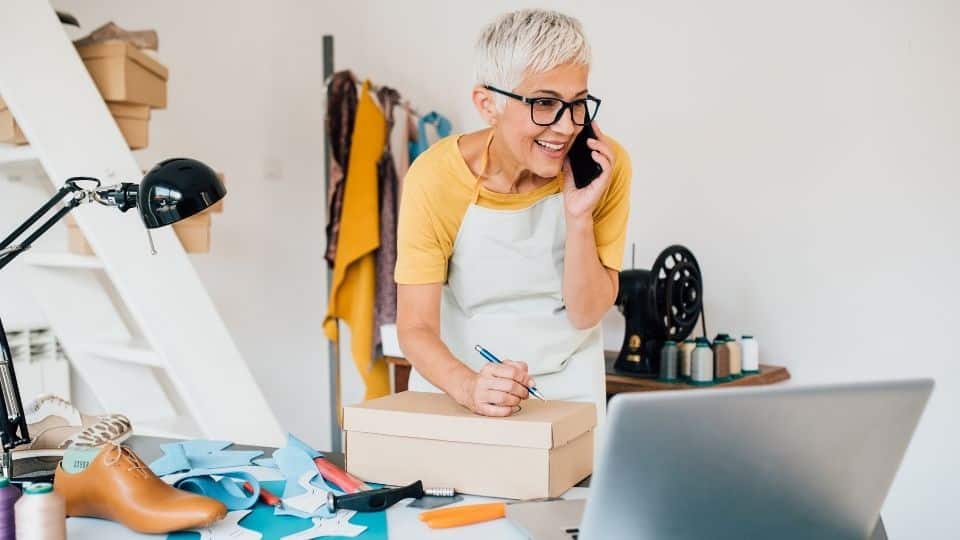 Another benefit of selling on Etsy is that 81% of sales on the marketplace are second purchases. This means new businesses have a great chance of generating repeat custom – one of the biggest issues new businesses face when starting up.
Since on Etsy it is a requirement to sell handcrafted items, the range of items you can sell on the website is restricted.
Also, when selling on Etsy, sellers face a $0.20 charge on listing every item – creating an additional charge for the business.
Conclusion: Choosing a Marketplace to Sell Your Products Is a Very Individual Decision
When deciding which online marketplace to sell on, individuals and businesses must determine which platform suits their needs the most.
Identifying what you are selling, the costs involved and your target market is what you have to cover first. If your business is selling handmade goods, then Etsy will be the best bet for you. However if you are selling white label goods in bulk, Amazon will most likely be your best option.
The opportunity of international growth should also be considered as the internet is now opening up the entire planet to sellers now. Additionally, how much competition there is, may also play an important role in your decision.
One last thing that should always be taken into consideration is the total costs incurred with each specific marketplace, as this can often be the difference between survival or going bust.
Businesses should bare these things in mind when establishing what ecommerce marketplace to enter.