As an Amazon seller, assessing the quality of your products is one of the most crucial steps in your supply chain. Especially if you import your products from China, India or Vietnam, you should make sure to perform a thorough quality inspection of your final products before marketing them to your customers.
If you fail to conduct a proper quality inspection, you run the risk that your supplier will provide you with inferior products that won't meet your customers' expectations which in turn will result in bad reviews, low sales and poor rankings.
Also, due to consumer protection laws and safety regulations, most countries will only let you import your products if you can provide official test certificates that state their conformity.
To make sure your product launch won't fail, we'll show you how a quality inspection for Amazon FBA sellers works, what to look for, how to create a quality inspection briefing and how to choose the right third party inspection for your products.
What Is Quality Inspection?
Quality Inspection is the process of measuring, examining and testing different characteristics of a product and comparing the results with specified requirements. 
This way, you can ensure all of your products meet your expectations to get happy customers and avoid legal trouble.
Do I Need to Hire a Quality Inspection Company?
If you want to check the quality of your products, you have two options:
Either you perform the inspection yourself, or
you hire a third party inspection company.
Checking the products yourself, especially if it's a bulk order, will be very time consuming. If you find out that the entire order does not meet the agreed quality, you usually cannot return the order to your supplier and lose a lot of money.
For this reason alone, you should refrain from performing a quality control yourself. If you hire a third party inspection company and they determine on-site that there are faulty products, your supplier will replace them (usually free of charge). After the supplier has shipped the goods, it will already be too late for that.
Also, certain products, such as electronic devices or children's toys, have to undergo special safety tests that require professional (laboratory) equipment. Any good quality inspection company is equipped to perform such a thorough and in-depth product testing and is able to detect production defects and damage that you might not have noticed.
What Kind of Services Does a Quality Inspection Company Provide?
Third Party Inspection (short TPI) companies are companies that check and/or test the characteristics of your manufactured product prior to its shipment. They ensure that your products meet the quality standards required by you and international regulations and will provide you with official documentation about the test results.
The aim of any quality inspection is assessing the overall product quality defined in the contract with your supplier and typically includes checking 
Product Quantity
Conformity (Color, Style, Packaging & Labelling)
Functionality
Compliance with Legal Standards
Quality of Workmanship
Products that don't comply with the specifications are rejected or returned to improve before even leaving the factory. They check if the products are compliant with what you've ordered and the regulations of your target market.
The inspection processes relevant for Amazon sellers can be divided into three categories:
Product Quality Inspections
Lab Testing
FBA Compliance Testing
Some quality inspection companies also provide additional services such as supply chain audits, trainings and consulting or sourcing services.
1 – Product Quality Inspections
Product inspection activities refer to all quality check activities that are directly related to the end-product and include:
Pre-Production Inspection / Quality Assurance – If you decide to hire a TPI for quality assurance, they will already be involved in your quality management activities before the production starts.
During Production Inspections (DUPRO) – If you decide to get a DUPRO, the inspection company will monitor the production process and inform you about the progress. They check the quality of your product before the whole batch is completed.
Pre-Shipment Inspection – This is the most common type of inspection. The third party inspection inspects your products before they are shipped to your warehouse.
You don't have to book all of these product inspection services. Many sellers only hire a quality inspection company to perform a pre-shipment inspection.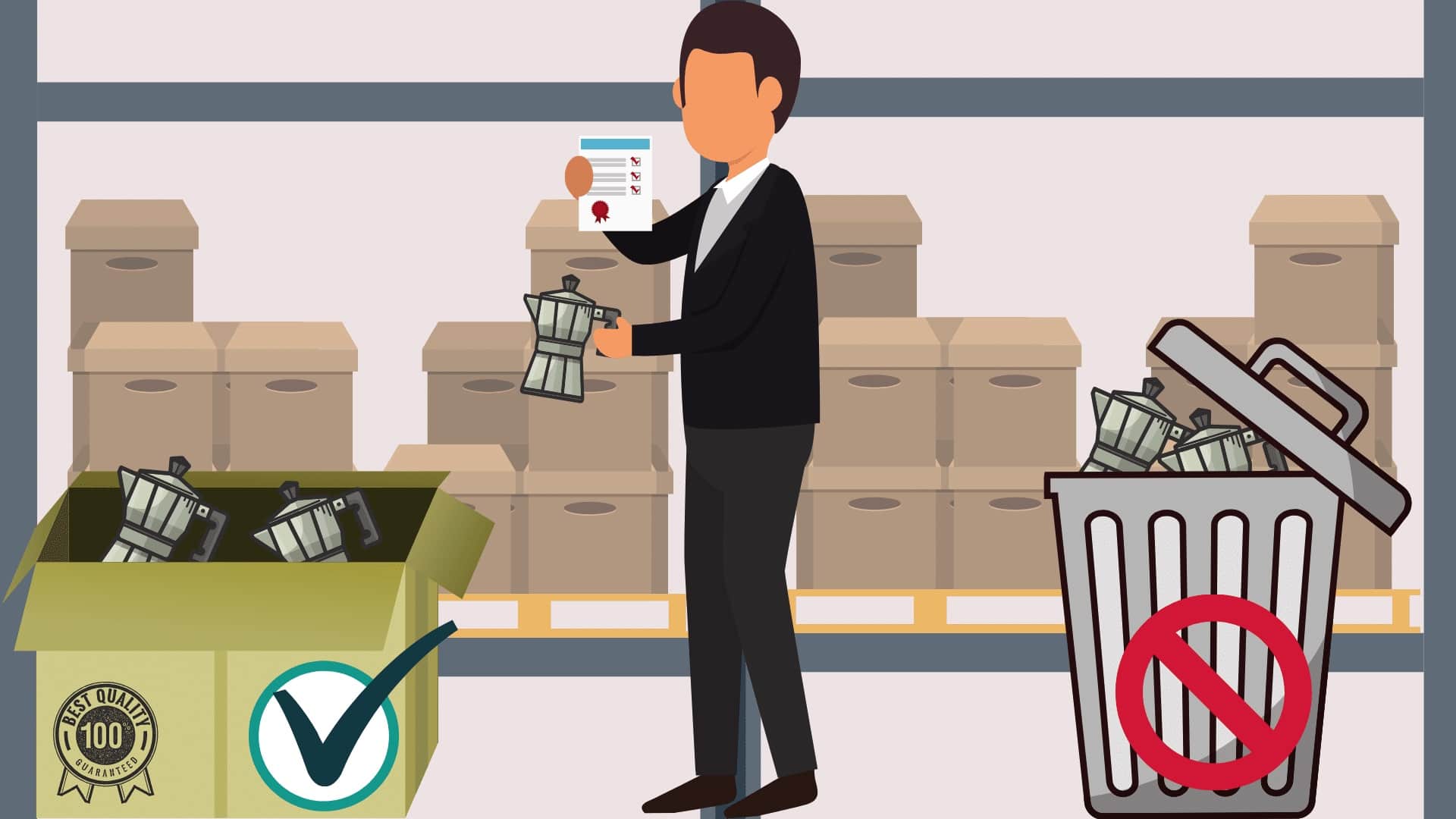 2 – Lab Testing
When you contract your third party inspection agency for product lab testing, they will – as the name implies – test your products in a lab. In the lab, chemical ingredients, electrical functions, the flammability of the product and mechanical aspects can be tested.
Many quality inspection companies also offer comprehensive compliance testing according to international and local standards. 
3 – FBA Inspection Services
In addition to all the services that every third party inspection carries out, there are also quality inspection companies that offer services specifically for Amazon FBA sellers.
This primarily involves checking the packaging and labels, i.e. barcodes, product packaging, shipment packaging and the shipment labels.
It is very important for sellers to meet Amazon's specific FBA requirements, otherwise additional fees may apply or the shipment may even be rejected altogether at the Amazon warehouse which causes delays and, of course, extra costs.
Having a company verify that your products are compliant with Amazon's requirements can thus save you a lot of money.
Popular Additional Service: Supply Chain Audits
In addition to product inspection services, most quality inspections also offer supply chain audits. During a supply chain audit, an inspector checks the manufacturer's working practices in terms of social, ethical and environmental standards.
The audit ensures that there is no child labor or exploitation taking place, that workers are adequately protected at work and that labor standards are compliant with international environmental standards.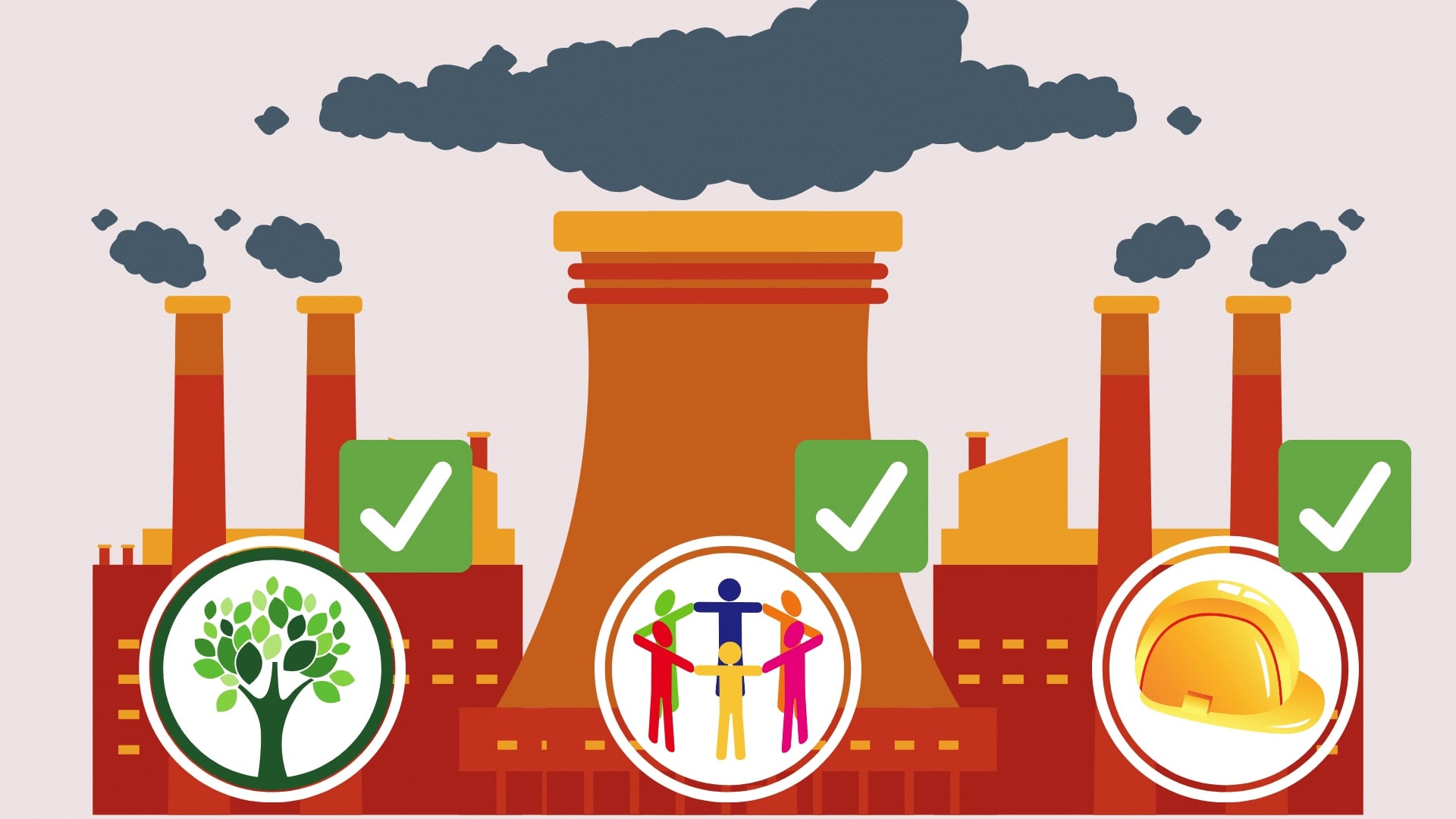 Differences Between Quality Inspection, Quality Assurance & Quality Control
Three terms that are often used synonymously are Quality Inspection (QI), Quality Assurance (QA) and Quality Control (QC). However, there are some important differences between the three.
Quality Inspections – Quality inspections are carried out after production, i.e. when the product is already finished. The production process is not taken into account in this form of quality assessment, only the final quality result of the actually manufactured products.
Quality Control – Quality control, on the other hand, means that the products are not only tested for defects, but also that the cause of these defects is traced down. These results are passed on to the management level as well as to the individual factory workers. They can then learn from the process errors and thus reduce the error rate and improve quality. Thus, quality inspections are a part of quality control but the term involves more activities than just the plain inspection of products.
Quality Assurance – With quality assurance, quality management measures are carried out before the start of production to prevent any production errors from occurring in the first place. A big part of quality assurance measures are usually performed while the product is still being developed. Typically, test runs are carried out before the actual start of production so that everything runs smoothly in the actual production. 
Product Quality Inspection Step-By-Step: What Does the Inspection Process Look Like?
Let's walk through the process of working with a quality inspection company and what the inspection procedure looks like – step-by-step.
Step 1 – Define the Product Requirements & Expectations
The first step is not necessarily directly related to quality inspection but makes it easier in the end and reduces the risk of getting a wrong/faulty product. It's about precisely recording and writing down your product requirements before placing your order so that the manufacturer knows exactly what the product should be like in the end.
The more precise the better! You can already hire a company that offers quality assurance services in this phase. As explained above, quality assurance activities make sense during the development phase.
Potential product problems can be identified at this stage and the design can be changed if necessary so that no errors will occur during production. You then give your list of requirements to your manufacturer. Later you can use the same list to send it to the quality inspection company, which then checks whether the specifications have been adhered to.
Step 2 – Choose a Suitable Third-Party Inspection
When choosing a company, you should make sure that they have experience in testing your type of product. Additionally, it can be helpful if they are familiar with the FBA guidelines.
Most reputable third party inspection companies are certified according to certain international standards, for example according to ISO 9001:2015 standards. ISO 9001:2015 is a norm that defines the global standard for quality management systems.
In most countries, there are also local public institutions that give out official licenses for quality inspection companies. In China, for example, the General Admission of Quality Supervision, Inspection & Quarantine (AQSIQ) carefully vets and selects the companies that are eligible for the AQSIQ license.
So, if you are considering working with a certain company and they can provide some sort of official certification, that is definitely a huge plus and speaks for the quality of their services.
Step 3 – Write a Briefing for Your Inspection Company
Prepare a briefing for the quality inspection company outlining your product requirements and requests for specific tests. The more information you provide to the inspector, the better and more accurate the inspection will be.
Include the following elements:
Product name
Number of products that need to be tested
Weight and dimensions of your product
Product material(s)
Carton information
Product images
Images of the packaging
Request for pictures of the Commercial Invoice
Request for pictures of the Packing List
Request for pictures of the testing certificate (if applicable)
Quality standards for the product materials
Instructions for specific tests
Request for FBA compliance checks
Step 4 – Product Quality Inspection
Depending on your budget, hire a third party inspection for DUPRO inspections and/or inspections of the final product. As mentioned above, during the production inspections have the advantage that any defects or deficiencies can be detected and already corrected during production.
Before the final inspection is carried out, you determine the tolerable defect rate per batch. You can set the tolerable percentage by relying on the industry standard that is used to determine how many products need to be inspected in a sample of products. This standard is called AQL, which is short for Acceptable Quality Limits. Keep in mind that the third-party inspection will likely use their own AQLs unless you tell them otherwise!
Most sellers choose AQL level 2, where the checked quantity is usually 10% of your bulk order. At this standard level you get a good ratio of testing accuracy, effort and cost. 
A few days after the inspection, you will receive a detailed inspection report from the company containing the results.
The inspection protocol typically lists 3 types of defects:
Minor Defects – Small damages such as scratches on the packaging or dust on the product
Major Defects – More severe damages such as scratches on the product itself or slightly loose parts
Critical Defects – Unacceptable damages that prevents to the product from working properly
Read and review the inspection report carefully to decide whether to accept or reject the bulk order and have the supplier rework the non-sufficient products.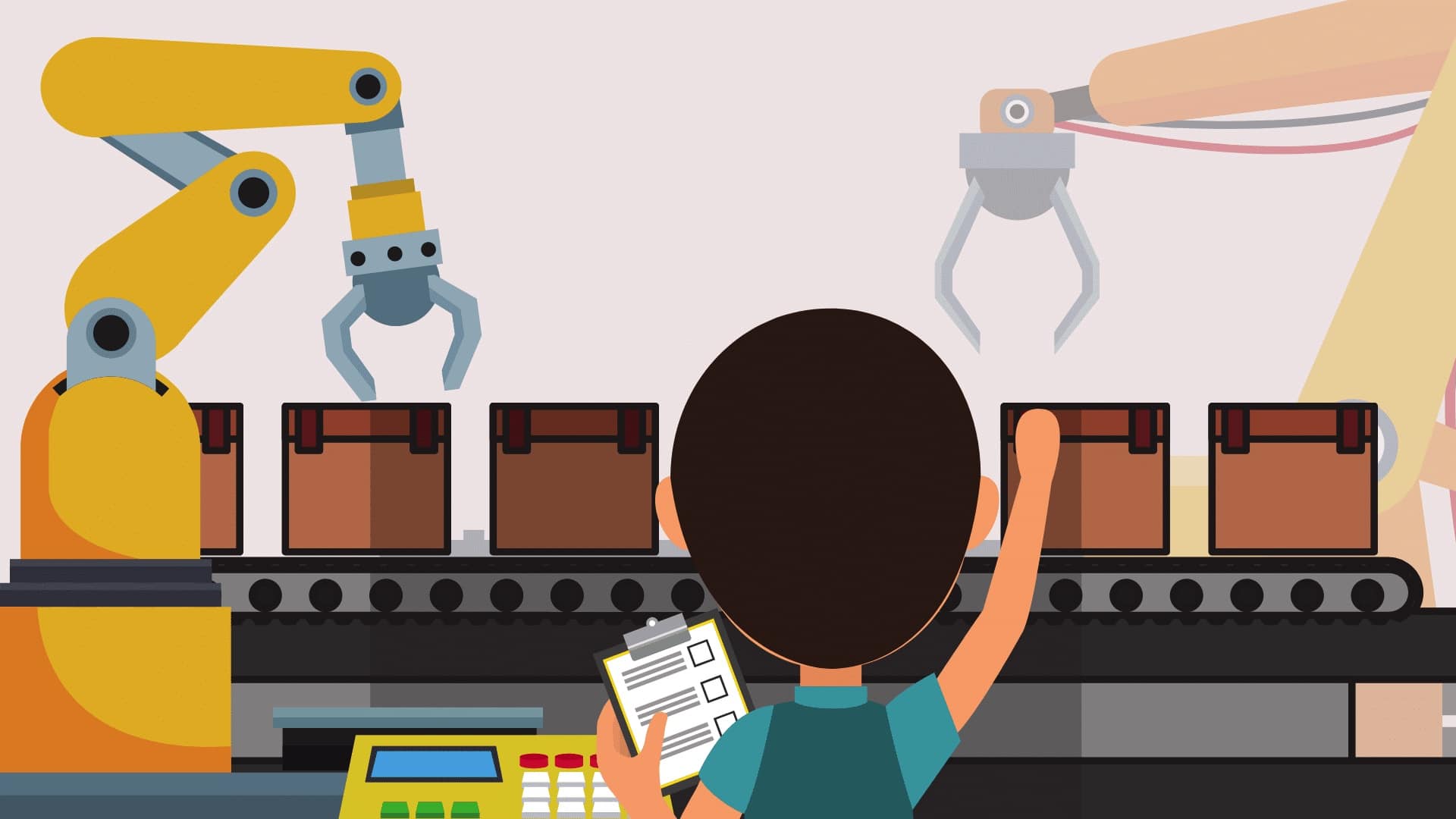 Step 5 – Address Quality Issues With Your Supplier
If defects or order deviations are found, discuss the consequences and next steps with your supplier right away.
Step 6 – Get the Re-Worked Batch Inspected Again
In the last step, another inspection is carried out. The inspector will check whether the manufacturer has adhered to the specifications for the revision of the products and whether everything now meets requirements. If not, have the supplier fix it.
Remember: As long as the products have not been shipped and you have not made the full payment for the order, you still hold a lot of bargaining power. Since the manufacturer has a great interest in receiving the second part of your payment, they will usually be willing to comply with your improvement demands.
Conclusion – You Can Only Succeed on Amazon With Quality Inspected Products
Keep in mind that a thorough quality inspection can save you thousands of dollars and ensures that your customers will be happy with their purchase. Happy customers write good reviews and listings with many good reviews make a lot of sales. Thus, having a quality inspection carried out is definitely a worthwhile investment.
One crucial takeaway is that the first and most important phase of your quality management takes place before you even confirm your order with your supplier, as a quality inspection only makes sense and can only be successful if you have clearly specified in advance which standards have to be met. Only if you have clearly defined contracts in writing, you can enforce your rights in case of non-fulfillment.
This works best if you have a split payment agreement with your supplier. If you pay only a part of the goods upfront, the supplier will make an effort to deliver great quality in order to get the remaining part of the payment.
For the quality inspection, you should give the inspector detailed information about your product specifications and instructions on what to look for during the inspection.
Get started: Use our free Matching Service to find your Third-Party Inspection →