When new sellers plan to launch products on Amazon, one of the first questions they ask themselves is if Amazon PPC is worth investing in. The answer depends on how much time and effort you are willing to invest in your campaign management.
Amazon advertising is a useful tool for sellers with very different goals and can bring unplanned benefits in business development at any stage. However, like any other auxiliary tool, PPC requires precise strategy and control. This is why your PPC strategy should be included in your business planning from the very beginning.
Especially when it comes to launching a new product, nothing can be more important than promotion. If customers don't find their way to the product, all your further work won't make as much sense and won't bring as much or any profit. Driving potential buyers to the product is the basis of a successful promotion and that's what PPC is made for.
External Traffic
The more customers see your product ads, the more your sales will grow, both organically and through advertising. The best way to reach as many ad viewers as possible is to run ads outside of Amazon.
A seller who brings external traffic to their listing will reach a much larger audience than sellers who limit themselves to internal traffic only. In addition, external traffic directed to Amazon improves the listing's organic ranking because the Amazon algorithm considers it organic traffic.
And there's another key benefit. While organic search presents customers with an entire search results page of competitors, external traffic sources bring potential buyers directly to the targeted listing.
The best traffic sources are: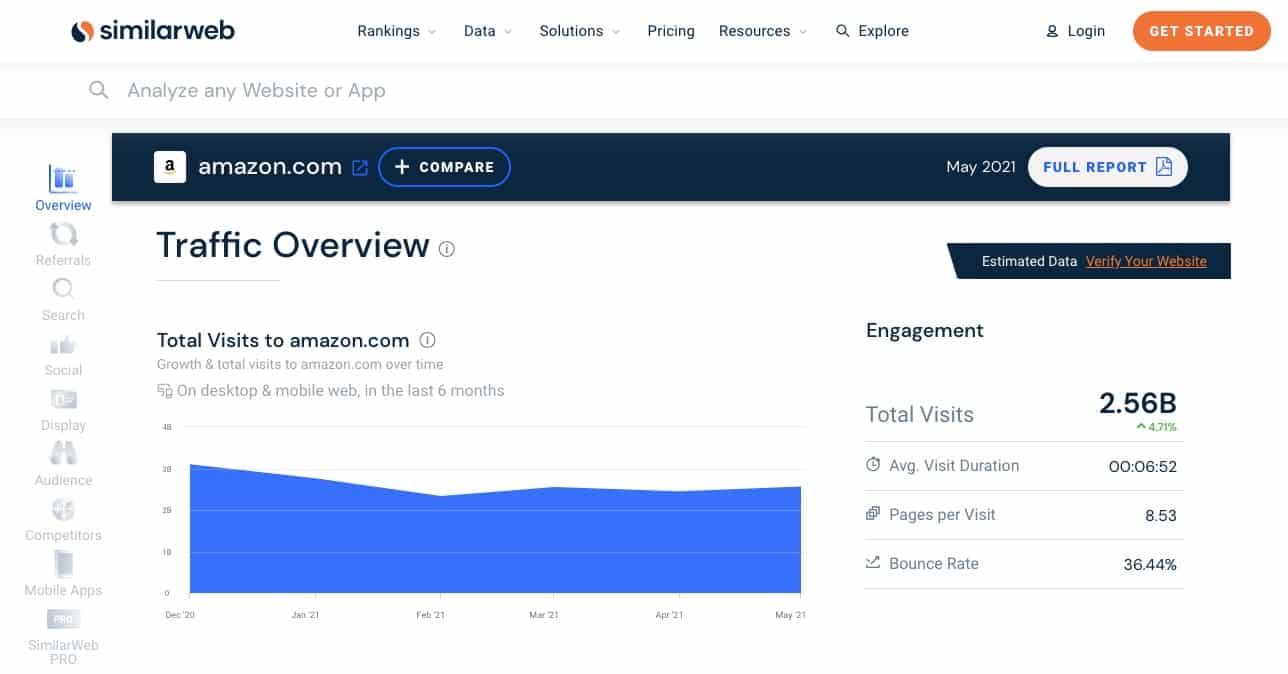 Source: https://www.similarweb.com/website/amazon.com/
As you can see from the screenshot, search engines are the most popular of all sources of external traffic. This may seem obvious, since the most common way to search for something is to "google" it. Nevertheless, social media is definitely catching up. YouTube wins first place when it comes to driving viewers to Amazon's offerings, with Facebook in second place, followed by Reddit, Twitter and Pinterest.
Often, customers are directed from brands' websites to their Amazon listings. However, this customer journey approach implies that people are familiar with the brand.
Brand Awareness And Sponsored Brands Ads
Fresh sellers and brands aren't the only ones launching new products on Amazon. Brands with a rich history and cultivated brand awareness also use Amazon to expand their customer base and promote a product through its famous brand name and logo.
As the most prominent selling platform, Amazon has long earned a good reputation worldwide and visitors have confidence in the brands operating on the markteplace(s).
Registered brands have the opportunity to create Sponsored Brands advertising campaigns and those who can run SBAs should definitely include them in their product promotion strategy. A product with a well-known brand name will become successful much faster than "no-name" products.
If old products were well received by the customers, they will have no doubts about buying new products of this brand, even if the number of reviews is not that high yet.
Sponsored Products And Sponsored Display Ads
A popular "must-do" method for product launches is to run all kinds of PPC ads on Amazon. This tactic aims to fill every possible ad slot on the search results page in order to fully capture the customers' attention.
However, the primary quality of any ad campaign must be its effectiveness. Without the right advertising settings and continuous campaign optimization, your ads will simply waste the allocated budget and cause considerable losses.
One of the most common reasons for Amazon PPC ads not converting is that sellers choose the wrong keywords for their campaign, which subsequently leads to irrelevant traffic and clicks. This means that a lot of people click on your ad, but don't bring any conversion.
To avoid this problem and save you a lot of time on ad optimization, sellers get help from Profit Whales. We offer an individual approach and our own vision to improve your PPC campaigns, are committed to the growth of your Amazon business and ready to build a long-term PPC strategy tailored to your needs and budget.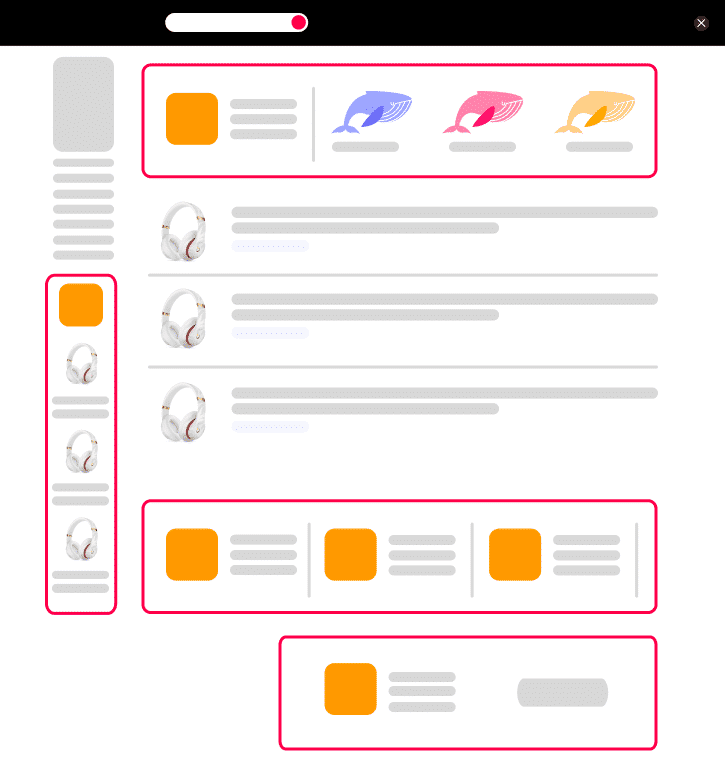 Automatic Campaigns
Automatic Amazon campaigns are a useful and convenient option for PPC beginners. Automatic campaigns are based on keywords and bids automatically selected and set by Amazon for the entire campaign, while the manual campaign system consists of manually picked keywords and bids.
Profit Whale's recommendation is to only use auto campaigns for promoting product launches when you don't have a lot of time to set up your ads.
However, if you want to have full control over keyword performance and bids, you should always choose manual campaigns or turn to a professional Amazon PPC agency for guidance.
Conclusion: Use All Assets Available to You!
There are quite a few metrics that sellers need to monitor so that no essential campaign details are missed. That's why running Amazon PPC campaigns requires a significant amount of effort.
Setting up and managing a successful PPC strategy for promoting new products is a complex combination of back-end and front-end assets, relevant traffic from various sources, and key e-commerce skills.
Nevertheless, Amazon is ideal for a product launch as the platform provides all the necessary conditions for product promotion, business improvement and development. With the right support from external Amazon PPC specialists, your launch will most definitely be a success, even if you are on a limited ad budget.