Amazon is growing unstoppably – and with it the number of 3rd party sellers on the platform.
More than 50% of Amazon's sales are now generated by third-party sellers, and this trend is further on the rise. 
However, not only customers are enthusiastic about the many strong brands on Amazon, but also an increasing number Amazon Acquisition Companies such as Aggregators or Brokers. 
By now, there are dozens of companies on the market that specialize in acquiring successful eCommerce companies and Amazon brands in particular. So if you are thinking of selling your Amazon FBA business, you will find that there are more potential buyers around than ever before.
In this guide, you'll learn how to find a qualified buyer, how you can sell your Amazon FBA business for its maximum price, and how you can minimize potential risks.
Who Can I Sell My Amazon FBA Business to?
First of all, not every Amazon business is considered worth buying. Only brands that have taken their business seriously and have taken good care of its growth and online presence are attractive to buyers.
Typically, Amazon brands are bought by competitors or by large acquisition companies that want to expand their brand portfolio. Such acquirers are specifically looking for Amazon businesses that still have significant potential for development, for example by optimizing logistics processes or expanding to other online marketplaces such as Walmart and co.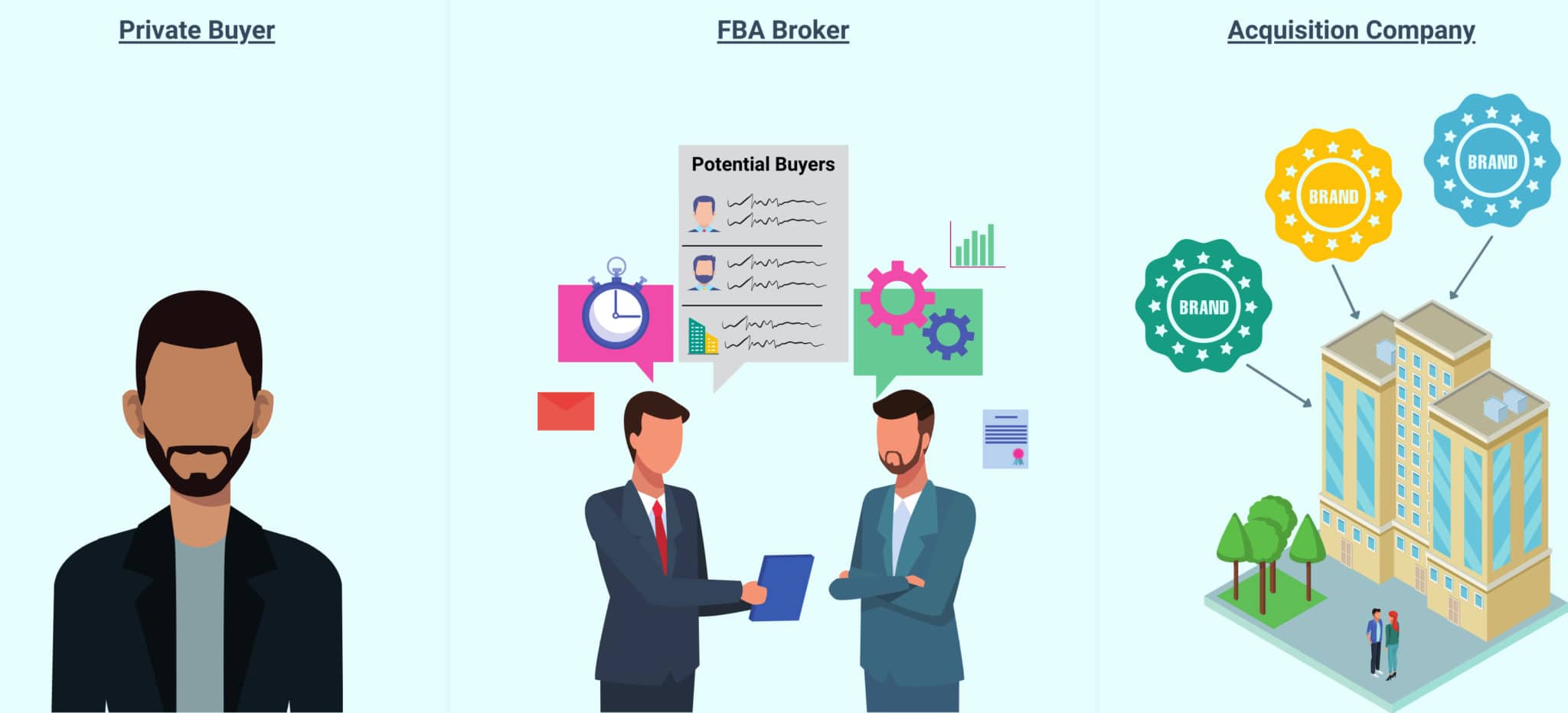 However, there are also private investors, such as other entrepreneurs who already have experience with digital business models or well-paid employees who want to build an additional income stream for themselves.
You could also sell your Amazon FBA business to a traditional brick-and-mortar store that doesn't want to build an online presence from scratch, but would rather buy and capitalize on a well-managed, established Amazon brand.
When Should I Sell my Amazon FBA Business?
The timing for selling your Amazon Brand is crucial, but unfortunately there is no hard rule on this.
Obviously, your business is not immediately attractive to buyers after selling 100 products and collecting 5 reviews. You should have been in business for a while and be able to show some decent numbers if you want to sell your brand.
If there are still obvious optimization potentials to increase sales and profit you can exploit with your own know-how and resources, then you should. Maybe you can negotiate better rates with your supplier or use a cheaper warehouse to increase your margin.
Also, brands that have an international presence, e.g. brands that sell on Amazon US and have expanded to Amazon EU, can charge a higher price as an established and strong presence on foreign marketplaces offers more growth opportunities for the buyer.
Essentially, the better your numbers are, the more bargaining power you will have and the better you can justify a higher selling price when you put your Amazon FBA business up for sale.
If you feel you have optimized all aspects of your business and your sales have been stable for a while, then this is a good time to sell your Amazon FBA business. A stable, solidly growing business sells better than a declining one.
Some may think that it makes sense to wait a while with the sale, when in the near future very likely more and more buyers will appear on the market. However, it can also make sense to sell the FBA business sooner rather than later, for example if you have a new project or investment coming up for which you need capital.
Most sellers sell their Amazon FBA business because it takes up too much of their time and they want to focus on another project, such as building a new brand.
You can then put the money you get from selling your Amazon business directly into measures that will make your new venture successful, as it will allow you to invest way more capital in product development and marketing measures than your competitors.
Although you "forgo" the projected profit of the next months, you can immediately start with your next project.
What is my Amazon FBA Business worth?
This part is probably the most exciting one for most Amazon FBA business owners: How much money can you make from selling your FBA business?
The good news first: The more well-funded buyers enter the market, the more negotiating power you will have when it comes to determining the price of your business.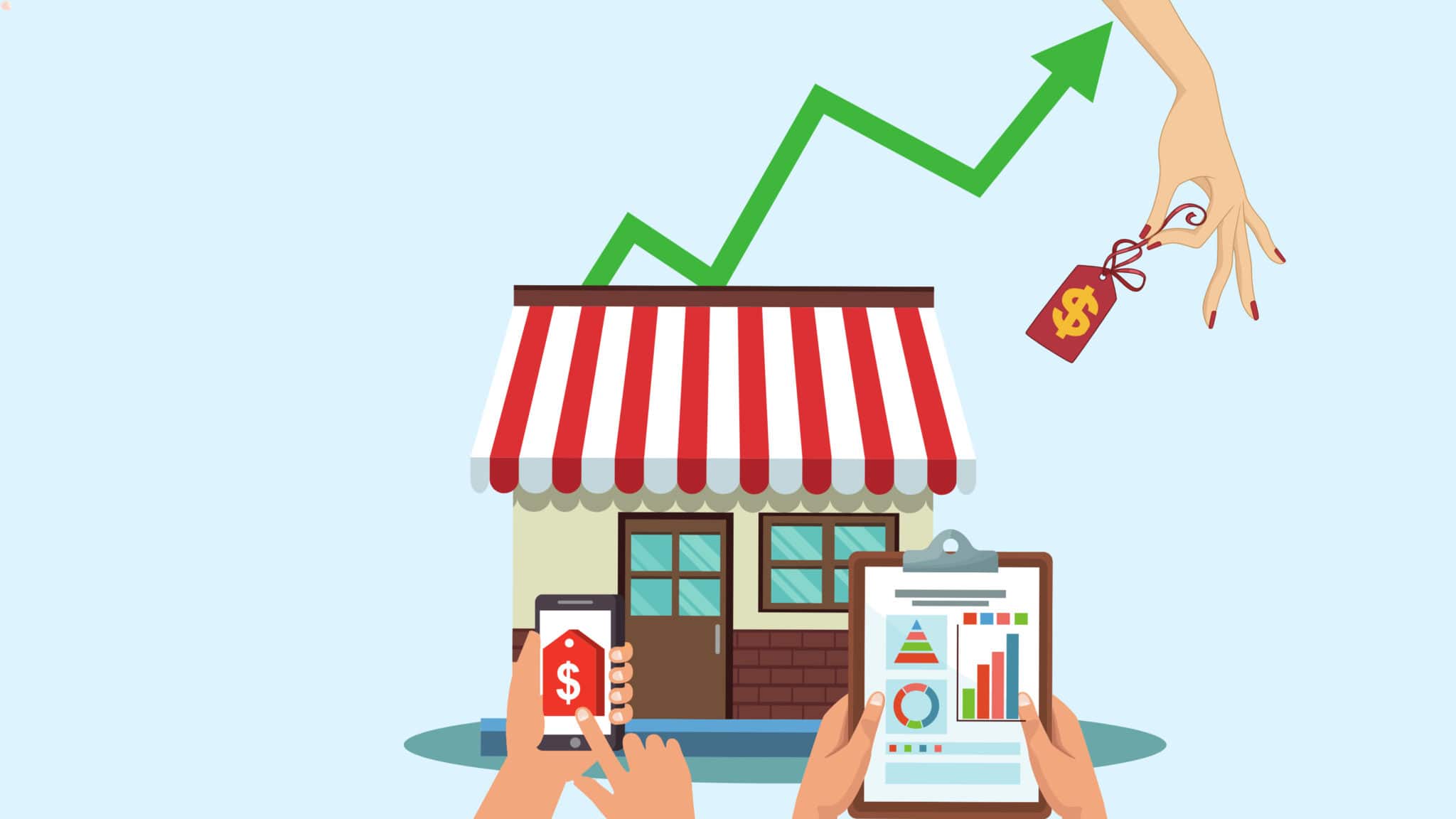 Also, you don't necessarily need to have the most innovative or advanced product – your real assets are intangible, such as your customer and supplier relationships, your logistics system, your overall online presence and brand popularity as well as your account/listing stats.
Especially if you were able to collect customer data you will usually get higher offers from buyers when you put your Amazon FBA business up for sale.
Here are some things potential buyers pay close attention to before making an offer:
Type of Amazon Business – Whether you're a reseller, have a private label brand or sell proprietary products influences your business' attractiveness for potential buyers. Retail arbitrage businesses are almost impossible to sell due to their highly volatile nature. An own brand with proprietary products is usually considered the most popular option among buyers, but if you have successfully established your brand with "just" generic private label products, it can also be very attractive.
Revenue, Profit & Costs – Usually, the second thing potential buyers look at are your numbers. The greatest value of your brand/business lies in its ability to generate revenue and produce profit. Thus, these numbers play a huge role in valuing your business. When you decide to sell your Amazon FBA business make sure you have a good overview of your numbers.
Account Age & Account Health – Of course, your account health also plays an important role in the valuation of your business. Potential buyers will check if you have committed any policy violations, if your account or listings have been suspended in the past, what your Best Seller Rank is, what your seller ratings are etc. The older your account is, the more numbers you can present and the more reliable they are.
Supplier Relationships – As explained earlier, having a good relationship with your supplier(s) is a valuable asset. Buyers prefer to buy Amazon FBA businesses that already have a long, well-maintained supplier relationship, as there is already a high level of trust. Plus, you will usually have very competitive purchase prices that you could negotiate due to the good relationship with your supplier.
Logistics system – Having a well-functioning logistics system in place is also an important aspect. Buyers want to buy a business that is as hassle-free as possible, so if you've already figured out the tricky part of logistics, that's more than appreciated.
Niche & Competition – Your niche and your competitive environment are also analyzed in detail by prospective buyers. They examine the density of competition, how you perform compared to your competitors and how you are positioned. A saturated niche with many competitors, e.g. yoga mats, is usually rather unattractive for buyers, unless you dominate the niche. Brands in niches with stable demand, high potential and little or weak competition are preferred.
Reviews – Since it takes a fairly long time to collect them, good reviews on Amazon are one of your most important assets. Buyers decide whether to even consider buying a product primarily based on the reviews of a listing. There it's easier to sell your FBA business for a high price if you have listings with many decent reviews, as they will give you a strong competitive advantage and thus make your brand more attractive to buyers.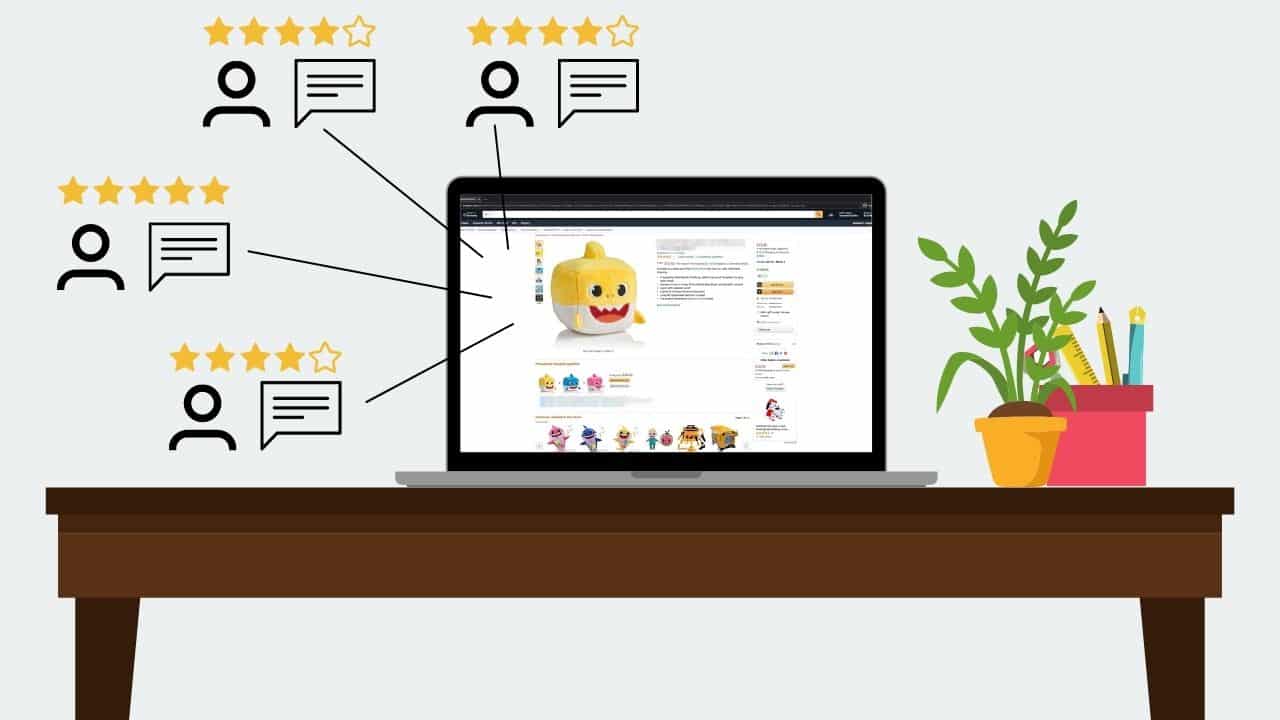 Brand Prominence – An FBA brand is extremely valuable if it manages to establish real customer loyalty. Especially in the Amazon environment with thousands of options to choose from, it is difficult to position your brand as a "go-to brand". However, Anker (an electronics accessories company) showed that this is possible. They have managed to get customers to choose their products rather than the ones of their competitors, even if there is a cheaper product on the market. If you have a brand that is well known and has loyal customers, your brand's value will be a lot higher.
Diversity of the Product Portfolio – The diversity of your product range also plays a significant role in the valuation by buyers. If your entire revenue is dependent on just one single product, the risk that the entire business will decline when that product type is no longer in high demand is very high. For example, if your entire business is based on selling masks because they were in high demand during the 2020 pandemic, but you don't offer any other products, your brand will be worth very little once things return to normal.
International Presence & Growth Opportunities – As mentioned earlier, your international presence is also important. If you have an established and strong presence on foreign marketplaces you provide the buyer with more growth opportunities and thus you can ask for a higher price when you sell your Amazon FBA Business.
(Almost) all FBA brokers or acquisition companies offer a free initial valuation of your business. These estimates are based on the "hard facts", i.e. sales, profit, and so on.
A popular method of calculation is the SDE multiple method. SDE stands for "Sellers Discretionary Cash Flow" and is basically just your personal net profit.
SDE = Total Sales + Add-Backs – Production Costs – Additional Expenses
Your monthly SDE is then usually multiplied by a multiple between 10 and 20. Adding this to the value of your inventory will give you the range of the purchase price.
So if you make $150,000 a month in sales, pay yourself $10,000 in salary, and have $100,000 in expenses/costs, your SDE is $60,000. Thus, the sales price range is between $600,000 and $1,200,000, plus the value of your inventory.
Let's say that you have a very stable brand and do very well in valuing the "soft" factors. Thus, you will be offered a multiple of 18. If you still have $200,000 worth of goods in storage. Then your selling price is
($60,000 SDE x 18 Multiple) + $200,000 Inventory = $1,280,000.
"But I have read on websites that I can get a 25-30 multiple of my SDE".
Be careful with claims like these and stay realistic. While there are brands that are sold at such high prices, this is the absolute exception. The sellers who advertise with such high numbers only do so to attract a lot of sellers and convince them to sell their Amazon FBA business to/through them. The purchase price you get at the end usually never matches these utopian numbers from the ads you saw.
Nevertheless, it does not hurt to get a free valuation from such sellers as well. If you use our free valuation form you will get valuations from many different potential buyers, so you can get a good idea of how much you will get when you eventually sell your FBA business.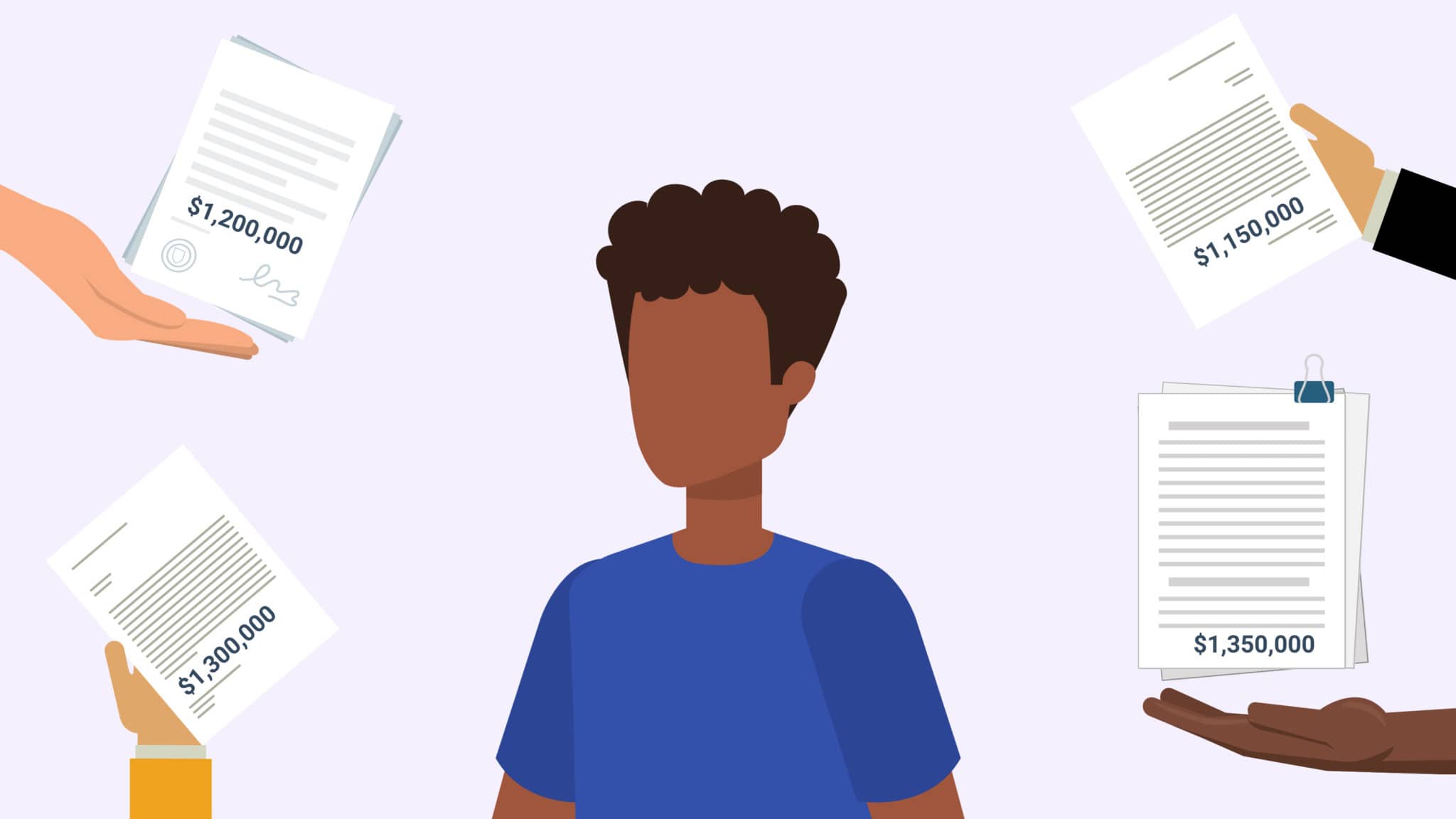 Should I Use an Amazon FBA Broker?
The first option is not recommended. However, if you want to handle everything on your own then only if you hire an eCommerce lawyer for legal advice who knows how to handle the sale of digital assets.
The big problem, though, is finding qualified buyers in the first place. For many sellers their brand is also their "baby" and of course they want it to be in good hands. Although there are platforms where you can list your business yourself, you have little insight into the quality of potential buyers. They may not pay at all, not pay the whole amount, delay the payment etc. Obviously, this carries potentially high risks.
In addition, the sale of your Amazon FBA business and the associated migration of your account or listing requires perfect communication and close interaction with Amazon. As a "layperson", things can quickly go wrong here. And the last thing you want is a suspended account.
Besides, many buyers are like sharks. As soon as they sense that you are not experienced in negotiating and selling businesses, they will do everything they can to push you into a deal that is favorable for them – and unfavorable for you.
An FBA broker can prevent exactly that. The primary goal of a broker is not only to make a good deal for the buyer but also to make the seller happy.
Usually, an Amazon business broker takes 10-15% commission on the gross sale price when he gets you a deal. However, this is anything but a disadvantage, because the broker is obviously keen to achieve a high sale price and thus a high commission for himself.
In addition, an FBA broker can help you not only to find suitable buyers, but usually also with negotiations and deal structuring. This saves you a lot of time and stress.
The third option is to sell directly to a large acquirer with a good reputation. These acquirers combine multiple brands under one corporate umbrella through acquisitions of Amazon FBA companies.
The big advantage is that the deals are usually executed very quickly and that these companies have a real interest in continuing your legacy. In addition, it is common for large acquirers to pay the full purchase price quickly and offer large advance payments.
How Long Does it take to Sell My FBA Business?
For many sellers, the sale of their business is very time-sensitive. However, how long it takes from the decision to sell your Amazon FBA business to the actual receipt of the sale price depends on several factors, such as the size of your business, the complexity of its structure and the deal terms.
The bigger your business and the more complicated its structures, the longer it will take to sell it.
A report by Empire Flippers, which analyzed data from dozens of business acquisitions, shows that on average it takes between 63 and 73 days to sell a business. Once the actual sale is completed, there is an additional waiting period, as it takes a while to transfer your digital assets to the buyer. In most cases, you will receive the full payment only after the successful transfer of all assets.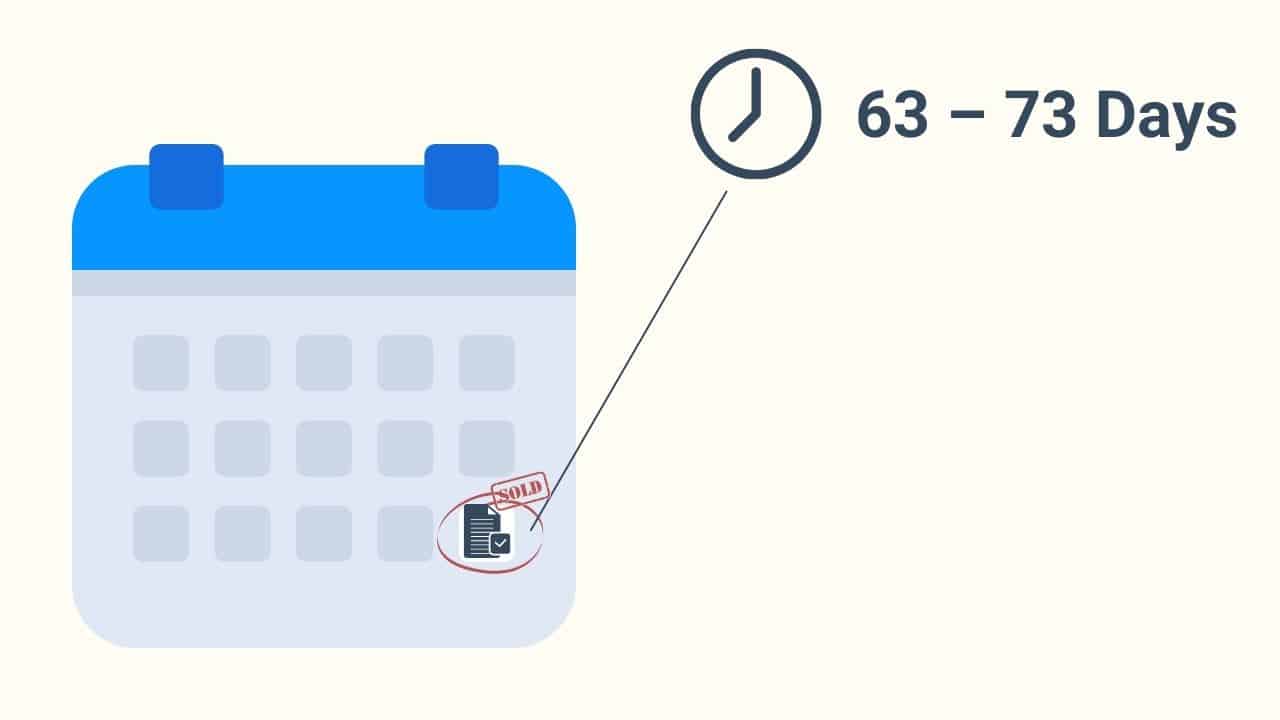 Unfortunately, the Amazon FBA team is very slow when it comes to transferring the assets from the seller to the buyer. They manually check and approve everything, so far there is no streamlined, automated solution for the change of ownership of Amazon FBA businesses.
The potential negative consequence of long selling times is that buyers may get cold feet and bail out of the deal. A good way to prevent a buyer from "ghosting" you or canceling the whole process is to use an FBA broker or choose a professional acquisition company as a buyer in the first place, as the risk of something like this happening is very low when you work with professionals.
In addition, brokers and acquisition companies usually have a good relationship with Amazon, which speeds up the business migration process considerably.
How to Sell Your FBA Business: Step by Step
Now that we've given you all the important info about selling your Amazon FBA business, it's time to break down the sales process into its individual steps.
Step 1: Prepare your Numbers
As we have already seen earlier in this article, selling your Amazon FBA business is first and foremost a numbers game.
In the first step, you should thus create an overview of your finances and prepare a prospectus for potential buyers to review.
This prospectus should contain all important facts and figures of the past 12 to 36 months, so that everyone can see how profitable your Amazon FBA business has been and how it has grown over the past years and months.
Step 2: Get Several Valuations
You should never rush into selling your business to the first bidder. Even if you are already quite sure who you would like to sell your business to, you should still get several valuations. Not every buyer will offer the same price, but this will give you a rough idea of what the price range will be and for how much you can negotiate.
Be careful with online calculators. Most of the time they only include the hard facts like profit and sales in their calculations and neglect the soft facts that make your business more valuable.
Rather use our free valuation form. Simply enter the most important information about your business. Afterwards this information will be sent to various FBA brokers and acquisition companies, who will then ask you for further information or provide you with an estimate right away.
This way you will quickly get many opinions on the value of your brand and know approximately how much you can expect to sell it for.
Step 3: Determine your Future Involvement
In this step, you should consider to what extent and how long you want to be involved in the business after the sale.
For many sellers, the sale of their FBA business is very emotional, as they have often "raised" and nurtured it for years and have many memories associated with it. So it's understandable if you want to be at least partially involved in the business.
So before you decide on a buyer, you should be clear about whether and what role you want to continue to play in the business.
Some buyers even welcome it if the old owner wants to stay with the company, even if only for a while. This way you can impart all of your knowledge to the new owners and facilitate a smooth transition of the work processes.
However, there are also buyers who want you to not be a part of the business from the moment it is sold whatsoever.
Thus, it is important that you are clear about your involvement preferences because this will help you to exclude or prioritize some buyers.
Step 4: Choose a Buyer
You already know what types of buyers there are. As mentioned, we absolutely do not recommend looking for a buyer on your own, unless it is a huge professional acquisition company, such as Thrasio.
But whether you are looking for a buyer yourself or using an FBA broker, don't just follow the money but also listen to your gut feeling when making your decision. Especially if you want to stay involved with the company after the acquisition, you should feel comfortable with the buyer on a personal level as well.
Compare the different offers and take a close look at the takeover conditions. It's best to shortlist potential candidates and then, if possible, talk to them in person.
Step 5: Negotiate a Price & Deal Terms
Once you have decided on a buyer, it's a matter of negotiating the purchase price and working out a proper, detailed deal.
An Amazon business broker can help you with this. If you are not working with a broker, you should always consult an experienced lawyer who is familiar with merger and acquisition laws. Otherwise you run the risk of getting ripped off.
Usually, the buyer will send a Letter of Intent (LOI) describing the price and payment terms (timing, upfront payment, etc.) he is offering. Then you have the possibility to accept this offer exactly as it is or to suggest changes.
As soon as you and the buyer have reached an agreement and both of you have accepted the negotiated conditions, there will usually be a short so-called due diligence phase in which the buyer verifies that all numbers and other information you have provided are correct. So don't try to make your company look better or more profitable than it actually is, as at this stage they will find out if you have lied or not anyway.
Once the due diligence phase is over and the buyer is satisfied with the company, you will put your acquisition agreement in writing and sign it.
Step 6: Inform Amazon
At this point (if not before) Amazon should be notified that you sell your Amazon FBA business and that your listings/seller account need to be transferred to the buyer. This phase is particularly delicate, as Amazon tends to press the "suspension button" quite quickly.
So before you start transferring any assets, make sure you have Amazon's written notice and consent that your business is being transferred to someone else.
FBA brokers and professional acquisition companies usually work directly with an internal team at Amazon on such acquisitions, which facilitates the transfer of assets.
There are 2 basic types of asset transfers:
Account Takeover – The login info and tax details are changed from the sellers credentials to the buyer credentials. So with this method you are not only transferring your product listings, but your entire account.
Listing Migration – With this method, only the product listings are transferred from your seller account to the buyer's seller account, including all of their reviews and their sales history. This takes way longer than an account takeover but has the advantage of allowing you to keep your account.
"But in the Amazon TOS it says that seller accounts are not transferable?"
That you cannot transfer entire Amazon seller accounts is a widespread misconception. This rule exists primarily to prevent fraud so when you inform Amazon, make sure to explain your intention and get their approval. Amazon will usually not only approve, but often even help with the transfer of your account.
Step 7: Exchange of the Money and Ownership
Step 7 is the final phase of selling your Amazon FBA business. Now your account/listings will effectively be transferred to the buyer and you will receive your money (or the rest of the money if you have already received an upfront payment).
There are also great third-party escrow payment providers that will "park" the money on their bank account until the deal is done. Once all assets have been transferred, the escrow payment provider releases the funds, the money is transferred to your bank account and you can fully access it.
The Bottom Line – Work with Professionals and Proctively Communicate with Amazon
There are many things to consider when selling your Amazon FBA business and the process is not something that should be rushed.
The key takeaways are that you should definitely work with a professional FBA broker or, if you want to handle the sale yourself, sell your business to an established acquisition company and consult a lawyer.
Otherwise, you run a high risk of getting ripped off and losing your hard-earned business for nothing.
Also, the most important thing is that you inform Amazon about the planned sale and keep them in the loop so that you avoid the risk of your account being suspended.
In general, you should always get several valuations for your business to get the best possible idea of how much your FBA business is worth. Simply use our free Amazon FBA business valuation form and get non-binding estimates of your business value from many different potential buyers.
We hope you enjoyed reading this guide and feel ready to sell your business now. If you have any questions just leave a comment below this post or use our contact form and we'll answer you right away.