Getting new clients with as little financial and actual effort as possible – that's the dream of many. However, it's not always that easy. 
For most business, it can be quite a stressful challenge to constantly acquire new clients. But it's also substantial.
Therefore we wrote this blogpost to summarize 3 effective methods to help you get new clients. We'll talk about the benefits of e-commerce agency directories, networking on LinkedIn and, last but not least, content marketing.
So if you are currently struggling to keep a constant stream of new inquiries, this is for you! This blog post is aimed at agencies who want to get more exposure in their niche. Want to learn more? Read on!
1. Create Agency Directory Listing
The first way to get clients for your e-commerce agency is to create a listing on an agency directory.
An agency directory is a structured listing of agencies and their services. It gives agencies a platform to introduce themselves and allows users to browse the listings and reach out to agencies who offer exactly what they are looking for. 
From an agency's perspective, it's one of the easiest ways to get more exposure online. In addition to promoting your services, you can also drive Google traffic to your website and social media accounts.
An agency directory can provide you with qualified leads that match your skills, expertise and customer requirements. 
So choose an agency directory that specializes in your niche, create a listing and reply to incoming inquiries as soon as possible.
2. Start Networking on LinkedIn and Build Up a Network in Your Niche
Another good way for agencies to get new clients is to use Social Media for business. The best-known professionally used platform is LinkedIn.
It's structured almost like the private social media network Facebook and allows you to present yourself, your business and your services. You can publish and share posts and exchange messages with other users.
LinkedIn marketing has many benefits for your business:
Contact potential clients – On LinkedIn, you can get in touch with people from your niche in a very easygoing and non-binding way. 
Increase your reach – But building new connections isn't the only benefit on LinkedIn. It doesn't only give you the opportunity to constantly grow your network but your reach as well. This way, more and more people who may be interested in your services will become aware of you.
Gain insights from the market – Lastly, you get direct feedback from the market as your contacts will let you know directly what they think about your services. Easily analyze the demand and gain valuable insights for your business.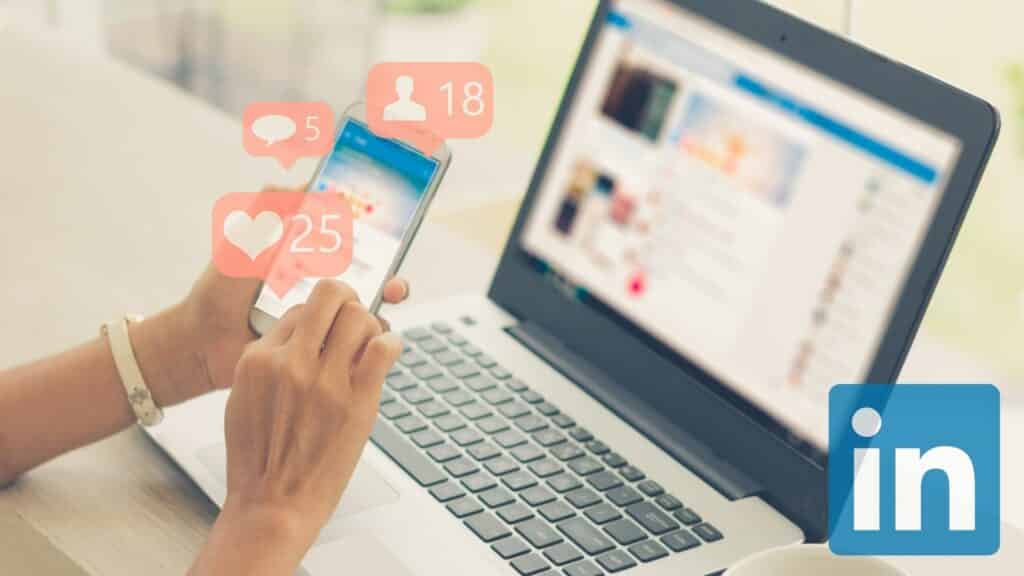 Just be aware that being connected on LinkedIn doesn't mean much. You have to actually put in some work to turn these leads into new clients. Be authentic and show genuine interest in your conversation partners. Only this way you will be able to grow a real connection.
If you are consistent and regularly spend time on your LinkedIn tasks, you will be able to expand your network and eventually turn contacts into new clients!
3. Become a Pro at Content Marketing and Run Your Own Blog
Content marketing is one of the strongest strategies to get new clients.
If you create content for your website's blog, people will find your website through Google. Once people are already on your website and like your content, it is quite likely they will have a look around. And this powerful!
In the best case, your services convince your website's visitors right away so they directly reach out to you to book your services or at least leave their contact details for further information.
So your main goal is to produce content that gives people real added value. Only then, it will rank high in the Google search results and help you to gain reach and visibility.
Content marketing and writing a successful blog is not pure coincidence, it's an art on its own. You need to know your audience and find topics that they are interested in. But if you master it, it's one of the most valuable marketing channels that will help you in your lead generation process.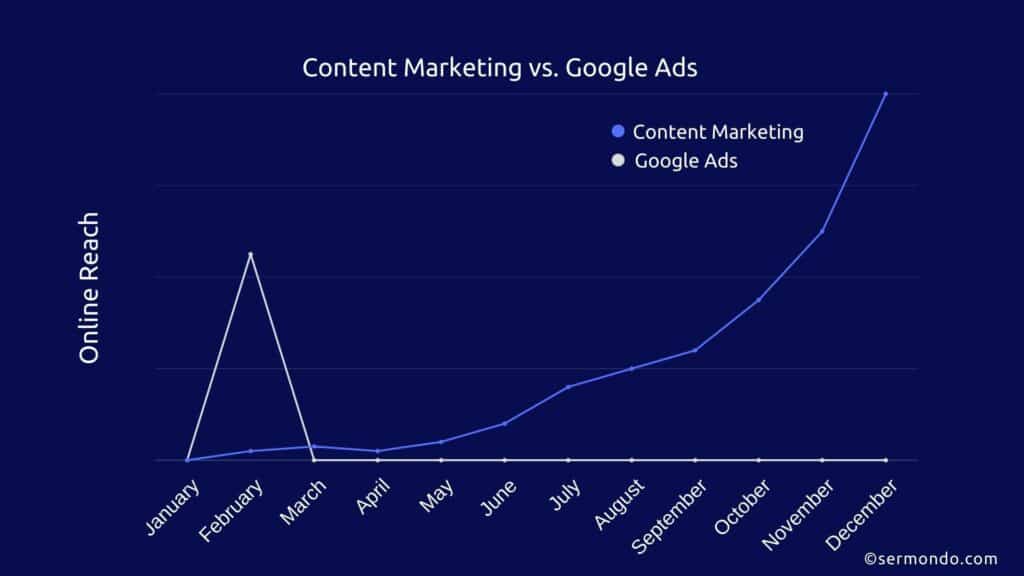 In comparison to Google ads, this strategy doesn't depend on paying money. But you have to be patient! The results may take some time, but the efforts you put into your own blog will be worth it in the long run.
Conclusion on How to Get Agency Clients: Use Every Chance You Got!
There are many ways to successfully create a flowing stream of new clients. Agency directories,  networking on LinkedIn and content marketing are definitely three of the most efficient ones.
But don't rely on only one method. Most strategies develop their greatest potential when they are combined. So don't limit yourself to just one strategy and use the different strategies to benefit from synergy effects.
If you have an Amazon agency, creating and listing on an e-commerce agency directory is a good way to increase your overall brand awareness.
Sermondo.com is the right choice for you! Sermondo is a global service provider platform that focuses on Amazon services. It connects Amazon sellers with the best service providers from all over the world. 
Create your own Sermondo listing now to showcase and promote your company and get more exposure!
Find out more about Sermondo and create your own listing now →