Do you need help with finding the right Amazon seller insurance? You've come to the right place!
As an Amazon seller, there are numerous rules and regulations to follow – and most sellers don't even know them all – just like the obligation to obtain liability insurance after reaching a certain sales level. To avoid getting in trouble with Amazon, it's important to read Amazon's terms of service (ToS) carefully.
But don't worry, we got you covered. In this blog post, we will explain what Amazon seller insurance actually is, why you need it and what Amazon's requirements are.
On top of that, we will give you our top 3 recommendations for Amazon seller insurance companies who know exactly what you need to be protected. 
What Is Amazon Seller Insurance?
First we need to talk about what Amazon seller insurance even is. Unlike many people might think, it is not a special type of policy you can purchase. The term refers to all insurance types that meet Amazon's insurance requirements and that lower the risks Amazon sellers are typically facing in their day to day business.
There are many types of insurance to choose from. Most Amazon sellers choose a plan that includes General Liability. General Liability Insurance typically covers bodily injury and property damage as a result from interacting with your Amazon business. That means if someone falls over a box of your inventory, breaks a leg and rips their shirt, your insurance will cover the expenses.
Why Do I Need Amazon Seller Insurance?
But why is insurance even important for you as an Amazon seller? There are two reasons for that:
…Because It Is Mandatory for Some Sellers
First of all, for some sellers insurance is mandatory. You need commercial liability insurance 
if you have a Pro Merchant account and exceed the applicable insurance threshold of 10,000 USD in gross proceeds in sales in one month on Amazon.com or 
if requested by Amazon.
You can find this requirement under section 9 of the Amazon Services Business Solutions Agreement. To get proof that you are following the rules, Amazon may ask you to send in your certificate of insurance. Other documents, such as the full insurance policy, may be uploaded upon request. 
But not only Amazon has requirements like that. Some service providers, especially those who handle your logistics and store your products, like fulfillment centers for example, may require to purchase insurance by contract before they start working with you. 
…Because You Want to Minimize Your Own Risks
But even if your monthly sales are under Amazon's insurance threshold or if you are not required to do so by contract, purchasing insurance is definitely a smart move anyway.
Selling on Amazon, any other business, comes with a lot of unforeseeable risks. You may be confronted with claims that may cause huge financial losses. For example, customers may want compensation for injuries or damage to their property that resulted from defective products you have sold. You never know what may happen and while you can never be prepared for everything, by purchasing insurance that will help you recover the cost of damages, you can at least minimize your risks and protect yourself from the worst consequences.
Amazon Insurance Requirements – What Type of Insurance Do Amazon Sellers Need?
Once you've exceeded the insurance threshold of 10,000 USD, you are required to purchase a commercial insurance policy. You will find the specific insurance requirements under the Pro Merchant Insurance Requirements Page (towards the bottom of the Program Policies):
Insurance Type – You may purchase either commercial general, umbrella or excess liability insurance. As mentioned before, General Liability Insurance covers bodily injury and property damage. Umbrella and excess liability insurance policies offer an extra layer of protection that goes a step further than your primary insurance policy. 
1 Million USD Policy Limit – The Policy Limit must be at least 1 million USD per occurrence and in aggregate and cover all liabilities caused by or occurring in conjunction with the operation of your business, including products, products/completed operations and bodily injury.
Insurance Provider – You must choose an insurance provider with global claim handling capability and a financial rating of S&P A- and/or AM Best A- or better.
Insured Names – Your insured name must match the legal entity name you provided to Amazon when you opened your seller account. Furthermore, the policy must name Amazon and its assignees as additional insureds.
30 Days' Notice – Your insurance provider must give Amazon at least 30 days' notice of cancellation, modification or nonrenewal. 
Deductible Limit – The deductible must not be greater than 10,000 USD. Any deductible amount must be listed on the certificate of insurance.
Range of Policy – The policy must include all products offered in your Amazon listings. So if you have multiple active Amazon listings, be sure to include them all.
Formalities – The policy must be completed in its entirety and signed. Additionally, it must be valid for at least 60 days from the date of submission.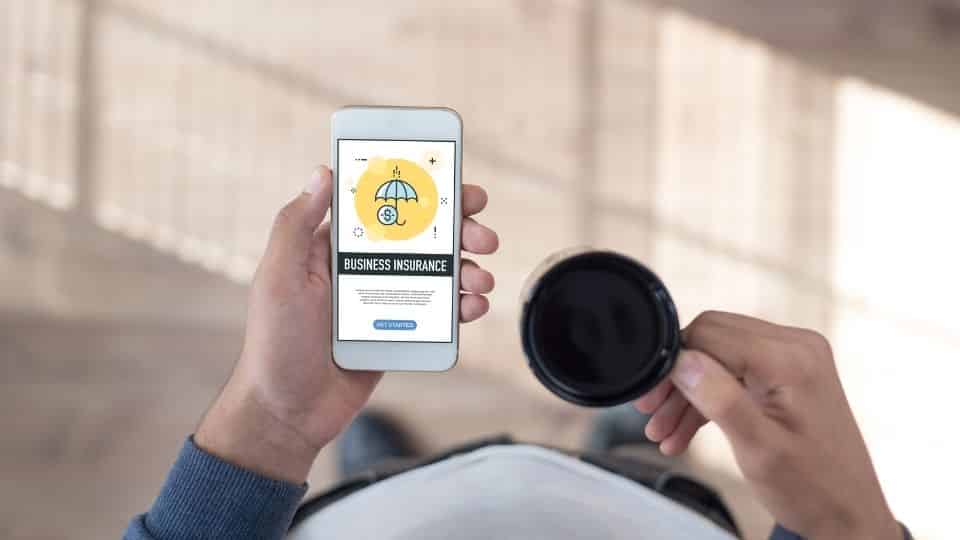 How Much Does Amazon Seller Insurance Cost And Which Criteria Are There?
The cost for Amazon seller insurance depends on various factors. Criteria that have an impact on the price are for example
the type and number of policies 
extent of coverage and policy limits
the type of business (size & industry)
the products you offer
your business' location
history of previous claims
Because there are so many variables, it's impossible to give an exact number. Get a customized quote from an insurance company to find out more.
Amazon Seller Insurance – Our Top 3 Recommendations
There is no "one best Amazon seller insurance". Picking an insurance carrier always depends on your individual needs. It all comes down to finding an insurance carrier that provides the correct level of coverage at an affordable rate. There is no point in insuring risks that your Amazon business will probably never face but at the same time of course you need to make sure you don't have too little protection either. 
We recommend to choose an insurance company that is experienced in working with Amazon sellers. They know better than anybody else what Amazon's requirements are and what type of coverage you need. 
Amazon has launched its "Insurance Accelerator" that also provides support for Amazon sellers who want to purchase insurance. It's a network of insurance providers that work specifically with Amazon and Ecommerce sellers, just like our recommendations.
We've picked our top 3 Amazon insurance companies that you can't go wrong with. All of them know Amazon's insurance requirements well and offer the type of policies you need.
Find out what they cover, how much they cost and what their characteristics are!
1. CoverWallet – Your Amazon Seller Insurance Broker
Let's start out with CoverWallet. What makes this company so special is the fact that they are not just an insurer, but a broker who partners with premium insurance carriers. This way, you can get quotes from many different carriers and compare them before you chose your best fit. CoverWallet's goal is to make it as easy as possible for businesses to understand, buy and manage insurance.
Another great feature CovverWallet provides is their coverage recommendations and policy management tools. With their expertise and experience on insuring Ecommerce companies, they are just a perfect match for Amazon sellers.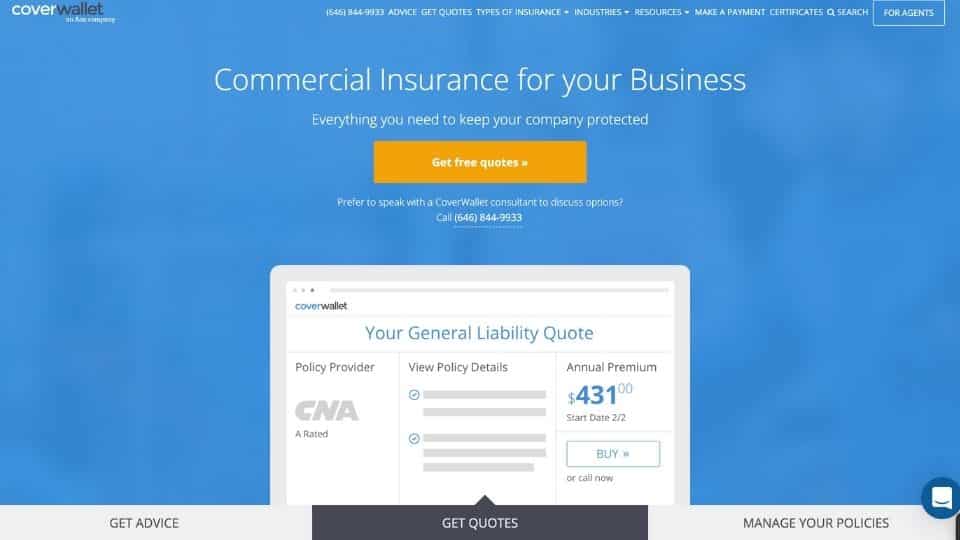 Pricing
General Liability Insurance premiums by CoverWallet start around 29 USD per year (350 USD per year). But as always, the cost depends on various factors, such as
the type of business
location
history of previous claims
current and past business activities
internal business practice and structure
as all of the factors above decide which policies you need for your Amazon business.
Coverage Options
CoverWallet's offer includes the most common insurance types, such as
General Liability
Workers Compensation
Business Owners Policy (BOP)
Commercial Property
Professional Liability
and many more.
Who Should Consider Choosing CoverWallet as Amazon Seller Insurance
If you want to be able to compare different carriers and their offers, CoverWallet is perfect for you. With its amazing online features that are available on the website 24/7, you can expect to always get great support. You can access features like policy comparisons, claim support and certificates of insurance assistance, just to name a few examples.
2. Hiscox – The Insurance Partner for Small Businesses
Next up is Hiscox –  the expert for smaller businesses. In the recent years, the company has developed insurance products especially for small businesses and Ecommerce sellers. They offer tailored policy types, affordable prices and worldwide coverage. Their coverage satisfies the most standard contract insurance requirements.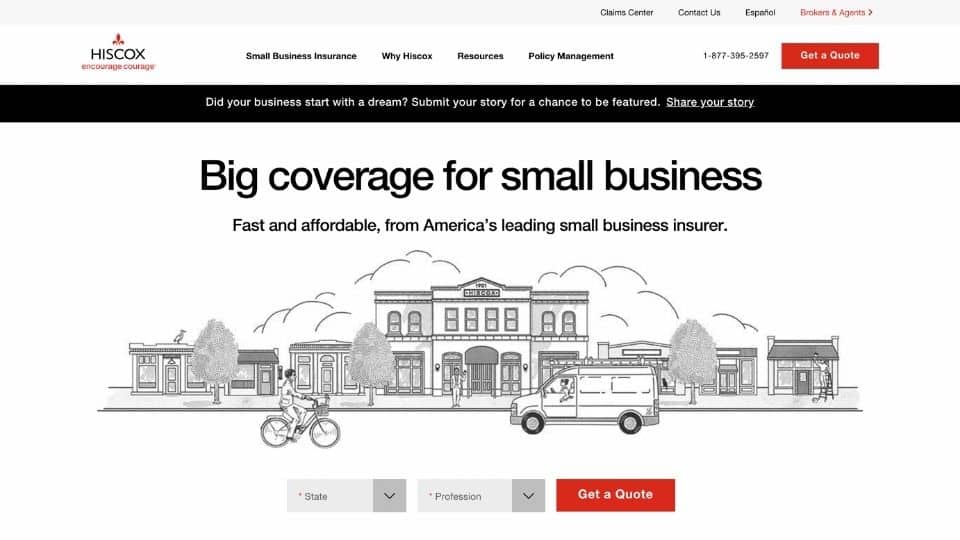 Pricing
Hiscox' general liability policy starts at 29.17 USD per month (350 USD per year). But once again, the cost may vary depending on
size of the business
industry
location
amount of required coverage.
To help you manage your cash flow and to stay as flexible as possible, Hiscox offers flexible payment options that allow you to choose between monthly or annual payments with no additional fees. Thumbs up!
Coverage Options
As mentioned before, Hiscox focusses on small businesses and provide offers tailored to their needs, such as great liability insurance plans. Depending on your business' needs, coverage can be adjusted to your individual risks. Available coverage includes
General Liability
Professional Liability
Cyber Security
Workers Compensation
Who Should Consider Choosing Hiscox as Amazon Seller Insurance
While Hiscox covers everything from small business owners to LLC businesses, most of their insurance products are especially designed for small business' needs. Therefore Hiscox is a great choice for Amazon sellers.
3. CommercialInsurance.net – Simple Insurance Quotes
Just like our first recommendation, CommercialInsurance.net is a business insurance broker who partners with well-known carriers like Nationwide, TheHartford, Liberty Mutual, Gallagher and more. It offers a number of commercial insurance products for all kinds of businesses including Amazon sellers.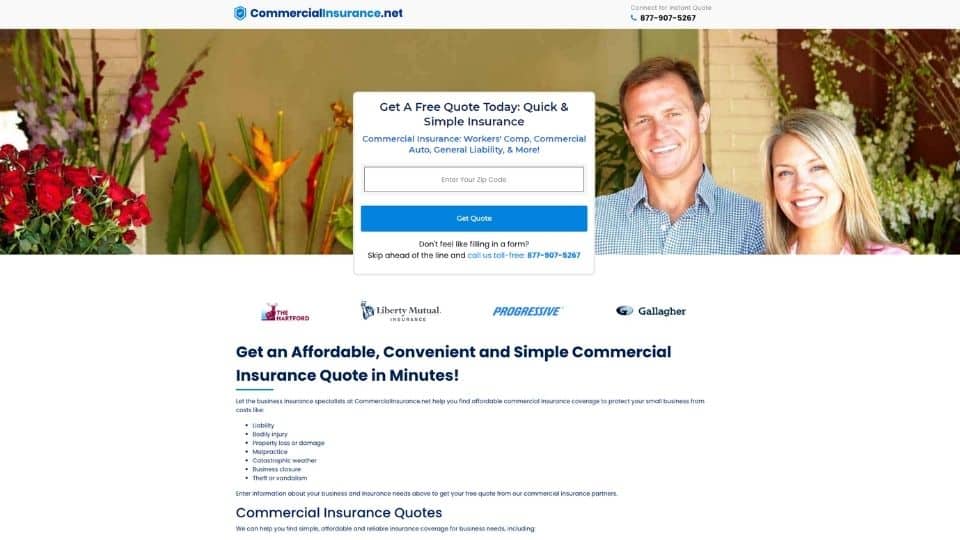 Pricing
There is no information on the pricing for Amazon seller insurance rates available on the website. The rates usually depend on various factors, such as
products and services
sales and
claims history
Get a customized quote on the website to find out more.
Coverage Options
You can purchase a big variety of insurance types, including
General Liability 
Professional Liability
Workers Compensation
Business Owners Policy (BOP)
Commercial Property
Business Hazard
and more.
Who Should Consider Choosing CommercialInsurance.net 
CommercialInsurance.net is a great choice for Amazon sellers who want to have a few options to choose from. Insurance plans are available in all states with the exception of Alaska and Hawaii. Check out the website to learn more on how to protect your business with the right insurance policy or to get your customized quote.
Conclusion: Amazon Seller Insurance Is Both a Requirement & Helpful at the Same Time
All Amazon sellers should have insurance. While it is a requirement for some, it's highly beneficial for others, too. It may seem unnecessary at first, but it can definitely save you from a lot of trouble. The Ecommerce industry is unpredictable and you never know what may happen. If you don't want to risk financial damage due to lawsuits, thefts, injury and more, there is no way around getting Amazon seller insurance. 
But you should be aware as there is not just one provider or type of insurance. Next to Amazon's requirements, it all comes down to your personal preferences and how much coverage you want. Try finding the right balance between getting an insurance that provides enough coverage to keep you safe without unnecessary extras that only drive up the costs. An experienced insurance company will assist you with finding the right plan for your individual needs.