If you are running an Ecommerce business and you want to minimize financial damage and other risks, you've come to the right place.
Accidents happen, therefore it's important to be protected. Investing in Ecommerce business insurance is a smart move but picking the right carrier isn't always easy. You want insurance that covers your industry specific needs at an affordable rate.
As there are quite a big number of insurance companies and brokers with a huge variety of different offers to choose from, we are here to help you get an overview and pick the best fit for your Ecommerce business.
We've compared business insurances and gathered all the relevant information for you. What are their rates, what's covered and what else do you need to know? Find all the answers in this blog post!
What Is Ecommerce Business Insurance?
Ecommerce business insurance aims to lower the risk Ecommerce businesses are facing in their work. Ideally, it provides the right amount of protection from claims they might face.
Ecommerce business insurance is not a special policy you can get. The term refers to all insurance types that can be beneficial for Ecommerce businesses.
Why Do I Even Need Ecommerce Business Insurance? 2 Common Reasons
Before we dive deeper into the topic of Ecommerce business insurance, we need to clarify why insurance is so important for you as an Ecommerce business owner.
…Because You Want to Minimize Your Own Risks
The Ecommerce business comes with a lot of risks. A few examples of issues that may occur:
Defective products may injure a customer or damage their property
Issues that you have no control over may lead to you being unable to fill customer orders
A data breach may expose sensitive customer information
In the worst case, you will be confronted with one of these issues by your customers. It's hard to predict the consequences, but huge financial losses are likely, maybe even to a point where your whole business is at risk.
The right insurance will minimize your risks and protect you from the worst consequences by helping you recover the cost of damages.
…Because It's Mandatory to Have Insurance
But sometimes it's even mandatory to have insurance. A contract may require your business to be insured, for example
But even if you are below the threshold or if it's not mandatory for your business, it's always best to be safe. In order to protect your business from claims and lawsuits that you can't see coming, business insurance can save you from a lot of trouble.
What Type of Ecommerce Business Insurance Exists?
There are many different types of commercial insurance to choose from. Three of the most common types are
General Liability Insurance – Typically, this type of insurance covers bodily injury and property damage as a result from interacting with your business. So if someone trips over a box of your inventory, breaks their leg and rips their jeans, the expenses will be covered by your insurance.
Product Liability Insurance – This type of insurance covers claims regarding bodily injury or property damage caused by a product that a business made or sold. It usually includes issues resulting from manufacturing defects, design flaws and failure to provide the right labels (e.g. instructions and warnings). So if you are selling blenders and one item you sold catches fire and ruins your customer's entire kitchen, this policy will cover the costs to replace it.
Business Property Insurance – This type of insurance covers financial losses in case your property (e.g. inventory or equipment) is damaged due to unforeseeable events such as severe weather conditions or accidents.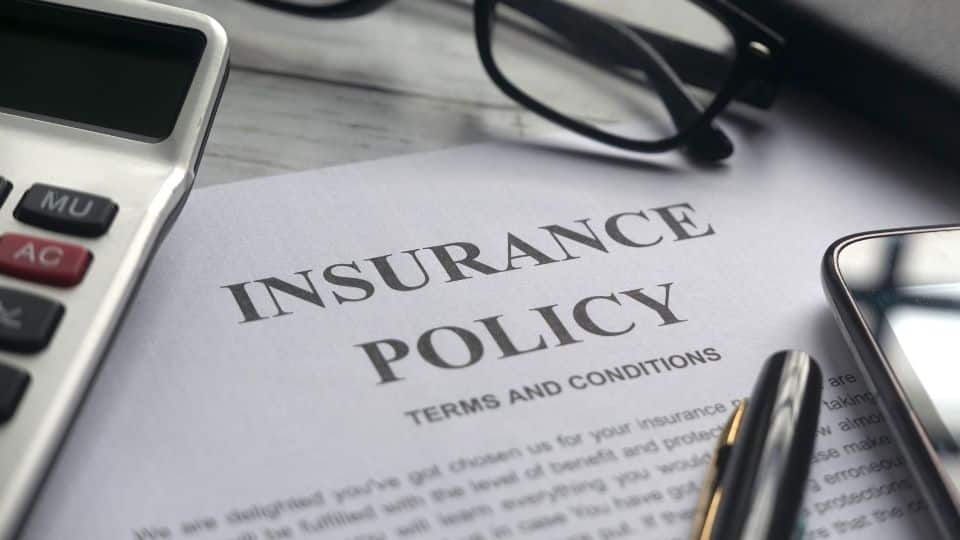 How Much Does Ecommerce Business Insurance Cost?
It's hard to give a number here, as the cost of Ecommerce Business Insurance depends on various factors. Typically, the higher the risk, the higher the cost!
Things that have an influence on the price are for example
the type and number of policies you want for your business
extent of coverage and policy limits
the type of business (size & industry)
the products offered
business location
history of previous claims
If you want to find out more, it's always best to get a customized quote from an insurance company.
How Do I Choose the Right Ecommerce Business Insurance? 3 Simple Steps
That brings us to the most important question: How do I choose the right Ecommerce business insurance? What type of insurance you need is always an individual decision that depends on your business' situation and the level of protection you feel most comfortable with. Here is what you should do to find out what you need:
Evaluate Your Risks
In the first step, you need to evaluate your risks. Therefore, ask yourself questions like
What kind of accidents pose the greatest risk to your business?
Do you have employees?
Where do you store your inventory?
Write down the answers.
Pick an Insurance With the Right Amount of Coverage
Based on the risk you've previously identified, you can then pick an insurance that offers the best solution for your business, for example:
Are you worried the products you sell cause any type of harm? Then go with General and Product Liability Insurance.
Do you have employees? Workers Comp' might be a good idea then.
Be aware that there is no "one best ecommerce insurance". Make sure you get the correct level of coverage for your needs. There is no point in insuring risks that your business will probably never face but at the same time of course you need to make sure you don't have too little protection either. 
If the insurance company has experience in working with Ecommerce businesses and knows the challenges involved in this industry, that's definitely a plus. If you need help on choosing a carrier, read on until the end where we will give you our recommendations.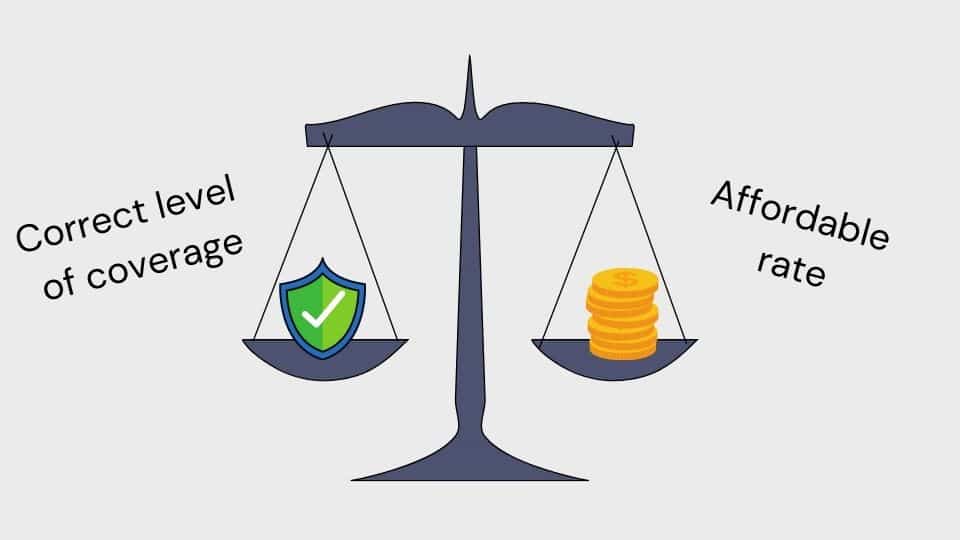 Make Sure You Get the Right Policy Limit
When picking a plan, keep an eye not only on what's covered, but also on the insurance limits. Especially as an Amazon seller this is important: You need an insurance limit of 1 million USD (per occurrence and in aggregate) to meet Amazon's sellers insurance requirements for Pro Merchants.
Top 3 Ecommerce Business Insurance Recommendations
So now let's get to the most important part. What are the best insurance companies for Ecommerce sellers? 
In the vast ocean of insurance companies available, we've picked our top 3 that you can't go wrong with.
Read on to learn more about what they cover, how much they cost and what the characteristics of each carrier are to see if they are the right one for you! 
1. CoverWallet – Your Ecommerce Insurance Broker
Our list starts with CoverWallet – not just an insurer, but a broker who partners with premium insurance carriers. Their goal is to make it as easy as possible for businesses to understand, buy and manage insurance. With CoverWallet, you can easily compare quotes from different carriers and find the best coverage for your specific needs. CoverWallet provides extra features like coverage recommendations and policy management tools for you. They are experts on insurance for Ecommerce and Amazon sellers.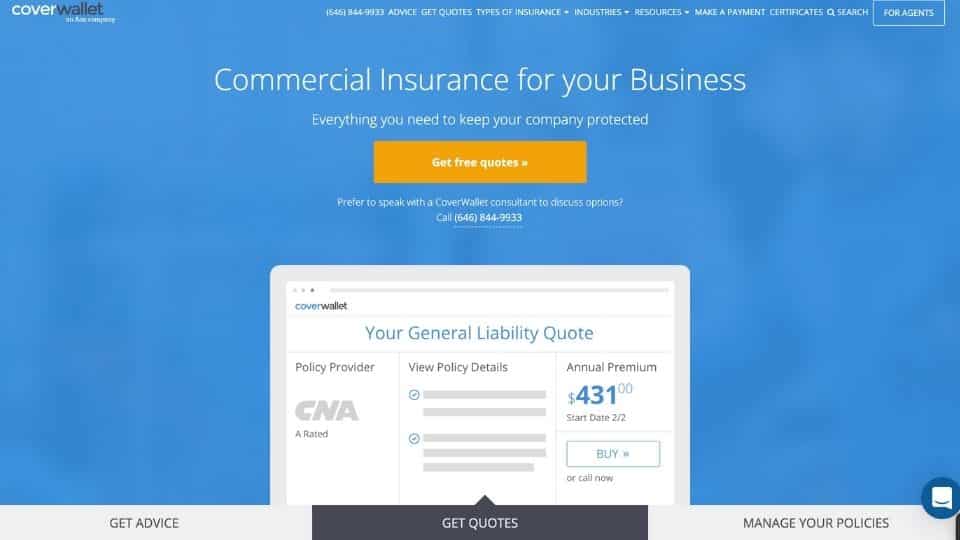 Pricing
The cost for business insurance through CoverWallet depends on
the type of business
location
history of previous claims
current and past business activities
internal business practice and structure
These factors decide what kind of business insurance policies you need for your business.To give you an estimate: General Liability Insurance premiums start around 350 USD per year (around 29 USD per month).
Coverage Options
Through CoverWallet, the most common policies can be purchased. Their offer includes
General Liability
Workers Compensation
Business Owners Policy (BOP)
Commercial Property
Professional Liability
and many more.
Who Should Consider Choosing CoverWallet
CoverWallet is a great choice for Ecommerce businesses who would like to have the ability to easily compare different carriers and their offers. Additionally, it's great for anyone who likes to have many online features available. On the website, you can access features like policy comparisons, claim support and certificates of insurance assistance 24/7.
2. Hiscox – The Insurance Partner for Small Businesses
Hiscox is an expert for smaller businesses that has developed insurance products especially for them. With many tailored policy types available, affordable prices and worldwide coverage, this carrier has a lot to offer.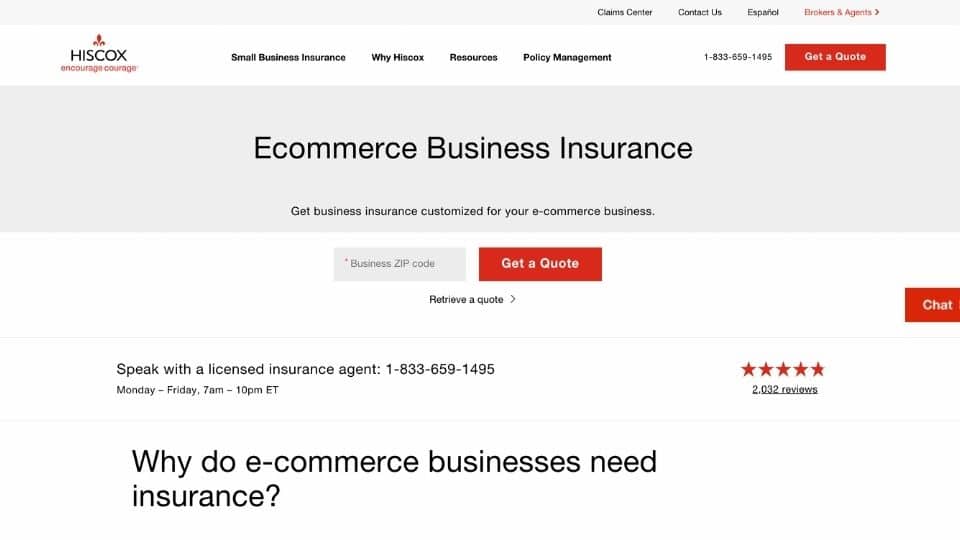 Pricing
Hiscox' general liability policy starts at 350 USD per year (29.17 USD per month). The cost varies depending on various factors, such as
size of the business
industry
location
amount of required coverage.
Hiscox offers flexible payment options that allow you to choose between monthly or annual payments with no additional fees to help you manage your cash flow.
Coverage Options
Hiscox focusses on liability insurance plans for small businesses. Depending on your business' needs, coverage can be tailored to your individual risks. Available coverage includes
General Liability
Professional Liability
Cyber Security
Workers Compensation
Who Should Consider Choosing Hiscox as Ecommerce Business Insurance
While Hiscox covers everything from small business owners to LLC businesses, Hiscox is offering many insurance products that are especially designed for small business' needs. Therefore Hiscox is a great choice for Ecommerce sellers who are just getting started with their Ecommerce business.
3. CommercialInsurance.net – Simple Insurance Quotes
CommercialInsurance.net is another business insurance broker who partners with well-known carriers like Nationwide, TheHartford, Liberty Mutual, Gallagher and more. It offers a number of commercial insurance products for all kinds of businesses including Ecommerce businesses.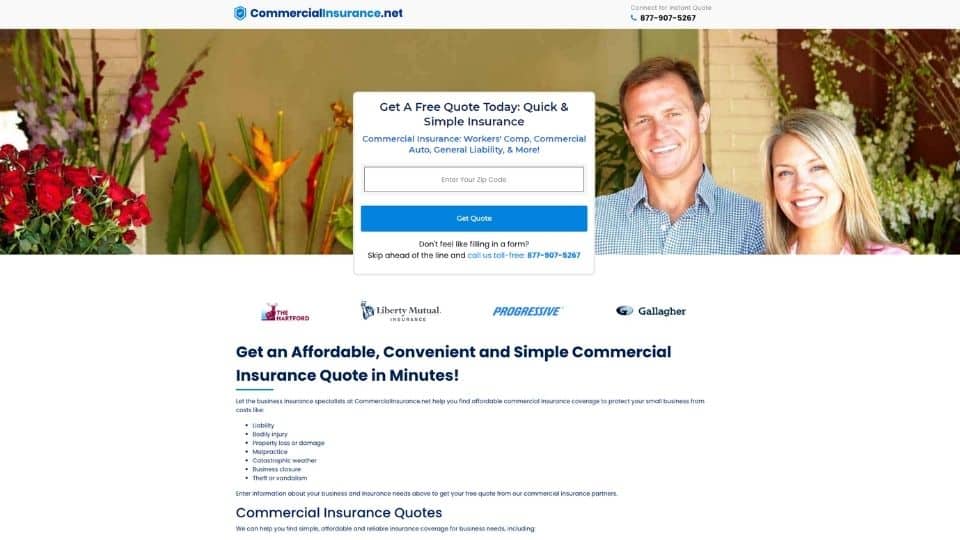 Pricing
Unfortunately, there is no information on the pricing for Ecommerce insurance rates available on the website. The rates usually depend on various factors, such as
products and services
sales and
claims history
Get a customized quote on the website to find out more.
Coverage Options
You can purchase a big variety of insurance types that are of interest for Ecommerce businesses, including
General Liability 
Professional Liability
Workers Compensation
Business Owners Policy (BOP)
Commercial Property
Business Hazard
and more.
Who Should Consider Choosing CommercialInsurance.net 
CommercialInsurance.net is a great choice for companies who want to get good protection. Insurance plans are available in all states with the exception of Alaska and Hawaii. The website provides useful information on business insurance and the terms that are often used in this context. Check it out to learn everything you need to know to protect your business with the right insurance policy or to get your customized quote.
Conclusion: It's Good to Be Safe!
Investing in Ecommerce business insurance may seem unnecessary to you at first but it can save you from a lot of trouble in case something happens. Business insurance can protect you from all kinds of risks including lawsuits, thefts, injury and more. Why risk your business if you don't have to?
There is no such thing as "the best Ecommerce insurance". It all comes down to getting the right amount of coverage. Get an insurance that provides enough coverage to keep you safe without unnecessary extras that only drive up the costs. An experienced insurance company will assist you with finding the right plan for your individual needs.